How to Do Dine Out Vancouver with Kids
The Dine Out Vancouver listings are out, and you'd be surprised how many places you can check out with kids in tow. If you've missed this phenomenon before, Dine Out is a restaurant festival that started as a way to get Vancouverites to check out their local restaurants in the slowest month of the year. Each restaurant has a multi-course set menu available, for $15-$45 It's a low pressure way to try somewhere new.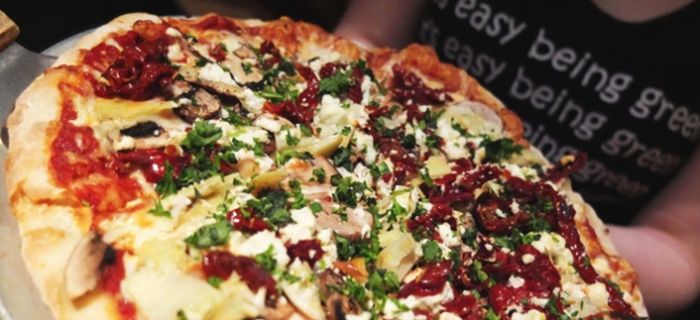 Tips for doing Dine Out with kids
You know your children best – if they can handle sitting still for awhile, go for somewhere a little bit posh. Book for the early slots, at 5 pm or even 6 pm, things are calmer and quieter in the restaurant, and staff have more time. Call ahead if you're concerned about menu items. Skip the places that won't do reservations – line-ups can get crazy for Dine Out, and it's not worth it to queue with impatient small people just to sit in one spot for an hour. Many of the restaurants offer a lunch option, which will always be more casual than dinner and simpler with kids.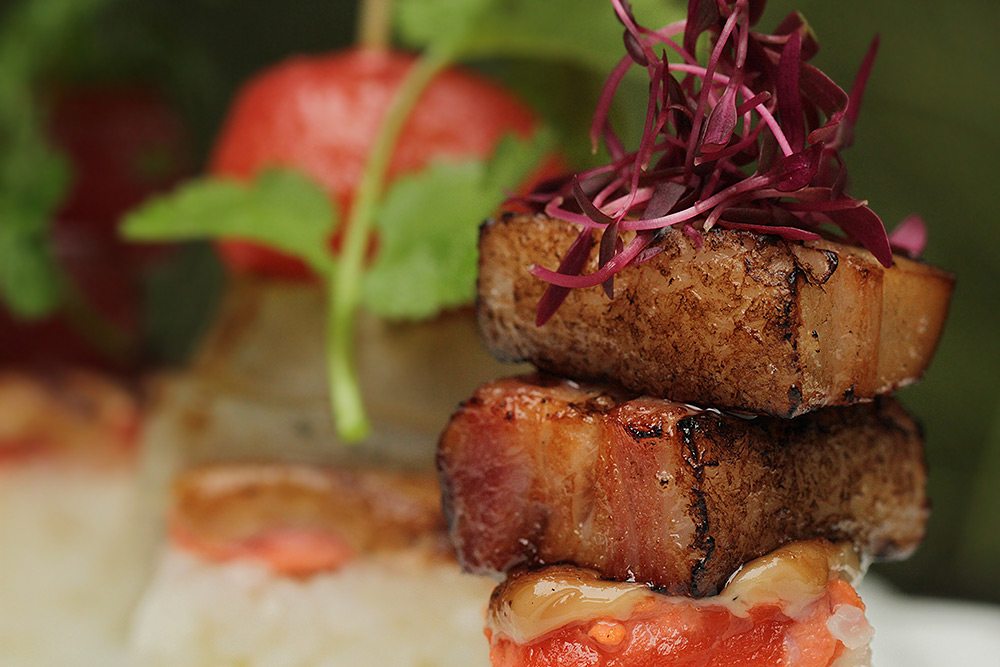 I can bring my kids there?!
I have personally brought my 6-year-old son to Forage, Provence Marinade, and Minami – all were great with kids. There are high chairs, and Minami even had a sushi-themed colouring page and a secret kids menu. Provence has lots of options that are kid-friendly – excellent bread and butter, amazing meatballs, and pasta. Forage was the least flexible in terms of menu items, but their menu is hyper-local and seasonal, so that's not surprising. The staff were very helpful though, and worked with us to find something for him to eat.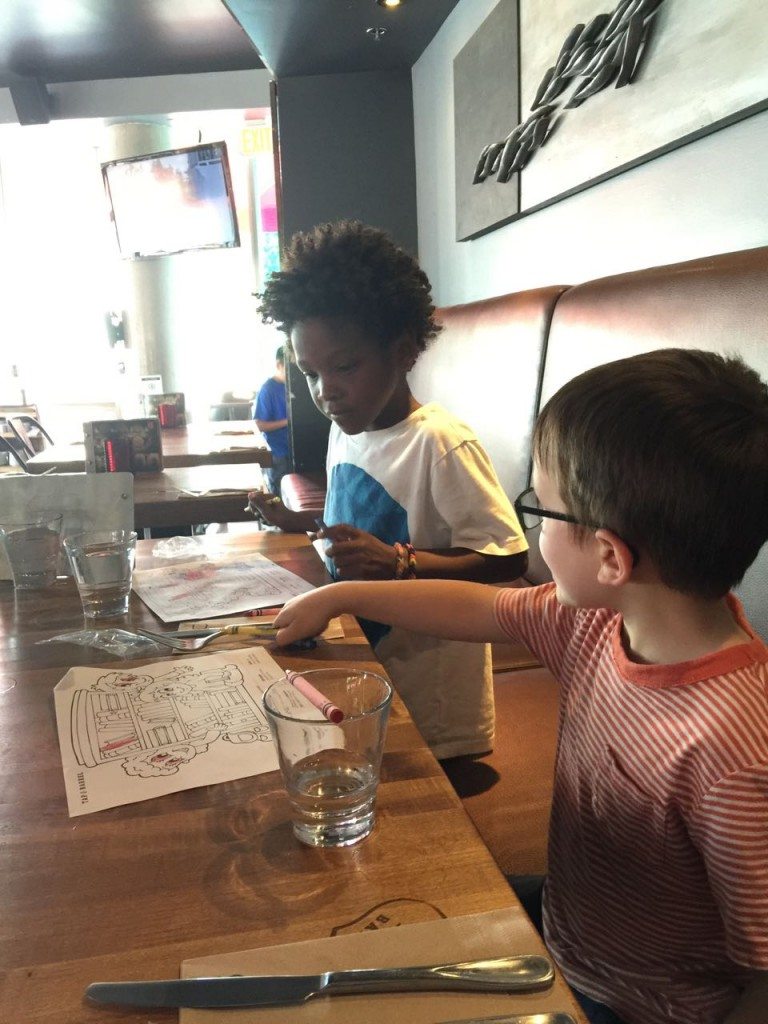 Definitely try these
Rocky Mountain Flatbread, a firm family favourite, is offering a three-course menu for $35 at both their locations. Tap & Barrel (above) are doing an impressive three-course $25 menu, which is a major deal. Plus they have colouring pages and a good kids menu.
See Also
Is there anywhere you'd like to try this year?
Image credits: Rocky Mountain Flatbread, Minami, Tap & Barrel/Erin McGann, Salmon 'n Bannock Bistro
Erin McGann
Erin McGann is the former Managing Editor for Vancouver Mom and Toronto Mom Now. She drinks just a bit too much coffee, is a bit obsessed about sourcing local food, plays the cello moderately well, spends too much time on Twitter, keeps honeybees on a rooftop, and has a thing for single-malt whisky. Erin is working on a novel set in turn-of-the-century Vancouver, which her husband, son and dog have to hear about all the time, and also blogs at Erin at Large.