Roll, zoom, and jump down these thrilling kid-friendly pump tracks. Learning to ride a bike is empowering for children, maybe a little scary at first, but once you've got it down – pure freedom. Pump tracks (also known as bike tracks) are perfect for leveling up your bike fun and skills. We have a list of the 5 best pump tracks to visit around Metro Vancouver.
Empire Fields Pump Track

The bike tracks at Empire Fields Park are a great place to start for first-timers. They have small bowls and tracks to get kiddos started on the fun. Bonus: it's right next to the park, with a hillside slide and climbing structures galore!
Bridgeway St, Vancouver
Inter River Park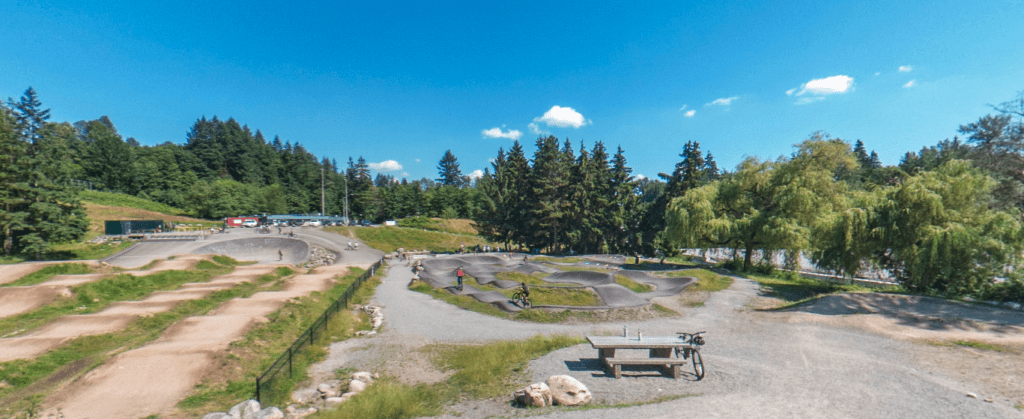 This track has several loops of asphalt and dirt tracks, an excellent place for beginners looking for a bit more space. Grab some speed and air, then head to the picnic tables for water breaks and get ready to do it all again.
1299 Premier St, North Vancouver
Moodyville Park Pump Track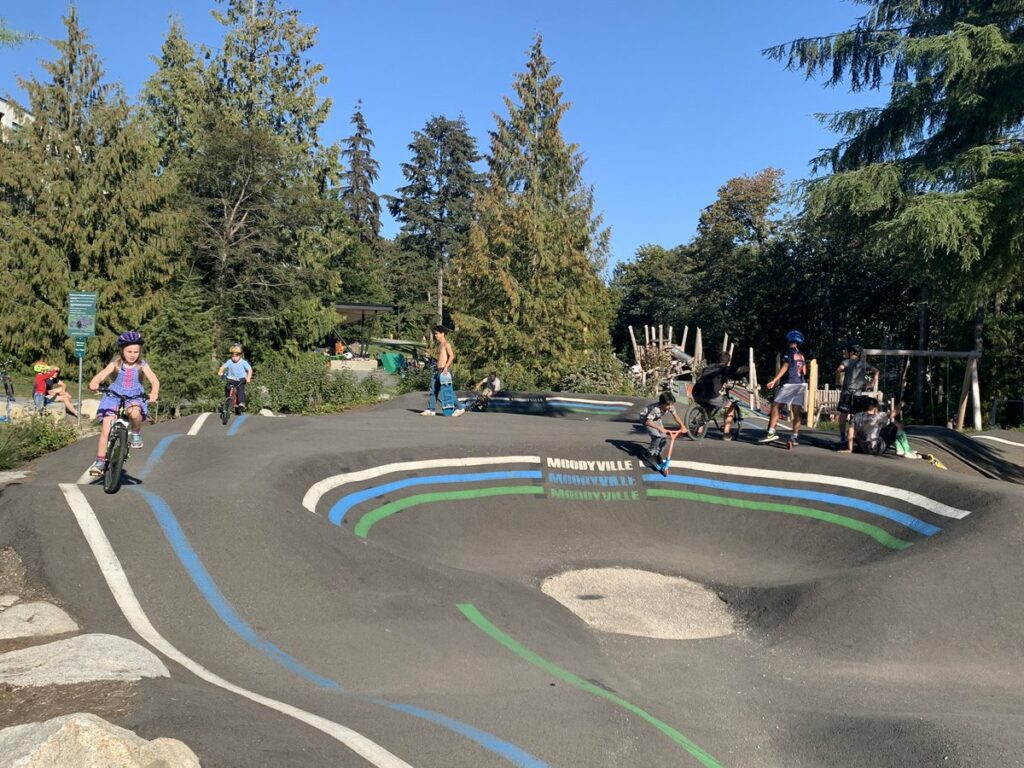 Bring your helmet and a snack for this must-visit pump track! A great asphalt track with lots of bumps and dips, plus it's located right next to a very fantastic playground.
 759 E 3rd St, North Vancouver,
Mountain Air Bike Skills Park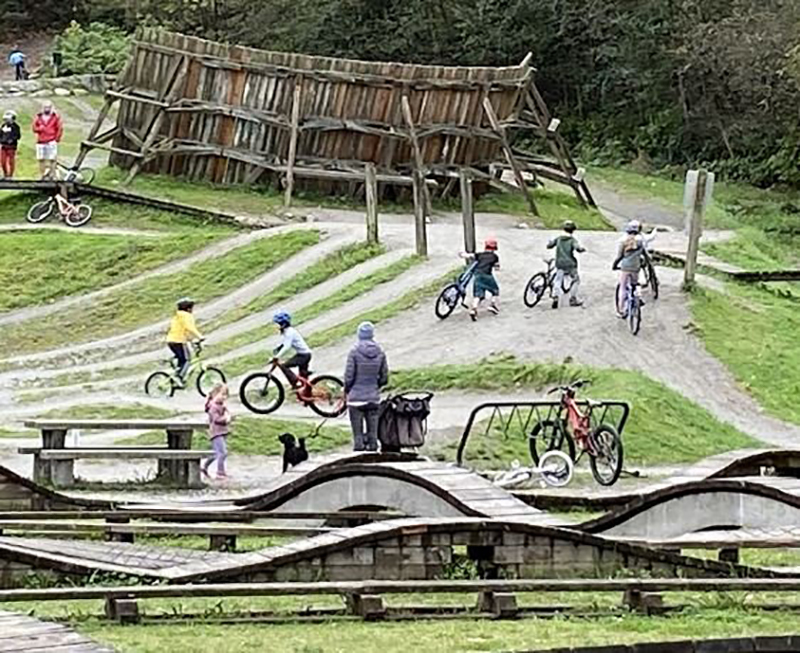 Situated on a gentle rolling hill with lots of dunes, wavy planks, and bridges, these wooden tracks are a blast! Perfect for practicing speed and balance, there are also picnic tables and washrooms available.
8486 Barnet Hwy, Burnaby
Chilliwack Pump Track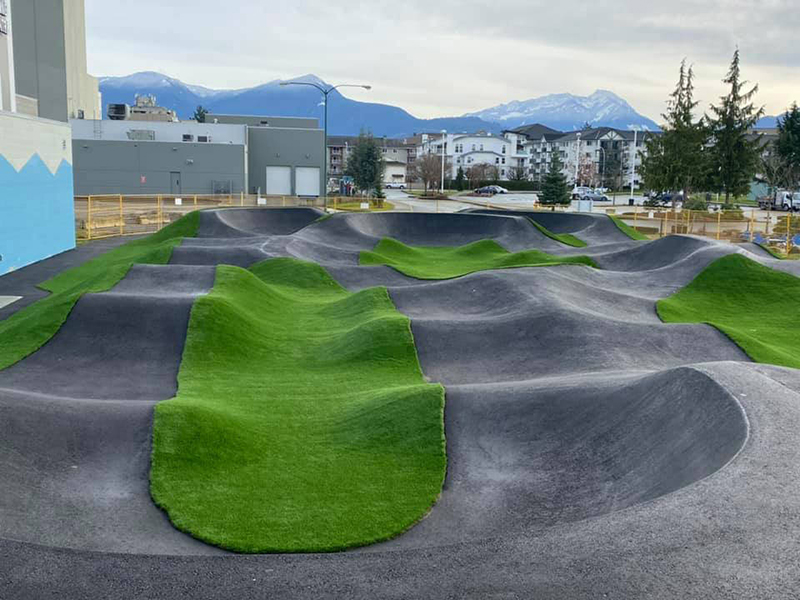 Boasted as the largest pump track circuit in North America, this 300-metre-long pump track has it all. Dunes, tunnel/bridge features, artificial turf, picnic tables, and more. If you're in Vancouver, it's a drive well worth taking. Make a day of it.
45550 Spadina Avenue, Chilliwack
Did we miss your favourite spot in our 5 of the Best Pump Tracks? Tell us! We love hearing from you, tag us at #vancouvermom so we can share it!
Kellie Diguangco
Kellie Diguangco is the Managing Editor for Vancouver Mom. She has over 18 years experience in arts, social media and content creation. She lives in East Vancouver with her four sons, and fluffy puppy. They enjoy stacks and stacks of books and drawing when they aren't out beach combing.