Aurora Winter Festival Vancouver, vibrant, magical holiday fun
If you want a surreal, magical and extensive holiday experience, then head to the new Aurora digs at the PNE fairgrounds. Part amusement park, part outdoor winter fun, part Alice in Wonderland, it's a sprawling ode to winter. Think roving elves and Yetis, glittering reindeer, a mystical adventure walk, an outdoor skating rink, live performances, an Insta-friendly kaleidoscopic light tunnel and a candy coloured Ferris wheel.
Aurora Winter Festival Highlights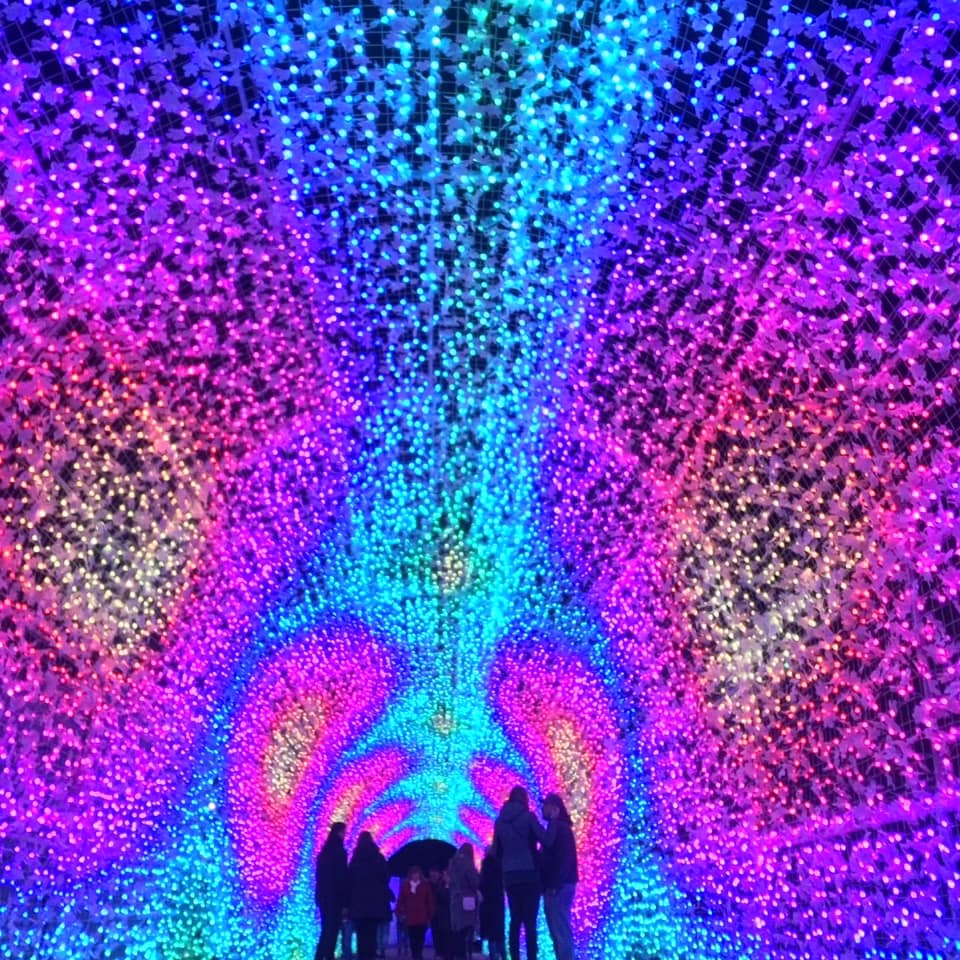 The Mystical Worlds: This is the piece de resistance of the fest. Make your way through a psychedelic light tunnel and onto a lengthy trail that meanders through Hasting Sanctuary around the pond past a steady stream of light sculptures from foxes to caribous and mesmerizing lit up trees.
The Whimsical Forest: Part of the mystical worlds, this quirky world features a gingerbread hut, and the gnome village (toddlers and littles will like this a lot!).
The Disco Den: The Disco Cube is filled with fun including giant animal sculptures, the yeti cave, and an LED dance floor.
Roaming creatures: Kids will love meeting ice elves, the Ice Queen and a friendly Yeti named Yin who loves to disco dance.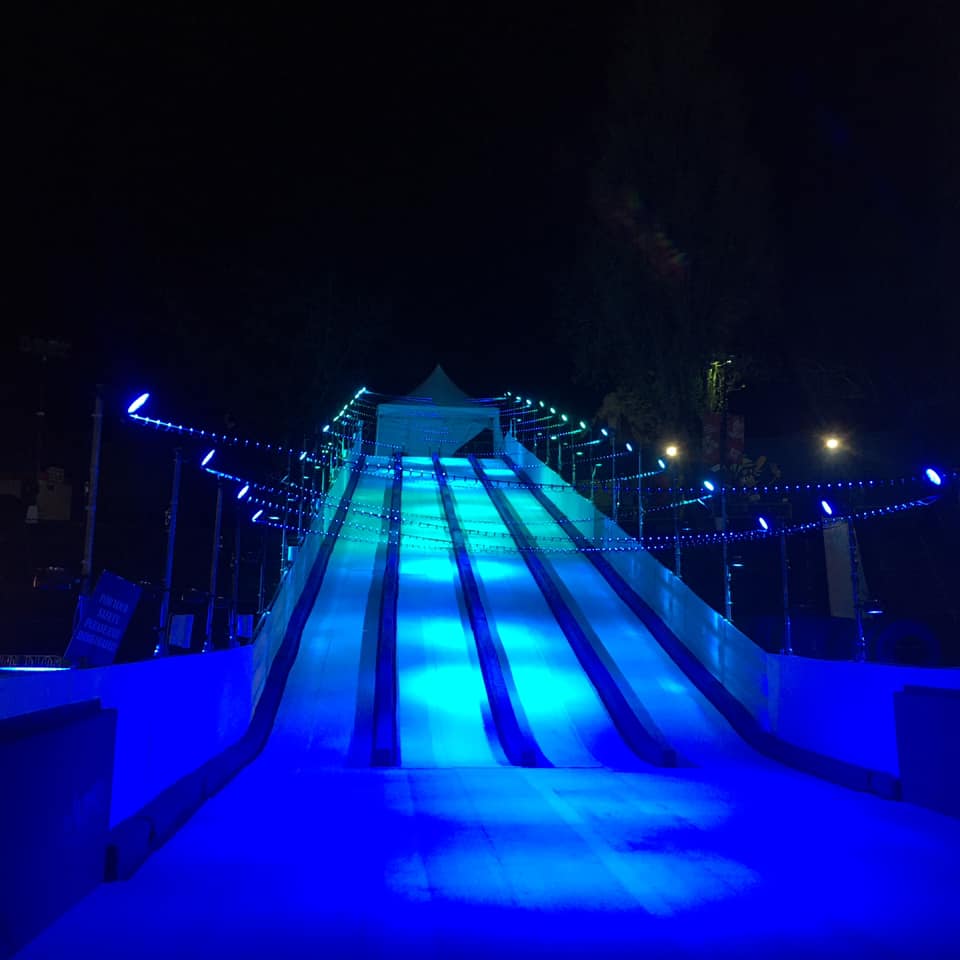 An outdoor skating rink and tubing slide: There's an outdoor rink) not as stunning as last year but you can't have everything!) and a 4-track icy tubing slide.
Amusement style attractions: Climb the stairs to the 200 ice foot tube slide, take the little ones on a a little kid friendly PNE ride, or climb on the candy coloured 60-foot ferris wheel to get a bird's eye view of the entire festival site.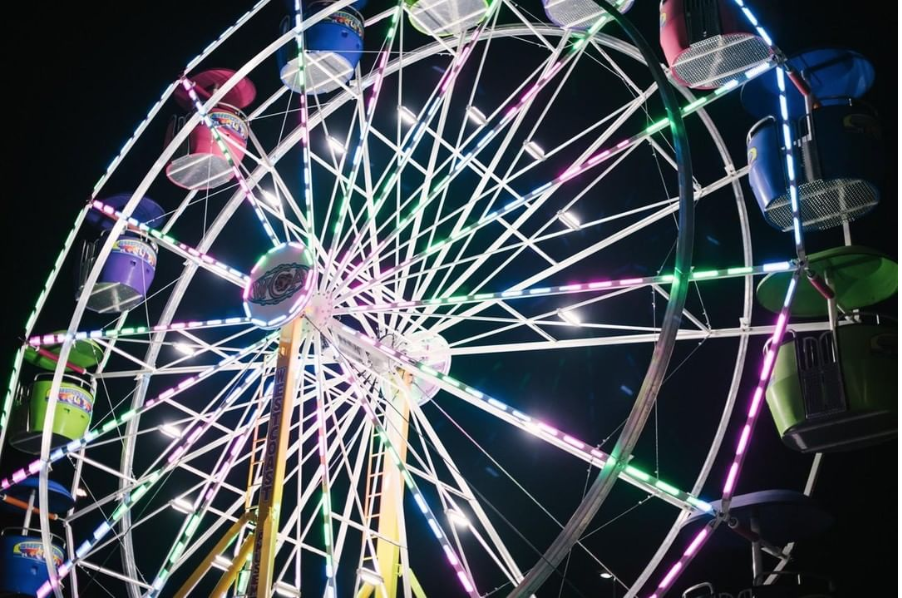 Santa Igloo: Hear a classic Christmas story (or two) from a white robed Santa in this cosy covered igloo.
The Market Village & Food Trucks: Pick up Christmas gifts and stocking stuffers one of the many local vendors. Check out the Adobo or Spam Fries at the Shamelessly Filipino truck!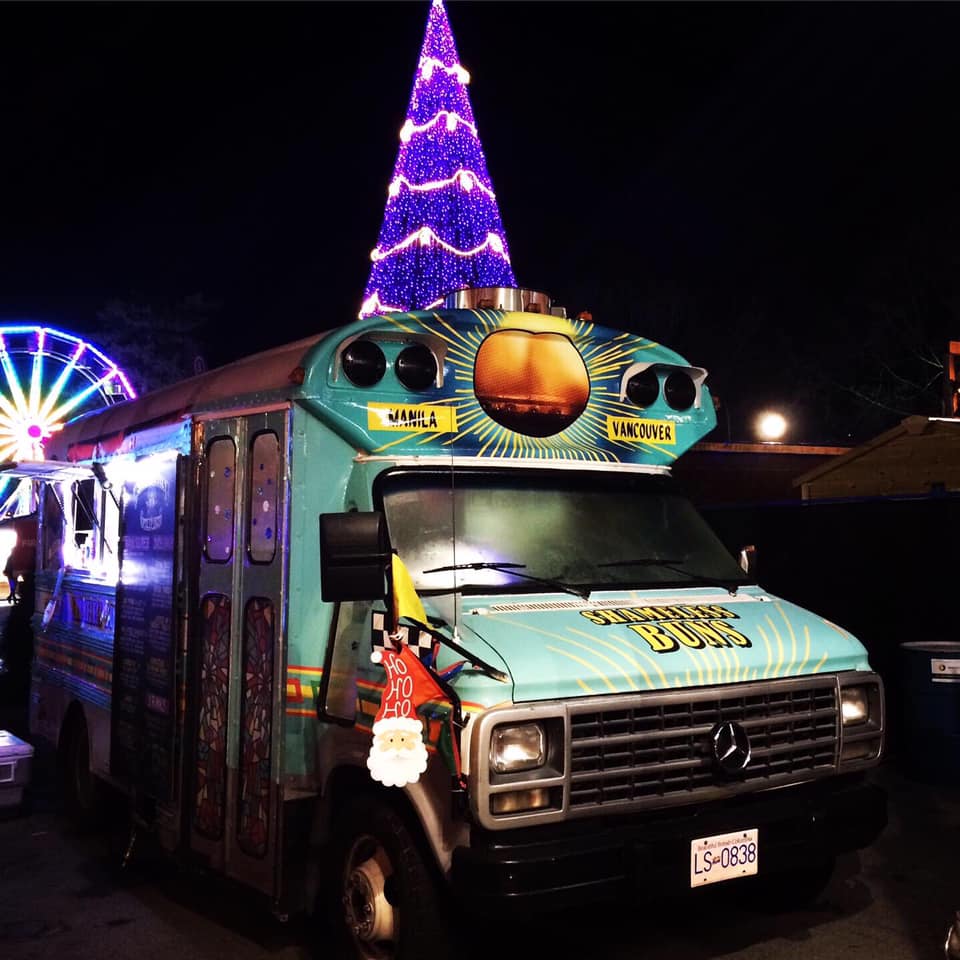 Pro tips
Pro tips: Look for ticket deals for off-peak visits. This is not an inexpensive outing, and attractions cost extra, but it's a one-off, and the kids at opening night loved it. Try to hit is on a dry night but don't be put off by a little rain.
Download the app: The new location is huge, and things are easy to miss. The app has an interactive map and schedule of events (storytime, Santa, live performances) so you can hit the must-sees and dos.
Word to the wise: If your tastes lean to the great outdoors, woodsy walks and frosty winter outings, this may not be your thing. If you (or the kids more like) like Playland and you want a fantastical festive experience, then give it a go.
Harriet Fancott
Harriet Fancott is the Editor and Social Media Manager for Vancouver Mom. She has over 20 years experience in the arts, tech and mom-based blogging arenas. She lives in East Vancouver with her husband and son where they enjoy exploring all that Vancouver has to offer from festivals and events to playgrounds and beaches to sushi and ice cream (although not together).