15 dazzling holiday light displays in Metro Vancouver
The days are short and the nights are dark. Thankfully, twinkly lights are here to brighten our dark evenings as the holidays approach. Vancouver has everything from jaw-dropping spectacles to flashy neighbourhood displays. There's no denying the magic of holiday lights. And there's no shortage around town!
Here are a few places sure to light up your night and put you in the festive spirit.
Get lit at these magical light displays
The light walk on Grouse Mountain
November 23, 2019 – January 5, 2020
Experience magic in the trees on this enchanting Light Walk up on top of Grouse Mountain. Start at the glowing light tunnel (and excellent photo op!), then walk among the fir and spruce around Blue Grouse Lake where stunning light installations bring radiance to the winter night. Twinkling lights set against a snowy mountain backdrop are definitely worth the trip.
>> The light walk on Grouse Mountain
Festival of Lights at Van Dusen Gardens
November 30, 2019 to January 5, 2020
This is a evening great adventure with kids. Huge parts of the gardens are lit up  (1 million lights in fact) in a dazzling display. There are the "dancing lights" on the central pond, a carousel, sweet treats, real food, and hot chocolate on offer, as well as a lovely Santa in his living room. It's worth noting that tickets are on the expensive side, as are the drinks and snacks, and parking can be a bit of headache. However, it is a truly exceptional display.
Canyon Lights at Capilano Suspension Bridge
November 22, 2019 – January 26, 2020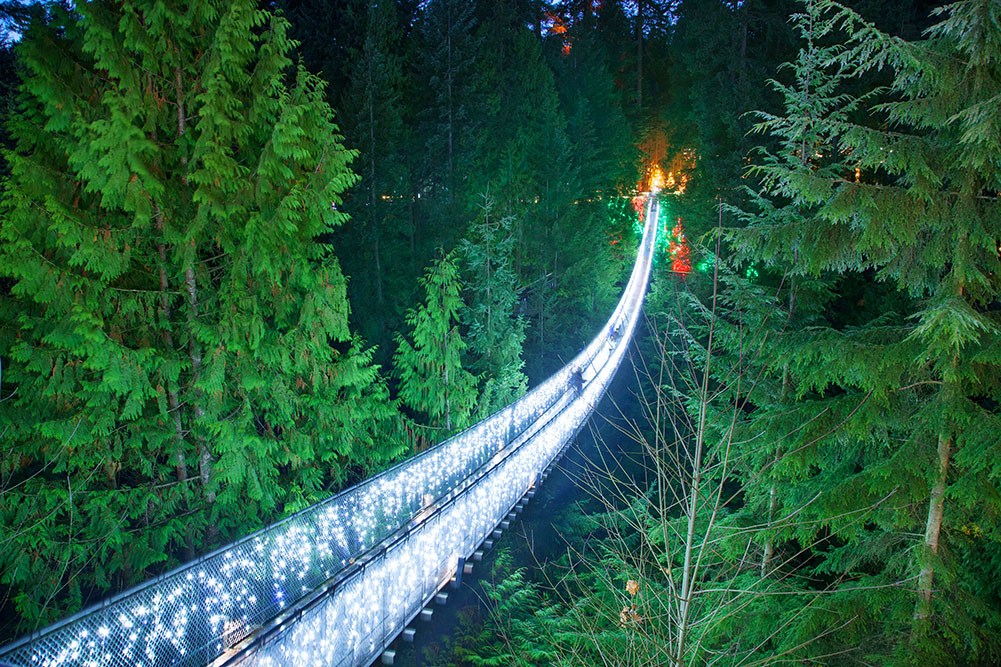 Wander across the suspension bridge all lit up with twinkling lights and wander across the various tree top bridges on the other side. Check out the daring light show on the cliff face and the new Our Arc de Lumina, which features 40 loops wrapped around the boardwalk! There's also cookie decorating, hot drinks, live music and plenty of photo ops. NB: you can't take strollers on the bridge or the Cliff Walk, so best be prepared with a carrier. The parking fills up fast, so aim for early evening on a weekday if you can.
Santa's House
November 23, 2019 – January 5, 2020
One single house in North Vancouver puts up more than 1,000,000 lights at Christmas time. The work begins a couple months in advance, and this family project is a true labour of love. This year, they are collecting donations and 100% goes to the Harvest Project, the BC Epilepsy Society and Shriners Care for Kids.
4967 Chalet Place, North Vancouver
Bright Nights at Stanley Park
November 28, 2019 – January 1, 2020
All aboard the Christmas train! A favourite adventure for Vancouver families, the Christmas train winds through holiday light displays and past live performers on a 14-minute ride. Wander around the train plaza before and after to see all the little Christmas displays and lights. Snacks, hot chocolate and more are available around the train plaza. Buy your tickets online, or drop by in the morning to get same-day tickets. Parking is free, but fills up fast. There are matinee trains for small people who fall asleep too early for the night train.
Harrison Lights on the Lake
November 23, 2019 – January 12, 2020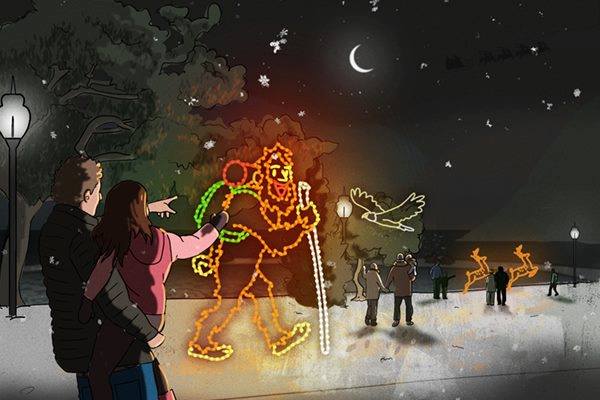 Each winter this enchanting holiday displays transforms the Harrison lakefront into a magical world of lights highlighting local wildlife and the elusive Sasquatch. Be amazed at the wonderous weeping Christmas trees and old fashioned lamp standards gracing the village square Plaza. As you stroll along Harrison's promenade delight in the custom built light displays. Look for the Sasquatch fishing for sturgeon, or keeping warm by the fire, a flock of geese under the canopy of a weeping willow or get in for a group shot with the fun painted selfie stands featuring delightful creatures. The promenade is fully paved making it wheelchair and stroller-friendly.
>> Harrison Lights on the Lake
St Paul's Hospital Lights of Hope
November 14, 2019 – January 6, 2020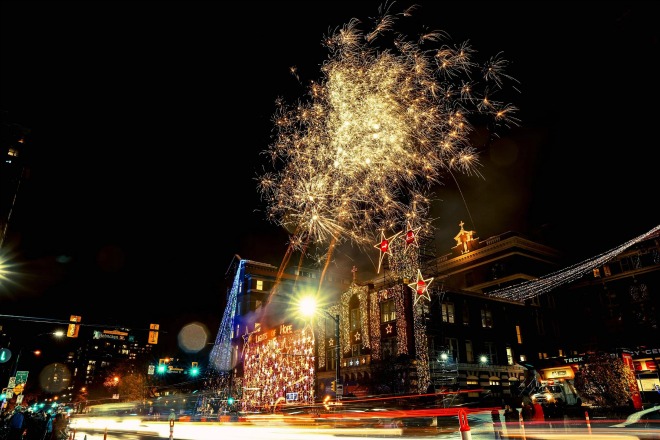 Annually, the towering wall of lights at St. Paul's Hospital on Burrard are lit. This spectacular eye-catching scene never disappoints. There's no fee (except for optional donations you can give to support the hospital) and it's on all season long.
Trinity Street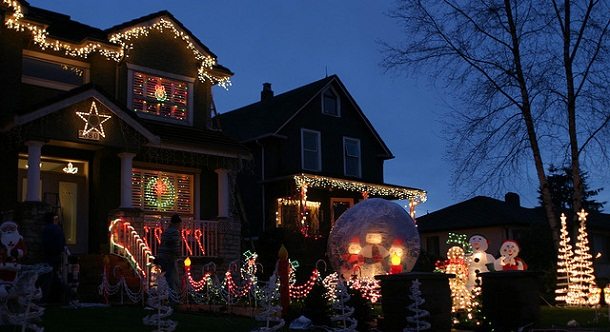 The 2400-2900 blocks of Trinity Street, near the PNE, is home to a stretch of incredible residential Christmas lights that will blow your mind. Each year, neighbours engage in some friendly light display competition. But there's also carolling, hot chocolate stands and so much more! Try and park a little way away and walk down, or take transit, as there's no parking on Trinity itself.
Carol Ships: Parade of Light
All December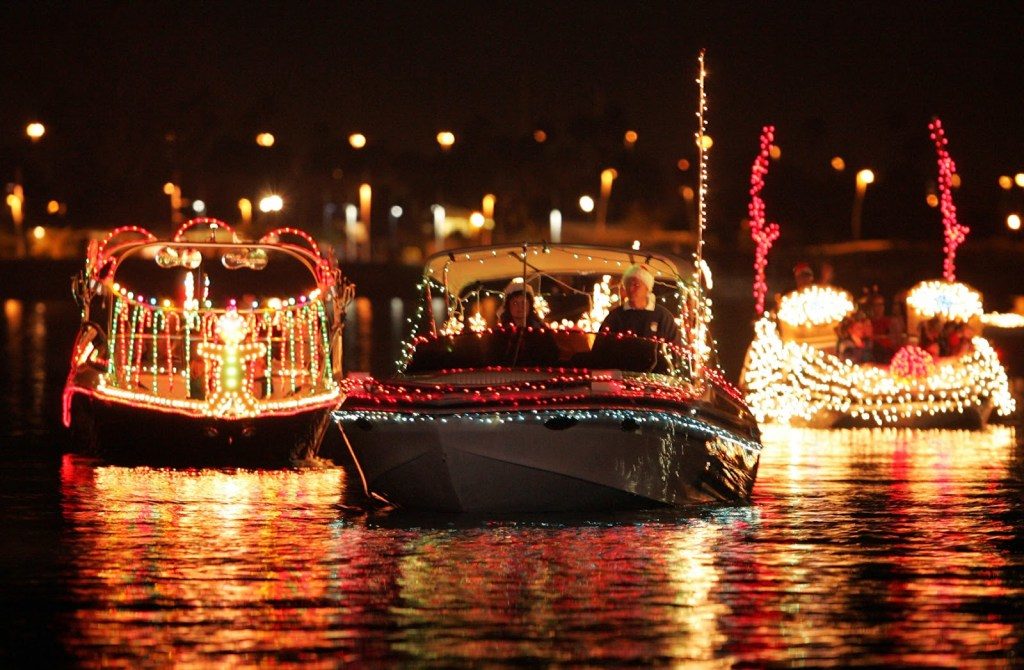 There are several good viewing spots to see the Carol Ships glide past, including Granville Island and Olympic Village, which both have good hot chocolate near by! Listen to the choirs singing on the ships as the songs travel across the water. Check the sailing schedule to see where the ships will be when.
Karaoke Christmas Lights: The Ultimate Christmas Tour
December 1- 19 2019 Vancouver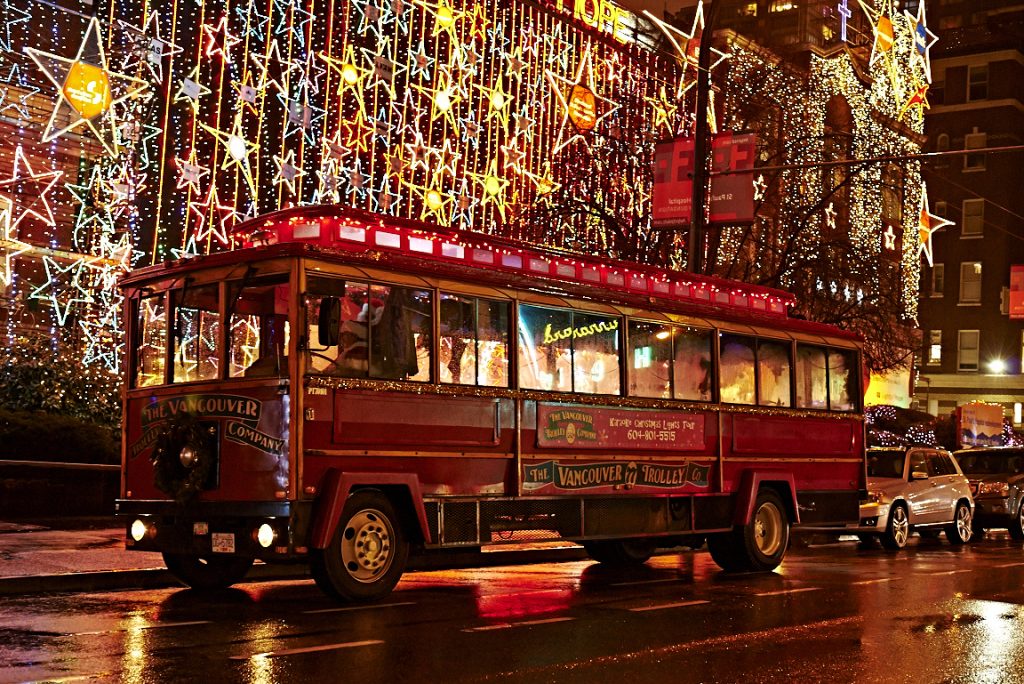 Bundle a couple of these Christmas lights experiences into one night, with a happy carol-singing trolley ride in between! The Vancouver Trolley runs their Karaoke Christmas Lights tour all December – hop on their specially decorated trolley bus downtown, equipped with karaoke machine, and sing all the way to Stanley Park where you can take in the display around the Bright Nights Train (though not an actual train ride). The bus sings its way up to VanDusen for a tour of those lights too. Book ahead, these fun trips sell out quickly.
Langley Wish Upon a Star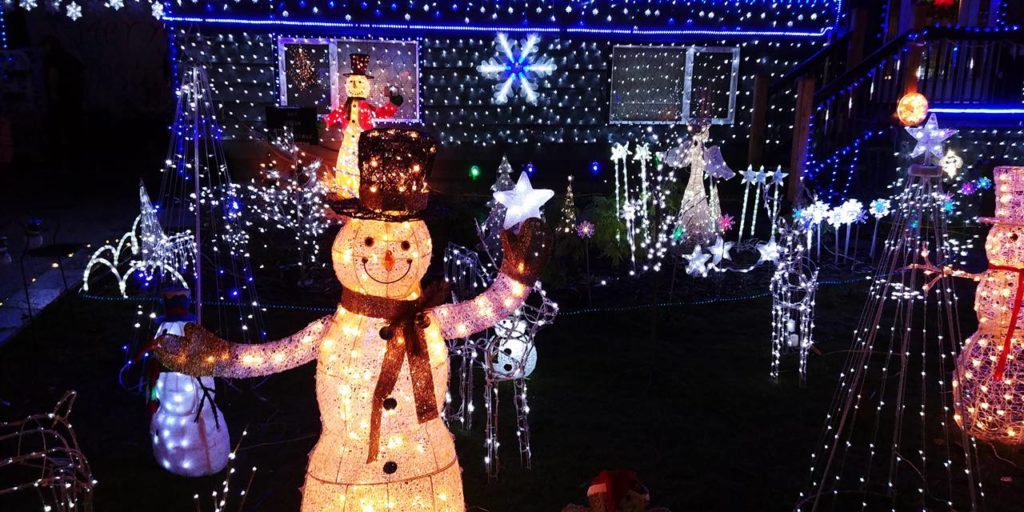 This spectacular annual Christmas display at a private home in Langley features 44,000 + lights. It all takes place at 20681 44 Ave with all donations going to the Vancouver Children's Hospital by Carla Fraser and Brad McLean.
Lumiere sculptures at English Bay
Until January 2020
The Lumiere festival may be over but three of the majestic installations will be up until January 2020. Take a wander along English Bay after sunset for a sparkly look at Luna, the orphaned orca, Stanley, the blue heron, and Eugenia, the iconic oak tree, which all pay homage to their local surroundings.
Cancelled for 2020
Lights at Lake Lafarge – Cancelled in 2020
November 30, 2019 – January 20, 2020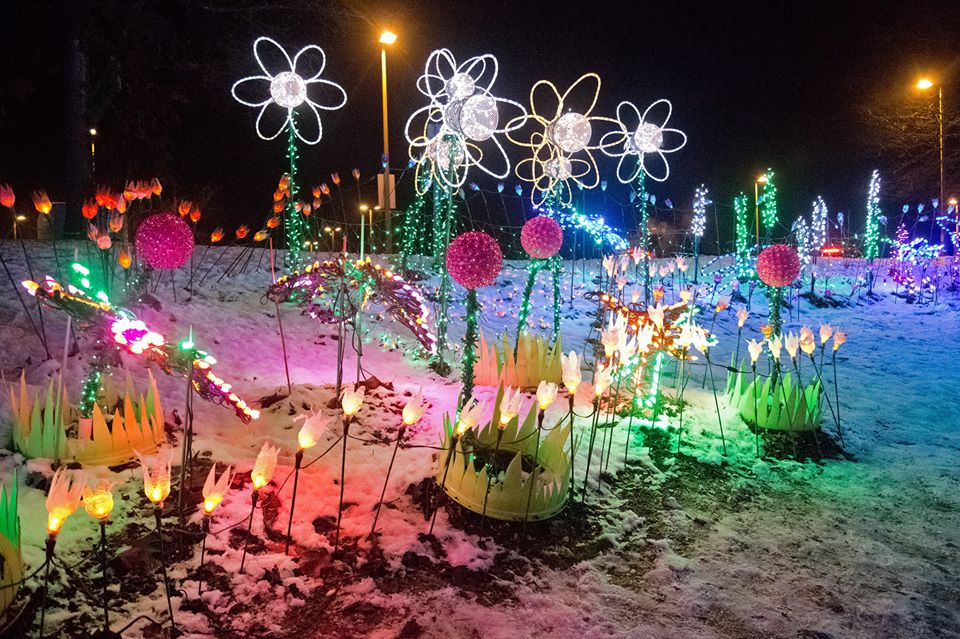 A 1.2-kilometre trail loops this popular urban lake in Town Centre Park, offering views of both mountains and cityscape. Prepare to be dazzled by the Lights at Lafarge winter display. Walk the lakeside circuit after dusk to take in the hundreds of thousands of lights across multiple themed zones.
>> Lafarge Lake
Glow Christmas
November 21 2019 – January 5 2020 Vancouver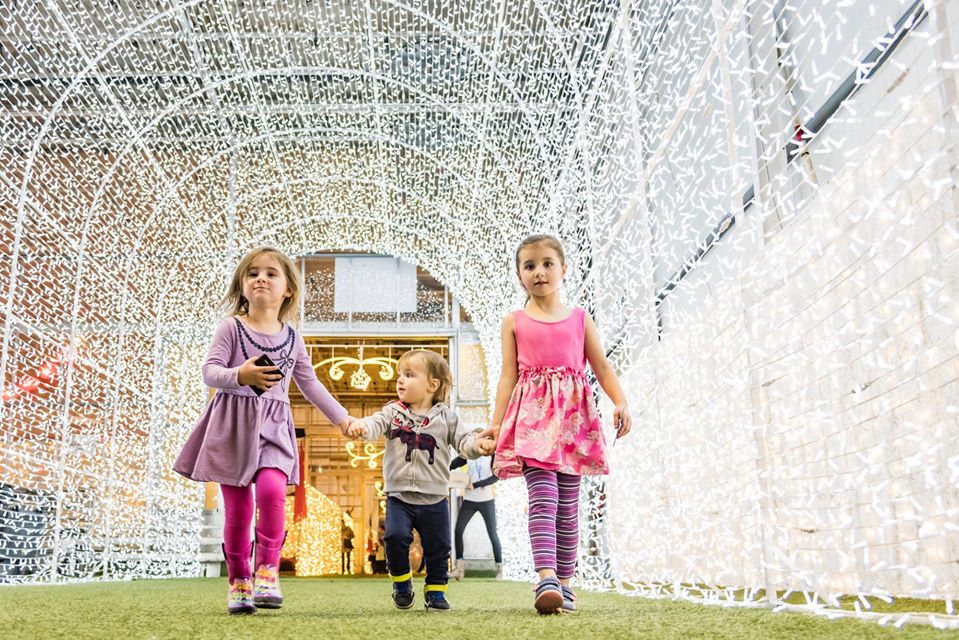 This glittering display has moved to downtown Vancouver with its zillions of lights including Christmas-themed light gardens, LED swings and hopscotch, a glow-ca-motive, magic castle playground, a musical light tunnel. For food and libations, there are food vendors, real drinks and food trucks. PS: It's all indoors so no need to pack an umbrella. Pro tip: Check their website for special deals.
Aurora Winter Festival Vancouver
November 22 – December 31 2019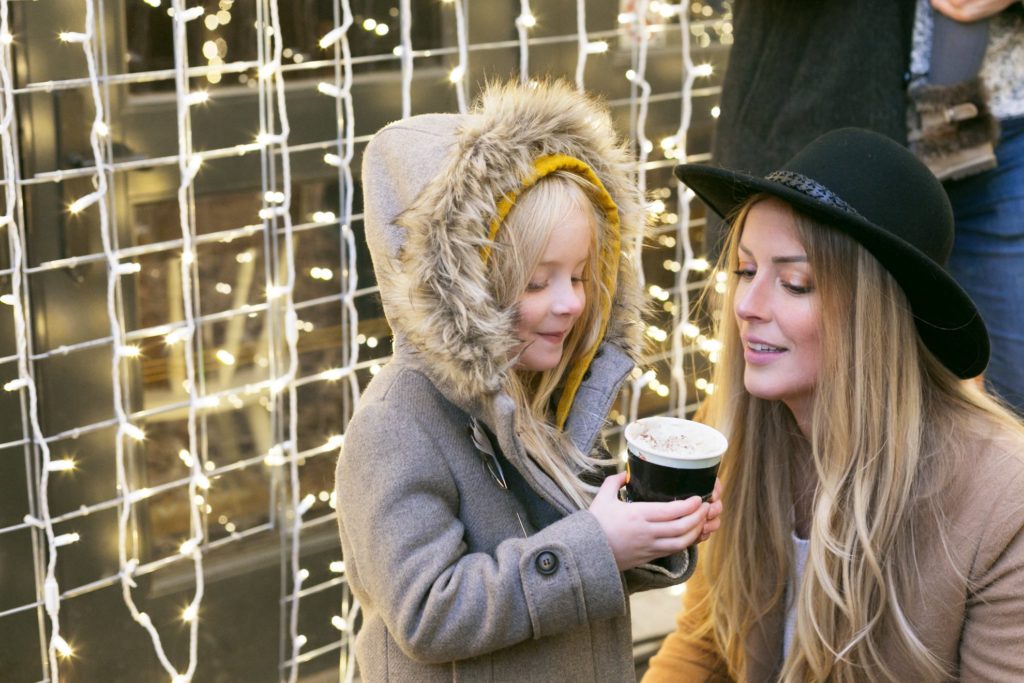 If you want a surreal, magical and extensive holiday experience, then head to the new Aurora digs at the PNE fairgrounds. Part amusement park, part outdoor winter fun, part Alice in Wonderland, it's a sprawling ode to winter. Think roving elves and Yetis, glittering reindeer, a mystical adventure walk, an outdoor skating rink, live performances, an Insta-friendly kaleidoscopic light tunnel and a candy coloured Ferris wheel.
Harriet Fancott
Harriet Fancott is the Editor and Social Media Manager for Vancouver Mom. She has over 20 years experience in the arts, tech and mom-based blogging arenas. She lives in East Vancouver with her husband and son where they enjoy exploring all that Vancouver has to offer from festivals and events to playgrounds and beaches to sushi and ice cream (although not together).