September means back-to-school and the return to routine which many moms have been craving. The season to get organised and create structure in your family schedule also offers the opportunity to hit reset on your health and self-care routine. For many moms, remembering to take medications and supplements adds to the already overflowing mental load. One Vancouver entrepreneur wanted to simplify her daily medication ritual, so she searched for a functional yet stylish pill holder to keep her on track. When she couldn't find what she needed, she created one.
Loba pill organizers blend function, smart technology, and elegant design to streamline your supplement and medication schedule. This stylish and smart organiser makes remembering to take your pills – and remembering where you put those bottles – two fewer things on your daily to-do list.
Loba was conceived when founder Kate Bouchard faced her own health challenges. She began a naturopathic treatment plan which included many vitamins and supplements, in addition to their accompanying schedules. She searched for a pill holder that fit her style and wasn't made of cheap plastics directed towards seniors and coloured like a kid's toy. Frustrated at the lack of products, Kate began to design Loba. She soon realized that Loba could go beyond just organisation, and instead turn a mundane task into a celebrated daily ritual – like brewing morning coffee or getting those five minutes alone in the shower.
Loba is designed to complement your home and be placed on the kitchen counter, bedside table, or bathroom vanity. LED lights on the base create a warm, ambient glow, for a visual reminder it's time to take your pills. Supplements are neatly organized by day with seven detachable compartments, split into AM and PM sections, for when you're on the go. The compartments seal tightly to avoid spills, and the neutral colour palette deters the interest of littles. Loba has a free, user-friendly app that connects to the base via Bluetooth, allowing you to set twice daily customizable reminders, on your schedule.
Loba removes the mental load of remembering your medication or supplements, ensuring your health and wellness are a priority. When Mom is looking after herself, it's easier to keep the rest of the family in order!
Loba will be accepting pre-orders this fall. Prioritize yourself and join the waitlist to be notified when available for purchase at www.shoploba.com.
Follow on Instagram @shop.loba for updates and product information.
This post is sponsored by Loba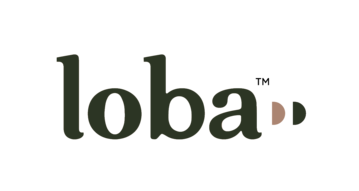 Loba™ was initially conceived when Founder Kate Bouchard was beginning her own health journey. To complement traditional medical care, she started a naturopathic treatment plan that included vitamins and supplementation. However, when looking for a way to organize them, there were no products to suit both her needs and her aesthetic, let alone one that helped people remember to take their pills. So, she made her own.
>> shoploba.com
Vancouver Mom
Would you like to write for us? We welcome well-written guest submissions with a local interest slant. Share your tips, review local businesses and highlight hot trends for Vancouver moms. Get all the info on our Contributor Page!