Pregnant? Must Know Resources for Expecting Mothers
Photo credit: Steveston Village Maternity Instagram
Growing a new human is an extraordinary effort and there are a lot of things to consider as you prepare for the big delivery day. As you begin to prepare, you may find you're busy stocking up on essentials needed to welcome your new child, with purchases and plans focused purely on the baby and not so much on mom. Not sure where to start to ensure your needs are considered too? We have you covered. We've put together a list of must know resources for expecting mothers to help you navigate this part of your motherhood journey.
Finding the right healthcare option for you (and baby)
Midwives and obstetrician-gynecologist (OB-GYN)

What is the difference between the two? An OB-GYN is a doctor who specialises in female reproductive health, and has training in obstetrics and gynaecology. OB-GYNs are also trained surgeons and can perform a range of procedures.
Midwives are healthcare professionals trained to be the pregnancy guide for you and your baby from pregnancy through to postpartum, up to 6 weeks. They strive to offer resources and information so that you can be the primary decision maker leading up to your birth. During planned visits with your midwife, they will check your overall health, answer any questions you might have and ensure you and your family are set up for success. They are on call 24/7. With an OB-GYN you can expect to have check ins at scheduled intervals that become closer in proximity as you get closer to your due date.
Knowing whether you have any risks with your pregnancy and your preferred location to deliver (though it doesn't always go to plan!) can also support you in making a decision of whether a midwife or OB-GYN is right for you.
Either way, you'll feel a lot more at ease knowing your health (and baby's) is being monitored and you have a professional to ask questions too along the way.
Here is a list of Midwifery and OB-GYN clinics to consider.
Pacific Midwifery
Address: 1540 W 2nd Ave, Vancouver, BC
Cross Roads Obstetric & Gynaecology
Address: 330-507 West Broadway Ave, Vancouver, BC

Dr. Mark Rosengarten
Address: 555 W 12th Ave, Vancouver, BC

The Midwifery Group
Address: 3980 Main St, Vancouver, BC
Find comfort with clothing meant to support your pregnancy journey
Maternity and Nursing Wear
Finding comfort when expecting can make all the difference to a positive experience. Besides, maternity wear has come a long way since the invention of the moo-moo. Gone are the days of buying oversized clothing to hide your changing body, sacrificing your style and confidence. You can now find high quality maternity and nursing wear that combines fashion and function that you can wear from conception to birth and beyond.
Since the pandemic many bricks and mortar stores have gone online. Being able to ask questions in person (and don't be shy to ask!) and see how things fit can make shopping for maternity and nursing wear more fun than frustrating.
Here are our favourite local brands:
Hazel and Jools
Address: 4280 Main St, Vancouver, BC
Smash + Tess
Address: 11871 Horseshoe Way, Richmond, BC

Knix
Address: 2076 W 4th Ave, Vancouver, BC

Steveston Village Maternity
Address: 110-3911 Moncton St, Richmond, BC
>>> Steveston Village Maternity
Take time for self care and wellness
Wellness (Acupuncture & Massage)
Leg cramps, sore joints and aching feet can make you feel lethargic and grumpy. Some are lucky to experience mild physical pregnancy related ailments, others, not so much. Growing a baby is no easy feat. Hands and feet swell and your whole body feels sensitive to the touch. Acupuncture and massages can help ease the tension on the body from an increase in weight, open up lymph nodes and unblock internal energy pathways.
Hot tip – if you are booking a pregnancy massage ask if they have pregnancy bolsters or pillows. Although not needed, these little blocks can support you in having a face down massage even when expecting.
Check out these clinics to see what they offer:

Acumamas Wellness
Address: 301 W 2nd Ave, Vancouver, BC

BodaHealth Acupuncture & Chinese Medicine
Address: 1245 W Broadway #302, Vancouver, BC

Acubalance Wellness Centre Ltd
Address: 888 W 8th Ave #208, Vancouver, BC

Everest Therapeutics
Address: 970 Burrard St MZ2, Vancouver, BC
Soma Studios West / East
Address: 2460 Trafalgar St, Vancouver, BC (West), 1340 Nanaimo St, Vancouver, BC (East)
Find support and information with other expecting parents
Prenatal classes are not for everyone, but having a source of reliable evidence based research can go a long way in easing fears and worries about the pregnancy process. This is especially true if you are expecting for the first time. These classes and meetups can also be a great way to connect with other moms or parents who are expecting a new baby around the same time.
Community (Prenatal Classes/ Group meet ups)
Covid has amplified the use of technology and how we connect with each other, but nothing beats an in-person meet up, if available. Check out these must know resources for expecting mothers:
Ravensong Community Health Centre
Address: 2450 Ontario St, Vancouver, BC
Phone: (604) 709-6400

South Community Birth Centre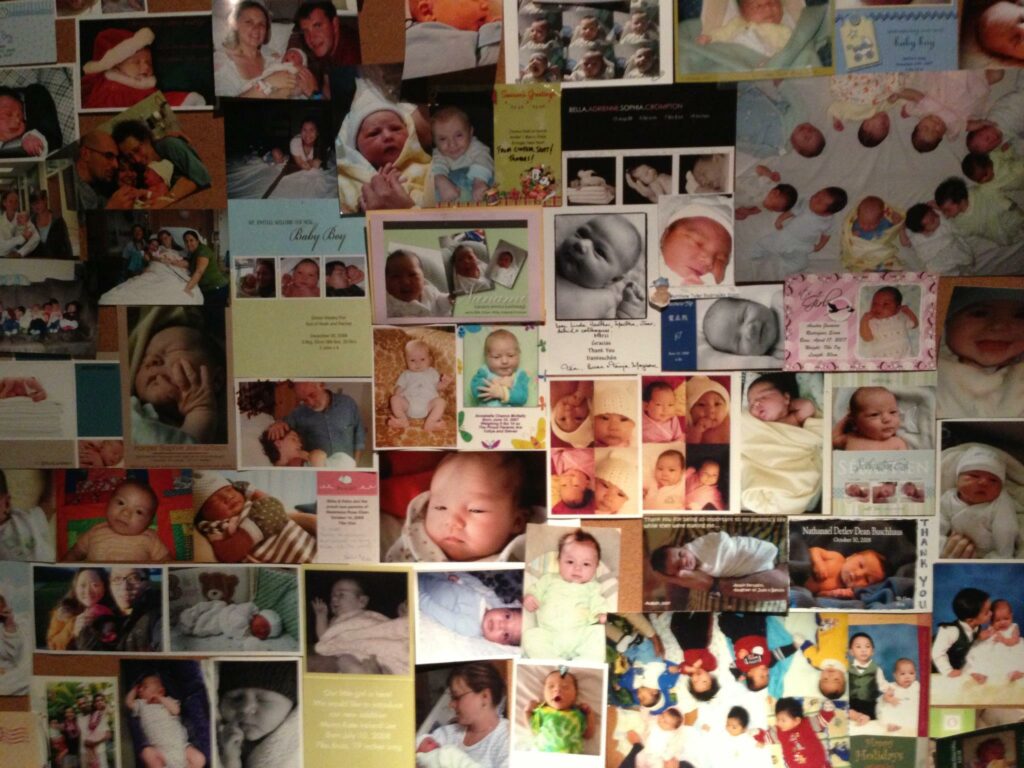 Address: 1193 Kingsway, Vancouver, BC

Pregnancy Vancouver

Baby Prep Prenatal Classes
Address: 2305 W 7th Ave, Vancouver, BC
Also, don't overlook Facebook as a great way to find local communities. They even have specific groups for cloth diapering, baby wraps and twins, etc. However beware of scroll addiction and comment trolls that can ruin your day.
Find the right baby gear essentials to support you in motherhood
In an industry focused on getting you to buy the latest and greatest (when a secondhand product might do the trick), it can be tricky to find and know what the true essentials are that will make your life with baby just that much easier. Here is a list of retailers that will have all current knowledge of the latest models, from strollers to car seats and furniture to cloth diapers that withstand the test of time. Once you have an idea of essentials, you can also check out your local Facebook Marketplace or unique companies like RebelStork to buy second hand.
Baby Gear (shops)
Active Baby
Address: 2918 W Broadway, Vancouver, BC

West Coast Kids
Address: 4428 Main St, Vancouver, BC

Hip Baby
Address: 2110 W 4th Ave, Vancouver, BC

Kona's Baby Boutique
Address: 1703 Manitoba St, Vancouver, BC
Justine Summers
Justine is a full-time mom to three characterful little humans. Justine loves to travel with her family, sharing their journeys along the way, capturing everything from Westcoast lifestyle to home renovations to daily mom-life wins and fails. When time permits, Justine also moonlights as a commercial actor. Follow her adventures @the.summers.life.