Whistler Olympic Plaza: Shoulder Season Family Fun
We could call this period in our lives the not-back-to-school shoulder season, while we're all scrambling to think of ways to occupy our kids while the teachers' strike continues. Whistler offers some great deals at this time of year, and it's well worth a visit, for hiking, biking – and a visit to the Olympic Plaza. It's a great space for kids, and a gracious host to popular events all year round.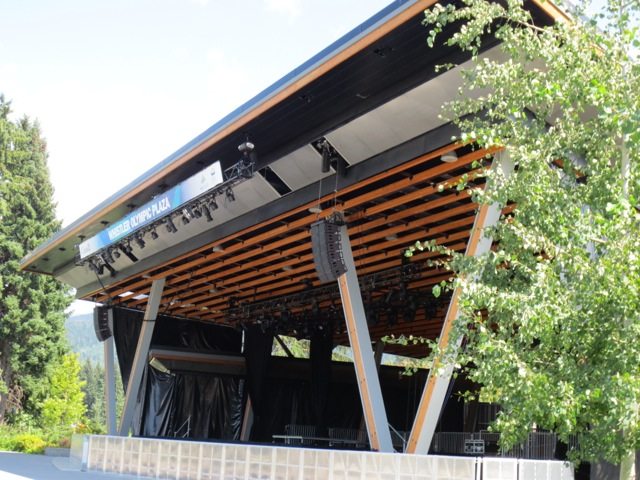 The spirit of the 2010 Winter Olympics lives on in Whistler, and the Olympic Plaza is the perfect legacy, hosting many outdoor performances – and surrounded by cafes and shops. Have fun spotting all the memorabilia, including the Olympic Rings and various installations commemorating athletes and medal winners. A huge lawn overlooks the centre stage, with brightly coloured Adirondack chairs and picnic benches for soaking in the sun during the Summer Concert series, lazy Fall days, or for simply watching while the kids play in the purpose-built playpark.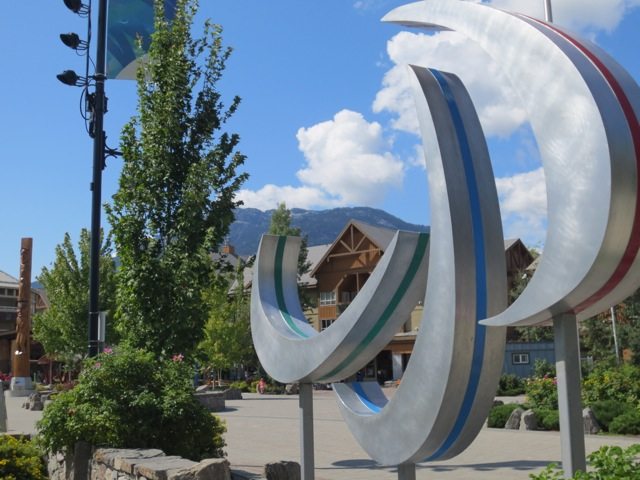 The Olympic Plaza is behind Marketplace IGA, and in front of Day Parking Lot No. 4. Take the Lorimer Road exit to Whistler Village.
September Events in Whistler
Two key events are coming up in September to be celebrated: the RBC Granfondo Whistler and the Whistler Village Beer Festival.
RBC Granfondo Whistler – September 6, 2014
One of the most respected cycling events on the west coast, the Granfondo Whistler takes the Sea to Sky highway from Vancouver to Whistler – that's 122 km worth of sweat, adrenalin and stunning mountain views. Celebrate the finish at the Olympic Plaza, and support passionate cyclists from around the world.
Whistler Village Beer Festival – September 11-14, 2014
Not one for the kids, admittedly – but parents can enjoy some fine BC ales at the fastest growing festival in Whistler, surrounded by beautiful mountains and fall sunshine. What could be a better consolation for our kids not attending school? Happy parents = happy home-staying children. General admission is $35. Early Bird tickets are $30; Gate Crasher tickets are $45 (permits early access one hour before the ground opens, for the eager). All tickets include five beer tokens, a souvenir beer mug, $5 off-site food voucher, and a 'Best in Fest' beer contest ballot.
Where to Stay
Find 'September Lodging Deals' on the main Whistler website at www.whistlerblackcomb.com.
Alternatively, Allura offers some great deals directly through owners at www.alluradirect.com.
Winter Fun
If the back-to-school shoulder season is too early for the diehard snow-lovers, then save your visit for winter. The plaza is transformed into an outdoor skating rink for the season, surrounded by festive lights and an outdoor firepit to warm all those little frozen hands. A wonderland of fun.
Jackie Bateman
Jackie Bateman is an author and copywriter based on the North Shore. She has two children and several eye-bags. In between picking up goldfish crackers and making grilled cheese sandwiches, she writes dark, psychological thrillers. Drop by her website at www.jacbateman.com or follow her on Twitter where she's @jacbateman.