Best Vancouver juice joints
Vancouver is home to countless juice places, so it's a challenge to pick only a few. Thankfully, we have some juice-obsessed staffers here at VancouverMom, so we can safely say these are our favourites.
Glory Juice
https://gloryjuiceco.com/
The Juice Truck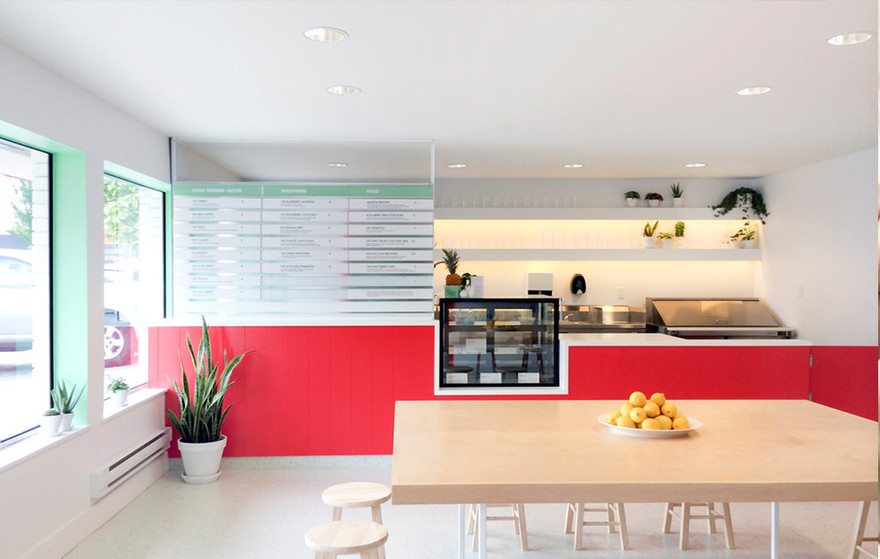 One of the first, and one of our favourites. More than once we've detoured to hit either the truck itself or their little shop. The Mama get-togethers are a favourite with our readers too. All juices are cold-pressed, and the smoothies are great: the almost chocolate is a favourite. They offer cleanse programs and home delivery.
Juice Truck is at the corner of Robson & Burrard Street (in front of Lululemon), 604-719-8861
Shops at 6 various locations including Main St and Kits
The Juicery Co
This local juice shop not only sells organic, cold-pressed juices, smoothies, and nut mylks, but they recently bought a farm of their very own. Come this spring, they will be growing their own organic produce to supply their three shops and delivery program. They also develop and delivery cleanse programs.
The Juicery Co, 254 E 1st Ave & 3130 Highland Blvd, North Vancouver, and 3570 W 4th Ave, Vancouver
> Check it out
I went to The Juicery Co when it first opened
Sejuiced
Before the brick-walled, chalkboard menu Pinterest-perfect juice shops started popping up, there were the original health food juice shops. Remember when the idea of a wheatgrass shot was a bit crazy? Back then. Sejuiced has been quietly making juices and smoothies for years and years out in Kitsilano. They have a nicely curated selection of vegetarian and vegan food too, including quinoa bowls and great breakfast options like a tofu scramble burrito.
Sejuiced, 1958 W 4th Ave, Vancouver
Image credits: The Juice Truck, The Juicery Co, Radicle Juice/photo by Vanity Noms, Greenhouse Juice
Erin McGann
Erin McGann is the former Managing Editor for Vancouver Mom and Toronto Mom Now. She drinks just a bit too much coffee, is a bit obsessed about sourcing local food, plays the cello moderately well, spends too much time on Twitter, keeps honeybees on a rooftop, and has a thing for single-malt whisky. Erin is working on a novel set in turn-of-the-century Vancouver, which her husband, son and dog have to hear about all the time, and also blogs at Erin at Large.