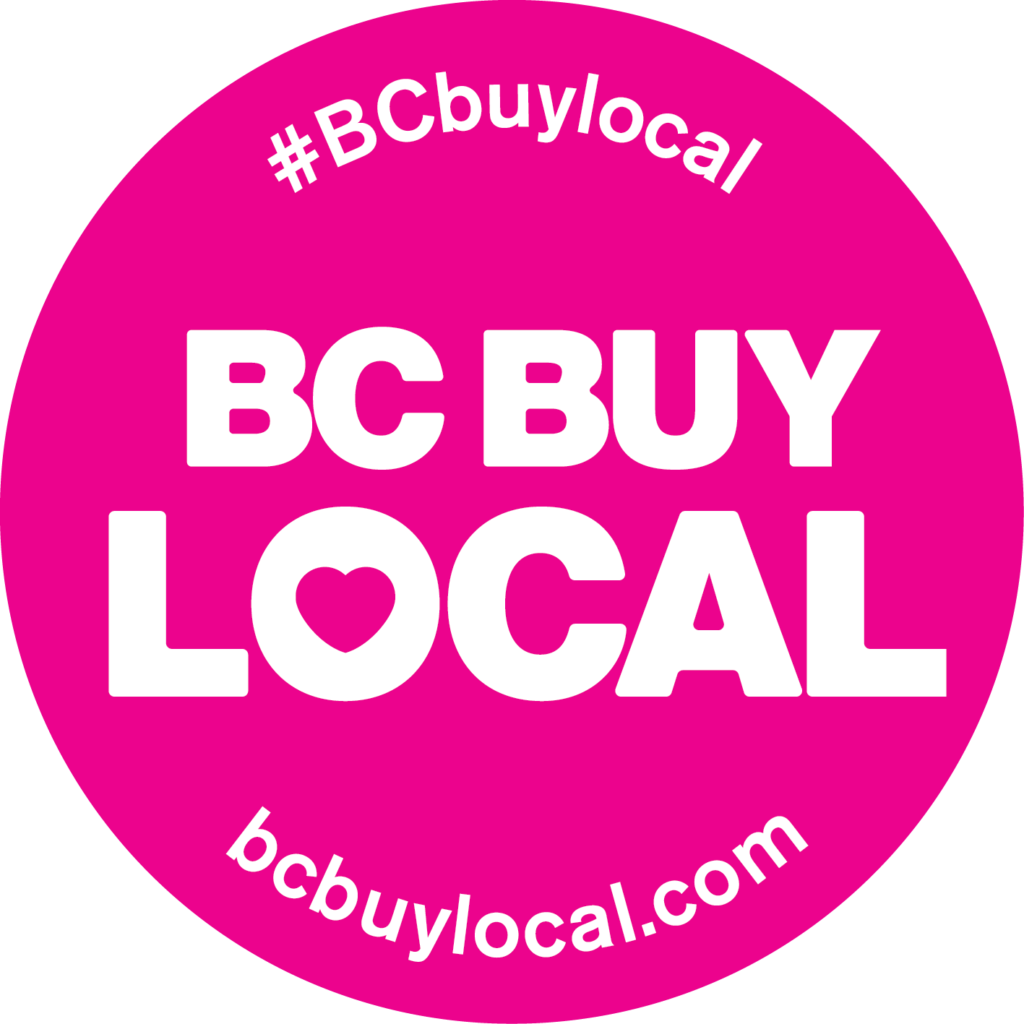 Here's the ultimate holiday gift list for the Vancouver mom who has everything — and the best thing is that all of these shops and businesses are local.
Does your husband or partner run though the mall on December 24th frantically searching for something to buy? If you want something personal, unique and best of all, made by local small shops, send them this list.
5. Personalized necklace
Surprise mom on Christmas morning with a personalized necklace. There are so many options, but I have narrowed it down to my top favourite shops to make it easy. This is a gift that will show mom you really put effort into her gift and didn't just grab something off of a shelf. GIGIMEY is based in Richmond and has many gorgeous items, but this disc necklace one is one of my favourites.
>> GIGIMEY
4. Mom and me matching toques
One of my absolute favourite things is dressing my kids in matching outfits, and this is is even better — matching mommy and me hats! I searched all over and couldn't pick just one company. These are my two favourite local hat small shops:
Monkey Love Creations North Van: These hats are so adorable and each one is made with love.
Wild Child Designs: You can order a child-size hat and a hat for mom to match — how sweet is that?
3. Fun and quirky front-door mat
MonkeyFly Memories has so many fun things to pick up including cups and mugs, but my absolute favourite item is the front-door mat. This is the BEST gift for a mom who has everything. It is fun, festive and totally jazzes up your front entrance for the holiday season.
MonkeyFly Memories on Instagram
2. The cutest family slipper socks
These are not your typical slippers. They are more of a cozy, warm super sock. The Lumberjack Red Slipper Socks have been featured as one of Oprah's Favourite things — if Oprah loves it, everyone will love it! Do I need to say any more? Come on, it's Oprah! They are the best. This is a great gift to get for the whole family — they come in adult and kids sizes. This gift idea is a win for the whole family.
1. Mobile spa
This is the ultimate gift for any mom who can't get out to the spa right now or who isn't comfortable going into a spa environment. Signature Mobile Spa comes right to your house. They have strict COVID protocols, and offer a variety of spa treatments, including manicures, pedicures, massages, facials, waxing, body treatments, and spray tanning.
When you shop for mom this year, remember to think of thoughtful gifts she will love and when you can support local! A sale for a local small shop means so much to the business owner and their family. All of these gifts will surely light up mom's Christmas morning — my husband will definitely be getting a copy of this list.
Kera Skocylas
Kera is a full-time mom with three kids. She lives in the suburbs of Vancouver and recently started Kids Cuddles Coffee, a 'mommy-news' blog. She loves going on adventures with her kids all over the Lower Mainland. She has a passion for writing and the news. Before becoming a mom she worked at CBC radio and at a local newspaper. Follow her on Instagram @kidscuddlescoffee