Redefining Mom: Sheila Comer of Pink Ribbon Bakery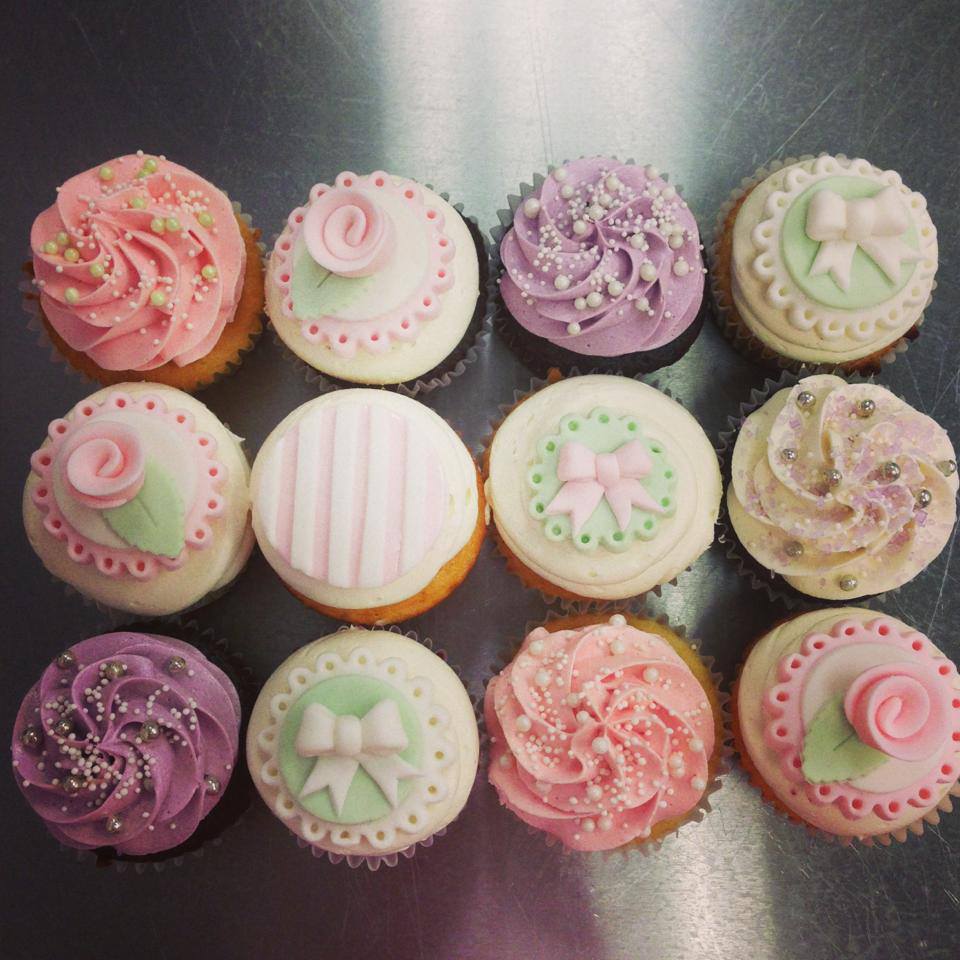 Sheila Comer is a Vancouver-area mom of a baby girl named Alice. She's also the owner of Pink Ribbon Bakery in New Westminster, where you can find her amazing cakes. We recently caught up with Sheila for our Redefining Mom series, to find out how she's making motherhood, business and baking work for her.
Sheila is a baker with an edge, and that edge comes out in the way she's redefining her approach to motherhood and baking. She shares, "I am Greek, I'm super outgoing and ambitious, I love art, I have tattoos and I listen to rock and roll. I'm currently in the process of designing and starting a tattoo sleeve on my left arm dedicated to my daughter Alice Antoinette. It will incorporate bakery images, Alice in Wonderland, and Marie Antoinette (let them eat cake!)."
Redefining Motherhood, Baking and Business
Sheila's baking business began with a birthday party. She says, "The first cake I ever made was for my dad's surprise 50th birthday in 2010. I had absolutely no idea what I was doing but I knew I wanted to make him something special. He was very surprised and he loved his cake! I posted a picture of it on Facebook and that's where my business started. Friends saw it, and their friends saw it ,and their coworkers and family saw it and everyone immediately wanted their custom cake from me."
Like many entrepreneurs, Sheila's journey to redefining her life and career began as a moonlighter. "At first I was baking my cakes from home while working full time at the corporate office for Vancouver born 1-800-GOT-JUNK? I was so busy with Pink Ribbon Bakery that I had to go down to four days a week at my office job, then three, then two, then one. I wanted to hang on because I really did love my job but the cake demand was just too high and I finally had to let go. I continued baking from home for another six months or so and then realized that I had a bakery in my house. It was just too much. The same week I decided to open a shop was the same week I signed my lease agreement. I was on a mission and I was determined so I just jumped in with both feet and went for it. I haven't looked back since."
Love Where You Live
Sheila loves her life in the Vancouver suburbs. She feels her city is redefining itself just like she is. "I live in New Westminster and I absolutely love my city. I encourage everyone who hasn't been in a while to come for a visit. So many changes have been made recently and a fresh new young wave has taken over. From fabulous restaurants to small unique shops and everything in between, New West is really putting itself on the map. When I am in New Westminster I feel like I'm in Gastown, which is my favorite part of Vancouver."
Combining Business and Motherhood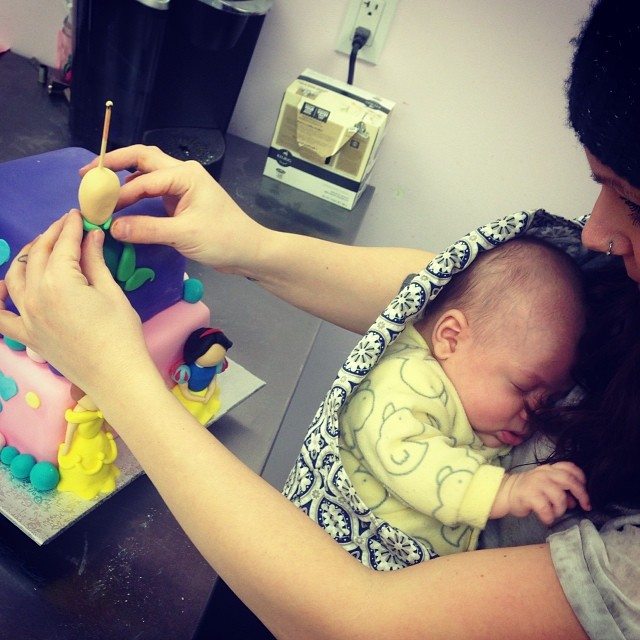 Sheila felt confident about her ability to combine entrepreneurship and motherhood when she was pregnant. She shares, "Before Alice was even born I constantly reminded her that she was just gonna have to go with the flow. I think she listened. I'm able to bring her with me to the bakery when I need to and leave her at home with dad sometimes, too. There are times when I strap her in her sling and let her have a nap while I decorate cakes. All of my customers love seeing her. Sometimes they come in just to see her! The workload is increasing though so I am in the process of hiring a customer service representative. Unfortunately Alice is only three months old or else she'd be the one to do it."
Sheila is thinking about the example she's setting for her daughter Alice. She says, "If I can teach my daughter one thing, I hope to be able to teach her to be confident in who she is. I am a true believer that along with confidence comes success and happiness. If she is 100 percent comfortable with the person she is then there is only a fabulous life ahead full of possibilities and opportunities." We couldn't agree more.
Thank you so much, Sheila, for sharing how you're redefining motherhood, business and baking on your own terms!
Pink Ribbon Bakery
Amber Strocel
Amber Strocel is a writer, aspiring math teacher, suburbanite, wife and mom of two. She believes in the power of the Internet to connect people, and she believes that numbers are the poetry of the universe. You can often find her knitting, sewing, volunteering, working in her garden, and sneaking chocolate when no one's looking. She blogs at Strocel.com and shares her photos on Instagram as @AmberStrocel.