Mom on the Street: Kelly Schaecher
Our latest Mom on the Street is Kelly Schaecher, a recent immigrant who is balancing working full time with her two year old daughter. She lives in Kerrisdale, where she is working to build community by starting a parents' group.
Mom on the Street: Kerrisdale Edition
What do you love about living in Kerrisdale with your family?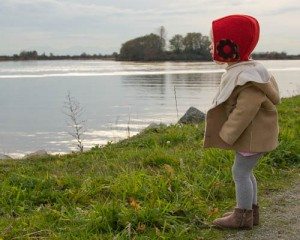 I love that in the summer I can walk my daughter to day care and walk her home. This helps me transition from work time and she forces me to notice the pretty leaves and flowers along the way. I also love jogging down to Southlands – we stop and see the horses and have even seen seals in the Fraser River estuary. On New Year's Day I happened upon the traditional fox hunt (Canadian style) with a rider in a full fox costume including removable tail. The riders chased her until they caught the tail! The local butcher and my favourite French bakery also make it feel like home.
What neighborhood based events does your family enjoy?
I have attended some great local events, from Santa and his helpers walking down the high street and a horse drawn carriage at the holidays to Kerrisdale parents nights out. I also love the farmers' market at Southlands Farm. Nothing like walking past the hens to pick up your eggs!
What is one place you love to eat with the family in Kerrisdale?
We don't eat out often – like many families in this city we are on a budget. We like heading down to Kits for beach picnics. I do love Faubourg for coffee and a bite and it's one of the few places you can have a glass of wine in Kerrisdale. After seven and a half years of living in Europe I am particular on my pastries!
What do you love to do as a family?
We cook together and bed time routine is our special time every day. We really utilize our weekends as I'm working full time. I try to fit in all the things I wish I had time to do during the week into two days. Make more elaborate breakfasts. Go to swim class and do errands. We head to hike, cycle or visit with friends who live in the suburbs. We are new to Vancouver and Canada so we are still exploring the Lower Mainland and I love a weekend away.
As a mom on the street, what would you like to see more of in your 'hood?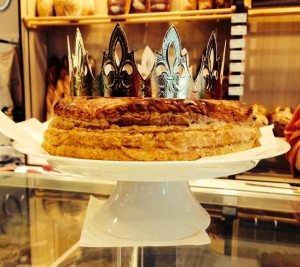 I would like to see more parents! I think it's because I am working full time but I miss regularly meeting up with other parents for a tea or coffee. The summer is easier for this with more light and I've met a few people at local parks for picnics. I think as mothers, parents really, we constantly struggle with competing desires. The desire to be part of a thriving community, the desire to have quality down time the pressure ( internally and externally) to be 100% Mommy in the fewer hours we have with our children. I wish there was a kid-friendly cafe like Little Nest in this area. It's great to have a place you can go in the rain where there are lots of kids toys and they can pretty much entertain themselves and parents can have a bite or tea and relax. I think we can all get a bit stir crazy in the rainy periods here.
How are you connecting with other moms in your neighbourhood?
I have met a few moms through my daughter's childcare and parents at the local parks, but I would say it is difficult for working parents to establish friendships. We are always rushing to and from work to get the evening routine started. I have just sort of twigged what rat race means and I'm trying to find ways to break up that pattern. I am starting a Facebook group for local parents to share local kid friendly activities and events but most importantly to try and create opportunities to actually meet other parents. There isn't a shortage of information on parenting. I think it's more important to feel that you are part of a real community outside of the digital realm.
What does Kerrisdale have that the rest of the city doesn't?
It is a very walkable area. I try to use local businesses where I can. The local toy shop is great, plus there's a pottery studio, farmers' market, bakeries. I like to jog around the area or to Pacific Spirit Park instead of driving somewhere to jog. Southlands and the estuary on a summer evening are 10 minutes away and you feel you are out in the country a bit. Halloween here was wonderful, our neighbourhood really went all out and that was a treat after more subtle celebrations in England for years.
Thanks so much, Kelly, for sharing your viewpoint as a Vancouver mom on the street! If you'd like to share the high points of your neighbourhood with us in an upcoming mom on the street feature, drop us a line at vancouvermom.ca/contact.
Amber Strocel
Amber Strocel is a writer, aspiring math teacher, suburbanite, wife and mom of two. She believes in the power of the Internet to connect people, and she believes that numbers are the poetry of the universe. You can often find her knitting, sewing, volunteering, working in her garden, and sneaking chocolate when no one's looking. She blogs at Strocel.com and shares her photos on Instagram as @AmberStrocel.