Kid-Friendly Decor Shopping in Vancouver at River Market
In this article, guest contributor Heather LaRoy shares her tips for where to find kid-friendly decor shopping in Vancouver.
My business is mothering and my pleasure is decorating (though I am also involved in the business of decorating and pleased by the act of mothering). Sometimes (oftentimes), I need to combine these two odd ends. Though my daughter is a little decorator in the making and loves to ogle beautiful decor items with me, my son needs some convincing that shopping with mommy is a good thing. This has set me on a quest to find kid-friendly decor shopping in Vancouver, where I can both indulge my passion and entertain my little ones.
Kid-Friendly Decor Shopping in Vancouver … or New Westminster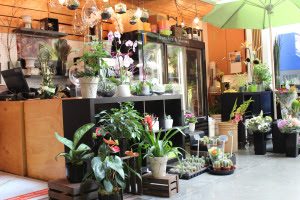 I stayed close to home for our first adventure, a short SkyTrain ride to downtown New Westminster and a hop skip and a jump to the Quay. Like the rest of downtown New West, the River Market at the Quay suffered a blow when the casino was shut down and has been fighting an uphill battle to re-gain popularity since then. Perhaps the battle would be more strongly fought if more people (read:moms) realized what a perfect combination of mommy pleasure and kid fun is enclosed in this scenic location.
Might I recommend you visit the River Market on a Tuesday afternoon? Any given day a decor-savvy mama can pick up an artful bouquet from Bunches and Blooms, covet mid-century modern furniture and decor at Mid-Century Modern Home, and purchase a few pieces of well priced, brightly coloured pottery from the Artisans Shop, but only on Tuesday can you bribe your children with a chance to join the circus.
Did You Say Circus?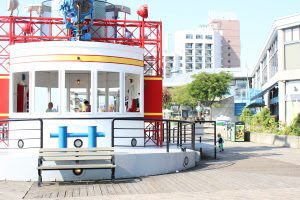 The circus? Yes. New Westminster River Market houses the Vancouver Circus School where on Tuesday afternoons you can stop by for their drop in tots class and allow your children to try their hand at various acrobatic activities. What better bargaining chip for a bit of shopping time? If joining the circus isn't enough to entice your child, the fresh pastries sold at Paloma Bakery and Deli will be. It's kid-friendly decor shopping in Vancouver at its finest.
But don't fret if you can't make it on a Tuesday. Any adventurous child will enjoy imagining dolphin rescues and boat blasting storms on the shored tugboat sitting outside the River Market entrance. For a full morning combine a bit of boat time with a trip to the River Discovery Center where your children can enjoy such activities as excavating artifacts from a large sand box (Bonus: the Discovery Center activities are by donation so you can save your pennies for that perfect coffee table you found at MCM Home).
Take a Little Detour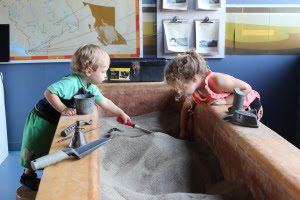 On your way back to the SkyTrain take a detour up Columbia Street to check out Lofty Living. By this time in your outing the children will be too tired to protest (ideally) and will collapse on one of Lofty Living's stunning couches whilst you enjoy the glittering array of modern home decor items displayed throughout the store. If it happens to be one of Vancouver's sunshiny summer days, complete your epic adventure with a stop in the square outside Salvation Army where your children can cool off in a mini spray park composed of jets of water shooting out of the ground (it's easy to miss if you don't know to press the button).
And now it's off to home, knowing that a fun time has been had by all. As Diego would say, Mision complita! An outing well played for a decor-loving mama.
To find out about other fun activities and events at the River Market visit rivermarket.ca.
Heather LaRoy is a nurse, mother, student of interior decor, and blogger on all things beautiful at fabrictherapy. She is currently taking time off nursing to raise her children and indulge her passion for interior decor by earning her diploma in interior decorating. She blogs as a way of sharing her creative endeavors in home decorating and as an outlet for her mommy angst love.
Vancouver Mom
Would you like to write for us? We welcome well-written guest submissions with a local interest slant. Share your tips, review local businesses and highlight hot trends for Vancouver moms. Get all the info on our Contributor Page!