You Say: What Your Kids Want for Christmas
The days and weeks leading up to Christmas are filled with media coverage about the top toys and gifts of the season. While we love to hear from experts, we know that they have nothing on Vancouver moms. After all, we're the ones who live with – and play with – our kids each and every day of the year. That's why we decided to turn to you for our latest You Say feature to find out what the top toys are around your tree this year. On our website, on Twitter and on Facebook we asked you to tell us what your kids want most this Christmas. You came through.
Whether you're curious to see what Vancouver kids are asking for this year, you want to see how your kids' wish lists stack up, or you're looking for last minute gift ideas, read on to find out what you say about the hottest gifts of the season.
You Say: Children's Holiday Wish Lists
Our Facebook Fans Dish
Over on Facebook a lot of you weighed in and shared what your kids are asking for this Christmas.
Sharon Grattan says her little one wants a, "Lego train set."
Sara Searle shares, "My seven year old son just asked for two stuffies."
Ashley Cau's list is a little longer. "Monster High dolls (especially boys, which are impossible to find), Frozen stuff and a Disney Infinity game."
Ivana Gelo is on the hunt for, "Lego Friends."
Angela Baxter Santoro says her, "Three year old wants a sitting white bear. After some recon, I figured out this is a small stuffed white bear that sits on the shelf at daycare to watch over the kids. I'm happy to discover this gift won't cost us a fortune!!" We hear you, Angela!
Andrea Firmani says her two-year-old wants, "A dolly, chocolate, a necklace, playdough." Her five-year-old's list contains just one thing: "Ninjago."
Jodi Statham's little one is hoping Santa will bring, "Thomas King of the Railway tracks."
Our own Amber Krause Strocel shares, "My five-year-old changes his mind every day, but he keeps coming back to a Seat Pet and Lego. My eight-year-old wants a Maplelea doll, which is like a Canadian twist on American girl, and a Rainbow Loom."
Liz Sopwith says her seven-year-old is into, "Skylanders Swap Force," and her nine-year-old is making a big request: "iPad!"
Kaitlin Wake's three-year-old wants, "Hungry Hungry Hippos, slippers, her very own lipstick, and a flashlight."
Eva Akow Taylor shares, "My 10-year-old wants the American Girl Doll Saige and my seven-year-old wants Zoomer."
Stephanie Hawkins says that her little one would like, "A dollhouse!"
Britt Baxter-Bellas's little one has been clear on what he wants for almost a whole year. "My four-year-old wants a Playmobil fire station and Busytown books (this was his list since Boxing Day of last year!)."
Michelle Kent is making her list and checking it twice. "A Nerf Tebelle and Furby Party Rocker. Check and check."
2013 Top 30 Vancouver Mom Blogger honouree Sharilyn Kuehnel shares, "My five-year-old wants Skylanders Swap Force and my four-year-old wants a pogo stick(?!)."
Olly Lob says, "A white leopard mom with cub for my not-yet-five-year old. She really wants it as I did not buy it at the zoo back in July." Hopefully her wait pays off!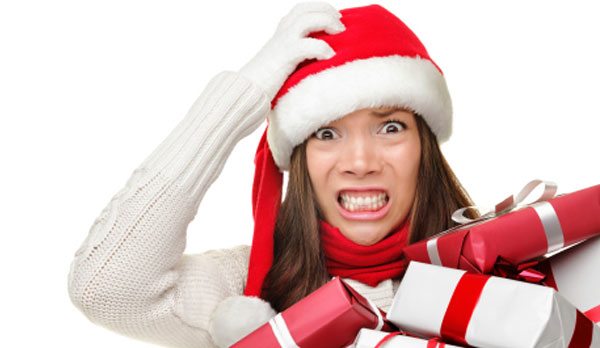 Our Twitter Followers Share
Not to be outdone, our Twitter followers also weighed in on this You Say.
@ModernMamaVan shared, "My son wants red gloves. He's three. And I can't find any!" Luckily @EFry_JustKids was there to help with a suggestion: "Try Gap Kids. They have a sale now and these red gloves are adorable!"
@alexishinde responded to our You Say question by saying, "Lego, Lego, and more Lego." @mommyingaround echoed her sentiments with, "Same here. Gah. We're raising a Lego snob."
@momwhoneedswine said, "Eight-year-old girl: Ever After High, Monster High, elastic loom crafts, craft supplies. Six-year-old boy: Lego, Star Wars, Beyblades, Cars, Planes!"
Finally, @TheMommySuite shared, "Anything from Doc McStuffins or Jake and the Neverland Pirates, my daughter loves those two Disney Jr shows."
What about you? There's still time to weigh in on this You Say feature. Just leave a reply and let us know what your own little ones are hoping to find under the tree on Christmas morning!
Vancouver Mom
Would you like to write for us? We welcome well-written guest submissions with a local interest slant. Share your tips, review local businesses and highlight hot trends for Vancouver moms. Get all the info on our Contributor Page!