When to Think About Switching Schools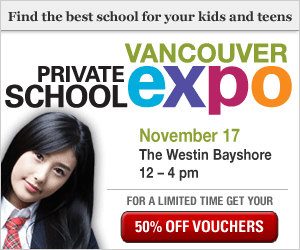 Choosing a school for your child can be challenging. French immersion or Mandarin immersion or English? Your neighbourhood school or a different school? Public or private? There are a lot of options, and wading through all of them can be confusing. Usually, once the choice is finally made, everything goes smoothly. Sometimes, however, it doesn't. How do you tell when your first choice isn't working for your child? How do you determine when problems at school are normal hiccups that can be worked through, and when they're signs that you should consider switching schools?
There aren't easy answers to these questions, and every family will handle issues at school differently. However, today we're sharing four big reasons you might want to think about switching schools.
Four Reasons to Consider Switching Schools
1. Your Child's Educational Needs Aren't Being Met
If your child has unique educational needs, he or she may need support beyond what your school can provide. If you've investigated all of your options, and exhausted every avenue for your child within their school, switching schools may be the right choice. If you're confident that your child's current school simply cannot fit the bill, investigate other school choices. Other parents who have kids with similar needs can be a great resource here – it may be that another Vancouver mom has been through something similar, and found a school that will be a better fit for your child.
2. Your Child is Very Unhappy at School and at Home
If a school is a very bad fit for your child, it can make life miserable both inside that school and outside it. If your child is noticeably unhappy, is experiencing changes in behaviour, and often asks to stay home or claims to be sick, you'll want to look into the situation. Start by talking with your child's teacher, to see if you can come up with a plan together. If you need more help, bring the principal into the loop. Don't be confrontational – rather, explain your concerns and suggest that you'd like to work together to resolve them. If this doesn't work, and the situation isn't improving or is getting worse after a few weeks, it may be time to consider switching schools.
3. The School Isn't Delivering on its Promises
If you chose a particular school because it had a particular program, philosophy or curriculum and it isn't living up to what you expected, you may want to re-examine your choice. Let's say, for example, that you're looking for lots of time spent in nature, access to great fine arts programming or a second language for your child. Sometimes schools have to change their programming or curriculum through no fault of their own. If you were counting on that programming or curriculum, you may have better luck by switching schools.
4. A Professional Recommends Switching
If your child's needs aren't being met, or they're unhappy, you may want to seek outside help from a professional. This person may be able to help you determine what is and isn't normal, formulate a plan for working with the school, and learn how to support your child. If the professional determines that your child's current school isn't fitting the bill, or that it's causing problems for your child, you'll want to seriously consider that recommendation. If you're working with a professional, he or she may have suggestions for what to look for in another school for your child if you do switch.
Switching schools isn't a decision to be undertaken lightly. Sometimes the issues from one school follow a child to another school. Other times, however, once a child is in the right setting for them they flourish. As a parent, ultimately, you have to follow your instincts and make the best choice you can for your child's education. After all, you know your little one best.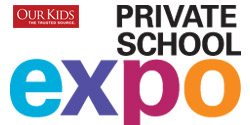 This article was sponsored by OUR KIDS. OUR KIDS is the trusted source on private schools and summer camps in BC and across Canada, and host to the annual Vancouver Private School Expo. Learn about the leading education and program options available for your child, compare and rank private schools and summer camps, and find a program where your child will thrive. Family owned and operated, OUR KIDS challenges you to think big about the future of your kids, and provides the resources to help you along the way. Their multi-device channels enable families to access information on all platforms (in-person, print, online, tablet, and mobile) to make the best choices for each individual child's needs. Visit www.ourkids.net, the trusted source more than 1 million families refer to every year when choosing schools and camps for their kids.
Vancouver Mom
Would you like to write for us? We welcome well-written guest submissions with a local interest slant. Share your tips, review local businesses and highlight hot trends for Vancouver moms. Get all the info on our Contributor Page!