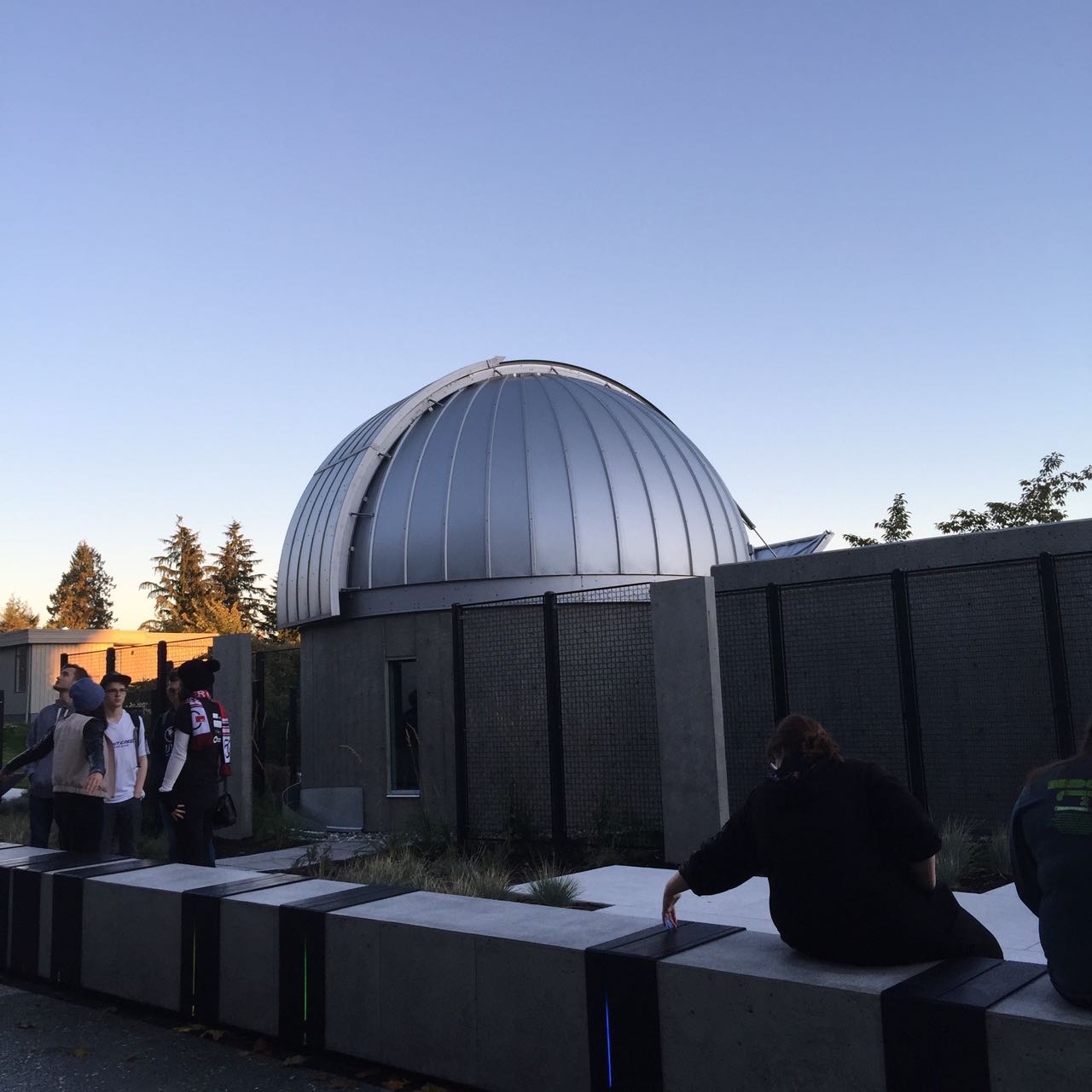 Now that we have a few clear nights to speak of, Vancouver stargazing gets a little more interesting. For those of us that live in the city, there's not much to see except the Big Dipper. But did you know there's a new observatory at SFU?
Trottier Observatory
This new multimillion dollar observatory was only completed last spring, so we're talking state-of-the-art telescope technology, and you can visit for free. The Observatory runs a program called Starry Nights that is open to the public. Dr. Harry Trottier himself is there, explaining what to look for in the night sky. Because Burnaby Mountain is a good spot within the city to get above some of the ambient light of the urban landscape, there are often quite a few amateur astronomers there with really good telescopes set up in the courtyard.
Starry Nights
Viewing through the big observatory telescope is on a first-come, first-served basis and sometimes the lines get very long. Not everyone will make it inside, but to be honest, there's lots to see even if you don't get into the observatory. The amateur astronomers set up outside have incredible telescopes and will often let you have a look through it. The little hill right there is quite nice to lie on and look at the stars too. Everyone attending these events are keen stargazers, so there's loads to learn. If your family attends four Star Parties, you can apply to get a free telescope of your own too!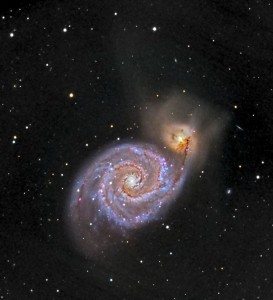 Helpful tips
Starry Nights only runs when the sky is clear, and sometimes it's hard to predict. Follow them on Twitter and join their email list to get the most up-to-date information about whether it's going ahead. The easiest place to park is Visitor's B Lot. Finding the observatory is a bit tricky the first time – but it's between the Starbucks and the Academic Quadrangle. Starbucks, of course, is also the closest source of warm drinks and bathrooms. It's worth noting that you can't bring any food or drink inside the observatory. Bring warm clothes and a blanket to lie on, as the observatory itself is small, and you will be spending 98% of the time standing or sitting outside.
The next Starry Nights star party is this Saturday April 30th, from 9pm-11pm, weather permitting. Follow the Trottier Observatory twitter account for up-to-date announcements.
Image of whirlpool galaxy imaged by the Trottier Observatory
Erin McGann
Erin McGann is the former Managing Editor for Vancouver Mom and Toronto Mom Now. She drinks just a bit too much coffee, is a bit obsessed about sourcing local food, plays the cello moderately well, spends too much time on Twitter, keeps honeybees on a rooftop, and has a thing for single-malt whisky. Erin is working on a novel set in turn-of-the-century Vancouver, which her husband, son and dog have to hear about all the time, and also blogs at Erin at Large.