Three unique art classes for the under 5s
There's loads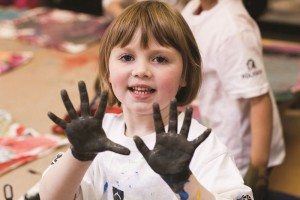 of drawing, painting, and dance classes out there, and while those are great, sometimes you want to try something different. One of my favourite things about classes at Arts Umbrella is the sheer range of materials available to play with. Most of us don't have a closet filled with four types of clay, buckets of plaster of paris, and a tower of newspaper for paper mache, so home-based art projects can feel a bit limited.
If your small person spraying dinner on the wall is your current experience of 'mixed media', this Arts Umbrella class for 3-5 year olds will be a welcome change. Mixed Media & Sculpture gives kids a chance to build two- and three-dimensional art works using all sorts of materials including clay, paper, cardboard, watercolours, and pastels. Instructors encourage kids to move beyond the flat image.
The Imagination Through Movement classes combine bits of dance, music, and physical theatre to get your 3-5 year old working on coordination, balance and self confidence. Expect rhythm games and some basic choreographed dance, as well as pretend play around taking on different characters. It's a great one for wigglers who aren't into sitting down and working on a project just yet.
If your tickle trunk isn't quite up to snuff or your little kids just love the limelight, enroll them in this super creative Dress-Up Drama class! Through inspirational theatre games, children develop listening skills, confidence and the ability to focus. Children create their own stage and become beloved characters or fantastical creatures with using Arts Umbrella's costume collection.
Channel that small person physical energy, and let them explore some new ways to express themselves.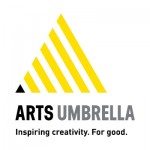 This article was sponsored by Arts Umbrella. Since 1979, young people have found inspiration in Arts Umbrella's visual and performing arts classes. We base classes on arts-education principles, hire practicing artists, and use professional-quality supplies – just a few of the ways we foster a place with no creative limits. Register this summer! www.artsumbrella.com
Erin McGann
Erin McGann is the former Managing Editor for Vancouver Mom and Toronto Mom Now. She drinks just a bit too much coffee, is a bit obsessed about sourcing local food, plays the cello moderately well, spends too much time on Twitter, keeps honeybees on a rooftop, and has a thing for single-malt whisky. Erin is working on a novel set in turn-of-the-century Vancouver, which her husband, son and dog have to hear about all the time, and also blogs at Erin at Large.