Summer in Vancouver: Indoor Play Areas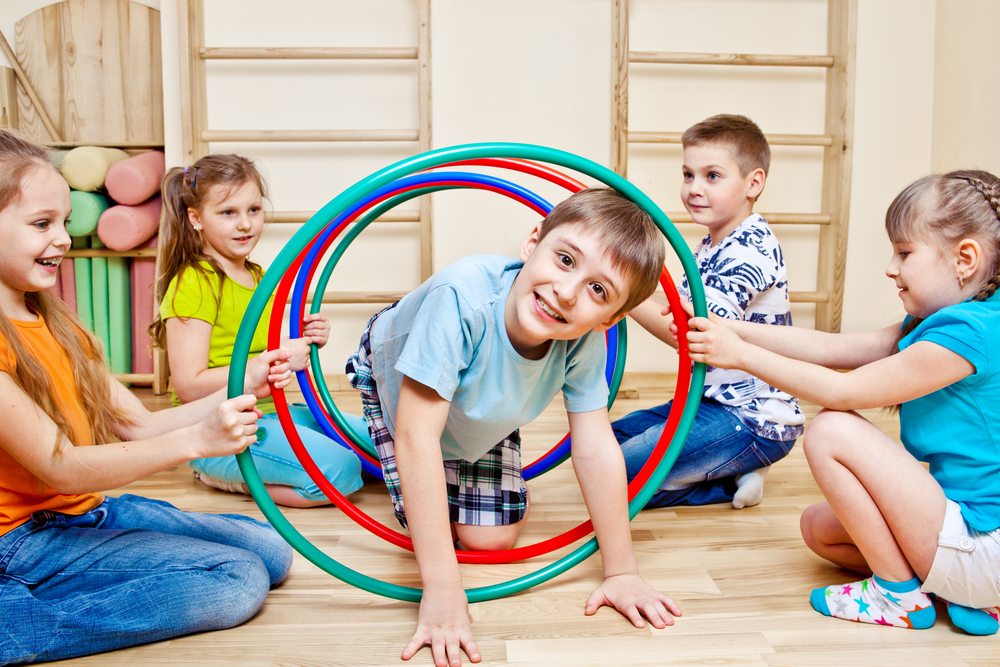 Shock, horror, Vancouver brings us the odd cloudy or rainy day during our long, hot summer. Take a peek out the window – and if in doubt – bounce. There's the perfect indoor play place waiting on either side of the Lions Gate Bridge if you want to stay out of the sun, or shelter from the summer showers. Don't forget socks for the kids, and ear-plugs for the moms, because these play areas are so much fun and are therefore VERY, VERY LOUD. The only downside? Adults are not allowed on the equipment…
No food is allowed in these play areas, which is nice not to have to sit on crushed goldfish.
Indoor Play Areas
Kerrisdale Play Palace
Part of Kerrisdale Arena, this is a giant indoor playground for kids 12 and under. There are bouncy castles, an inflatable obstacle course, a giant slide, ride-on cars, ping-pong and basketball shooting. There's also a toddler area for the little ones – and special times just for them too. On Monday-Friday, kids 0-5 can go between 9:30am and 11:30am before the madness begins. This year, the Play Palace is open through to August 27, 2014.
Kerrisdale Arena is at 5670 East Boulevard, Vancouver (at the corner of East Boulevard and 41st)
Ride & Slide Play Zone
Part of West Vancouver Community Centre, this is a mecca for kids under 12, with bouncy castles, a double-lane slide, an inflatable obstacle course and a plasma car racetrack. Mickey's Preschool Learning Park is for kids 3 and under, a separate area for the little ones. This year, the Ride & Slide is open from July 2 to August 8, 2014.
West Vancouver Community Centre is at 2121 Marine Drive, West Vancouver.
Summer Birthday Parties
If you're worried about the weather for your kid's birthday party, or simply because your kid loves to bounce, you can hold it at either of these venues. For the Play Palace, email kerrisdalearena@vancouver.ca for more information or to make a booking. For Ride & Slide, you can register in person at West Vancouver Community Centre, or call 604.925.7270.
Jackie Bateman
Jackie Bateman is an author and copywriter based on the North Shore. She has two children and several eye-bags. In between picking up goldfish crackers and making grilled cheese sandwiches, she writes dark, psychological thrillers. Drop by her website at www.jacbateman.com or follow her on Twitter where she's @jacbateman.