Showers of Creativity: Three Easy Rainy-Day Art Projects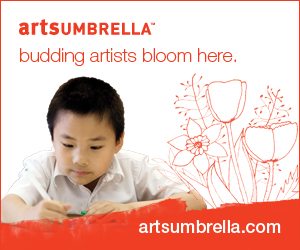 As any Vancouver mom can tell you, it rains quite a lot in our fair city. All those spring (and summer, and fall, and winter) showers are what makes this such a lush and beautiful place to live. Unfortunately, however, rainy days don't exactly make the parenting gig an easy one. Never fear, though, because we have three easy art projects to keep your little ones entertained no matter the weather.
Three Easy Rainy-Day Art Projects
1. Make a Collage
If you have old magazines, bits of construction paper, or odds and ends like yarn and fabric scraps on hand, you can make a collage. This is a great rainy-day art project because all you really need to make it work is tape or glue – the other materials are all flexible, and you can switch things up based on whatever's available. This is also a great art project for kids of any age. Even toddlers, who may lack the fine mother control and attention span for serious colouring, can stick bits of paper together. And older kids will enjoy experimenting with the medium, playing with colour and texture.
2. Trace Your Body
Kids love seeing themselves on paper. If you have a roll of paper on hand you can have your kids lie down and trace their whole bodies. If you don't, you can settle for just hands and feet, or you can piece together a whole body one sheet of paper at a time. Then work together to colour in faces, clothes, shoes, hair and so on. Or get creative, cut out the body shapes, and paint or draw colourful, abstract designs. You can even pull out the glitter if you're feeling really brave. You'll be creating a record of how your child looks right now, which is lovely to have later on.
3. Play Dough
There's a reason that play dough is a sure-fire winner with so many kids and parents. It can keep kids entertained for long stretches of time, it's creative, and it's (usually) quiet. If you don't have play dough on hand, you can make some with ingredients you likely already have in your kitchen. We like this recipe from Vancouver mom blogger Suzanne Bertani. Your kids can even help you mix it up, if you have the patience. Store it in an airtight bag or plastic bin, and you're ready to go whenever rainy weather hits.
What are your favourite rainy day art projects? Leave a reply and share your ideas!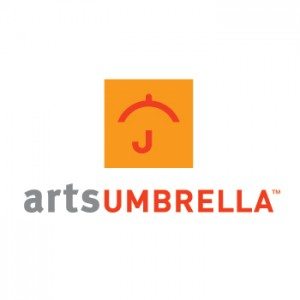 This article was sponsored by Arts Umbrella. At Arts Umbrella they believe that the arts can change young people's lives for the better. When children connect with the arts, they develop the capacity for personal expression that helps them to find their place in the world. Their programs allow your kids to explore architecture, dance, media arts, music, photography, theatre, visual arts and more, while also having a fabulous time! It's a great way to keep your kids happy and engaged no matter the weather.
www.artsumbrella.com | Twitter | Facebook
*Photo credit – GoonSquadSarah on Flickr
Amber Strocel
Amber Strocel is a writer, aspiring math teacher, suburbanite, wife and mom of two. She believes in the power of the Internet to connect people, and she believes that numbers are the poetry of the universe. You can often find her knitting, sewing, volunteering, working in her garden, and sneaking chocolate when no one's looking. She blogs at Strocel.com and shares her photos on Instagram as @AmberStrocel.