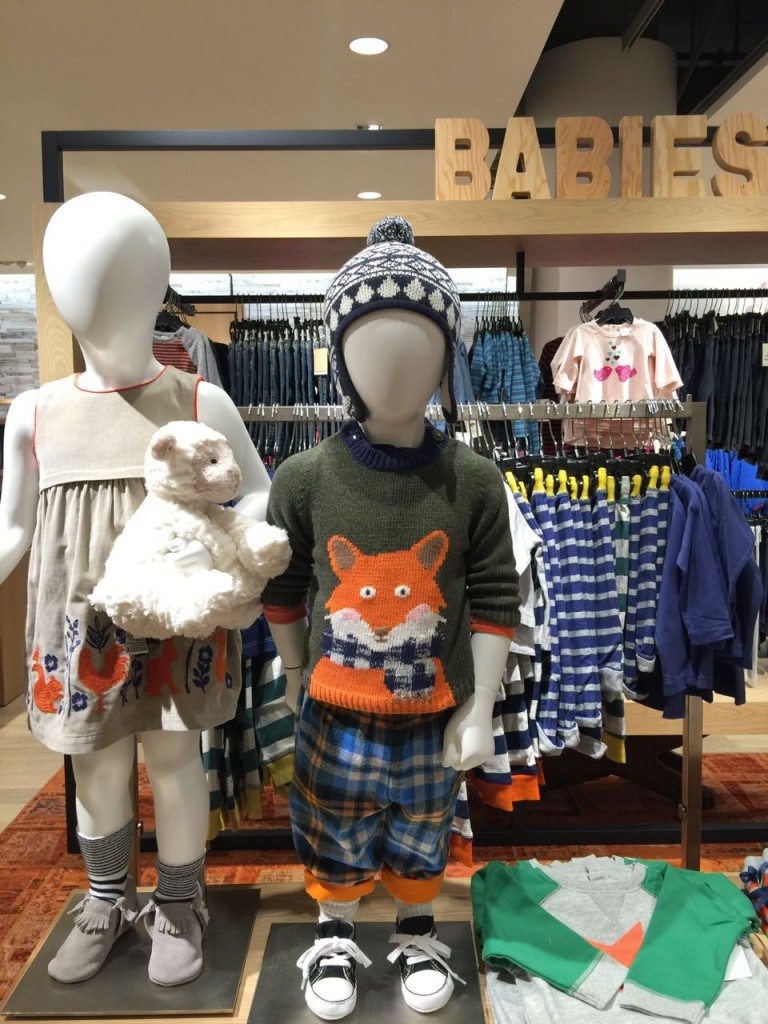 After months and months of renovation, the Vancouver location of Nordstrom has finally opened in Pacific Centre.
Sweet spot
It's hard to miss the little corner by the West Georgia and Granville door that's home to Sugarfina. A pricey luxury, to be sure, but I think it will be a feature in many Christmas gifts this year. Their little acrylic boxes of candies are $8, and for an extra $4.50 you can also package three boxes in one of their beautiful bento boxes. Caramels, toffees, chocolates, gummies – everything is picture perfect. Special occasion candy, for sure.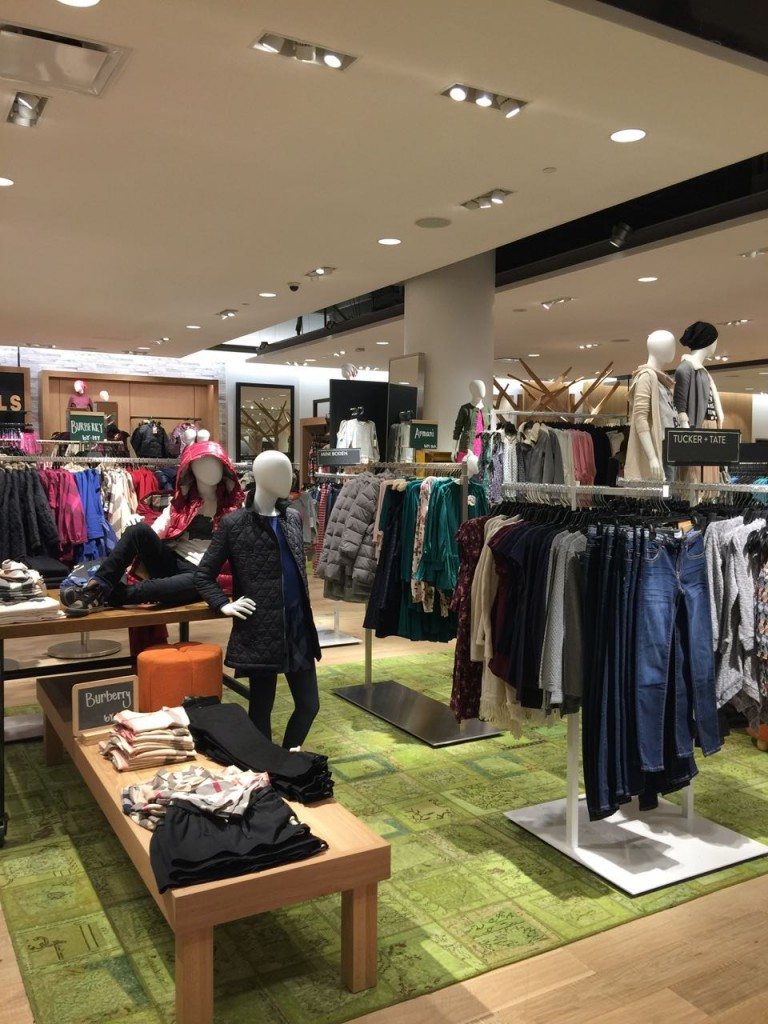 Reasonably priced house labels
Nordstrom's house labels include Halogen, BP., Caslon, and several more. Definitely a change from our regular Canadian experience of department stores. The kids department includes some new-to-Canada brands like Mini Boden, and a well-curated kids shoe department as well. Shoe fanatics will be pleased to hear Sarah Jessica Parker's SJP shoe range is now in Canada too. I maybe bought a pair of shoes on the second day the place was open.
Eat and drink
A posh department store is not complete without some cool new restaurants and cafes. Bistro Verde overlooks the Vancouver Art Gallery with stunning floor to ceiling windows. I sense a date night favourite here. Inside the store itself, Habitant is a casual little bar with light salads, sandwiches, and cocktails. The coffee bar across from Sugarfina on the ground floor serves Cartems doughnuts, baked goods from Terra Breads, and handy things like a cup of three hard-boiled eggs. There aren't loads of tables though, so it's more of a kid pit stop than a full meal kind of place.
Special bits
There's a shoe shine bar in Menswear, a little blow-dry only salon called Drybar tucked into the corner of the cosmetics section, and specialty bra-fitting, which I am definitely going to take advantage of. The Service Bar will sort you out with gift cards, returns, and even let you charge your phone.
Nordstrom, 799 Robson Street, Vancouver
Erin McGann
Erin McGann is the former Managing Editor for Vancouver Mom and Toronto Mom Now. She drinks just a bit too much coffee, is a bit obsessed about sourcing local food, plays the cello moderately well, spends too much time on Twitter, keeps honeybees on a rooftop, and has a thing for single-malt whisky. Erin is working on a novel set in turn-of-the-century Vancouver, which her husband, son and dog have to hear about all the time, and also blogs at Erin at Large.