Registering for Swimming Lessons in Vancouver
As every mom who's signed their kids up for swimming lessons in Vancouver can tell you, getting into the class you want (or, sometimes getting into any class at all) is no easy task. Space is limited, and demand is high. Of all the places to take swimming lessons in Vancouver, no place is harder to get into than Hillcrest. To help parents out, the Vancouver Park Board recently published five tips for signing up for lessons at the popular pool.
Registration Opening at Hillcrest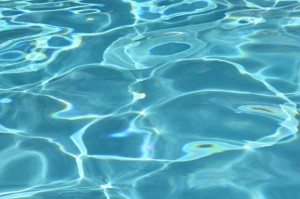 If Hillcrest is your first choice for swimming lessons in Vancouver, you should know that preschool registration opens at 9:00am on Tuesday, November 26, 2013 – that's tomorrow. Classes for children and older age groups open to sign-ups at 9:00am on Wednesday, November 27, 2013, and private and semi-private lessons open on Thursday, November 28, 2013, also at 9:00am.
To help the process go as smoothly as possible, the Park Board has made improvements to the online registration process. It's a good idea to stop by the page at bit.ly/HillcrestReg before sign-ups start so that you're ready to go once the classes are open. You'll also want to make sure that you've chosen your classes, and a couple of back-ups, just in case. You don't want to be fumbling around as those classes fill up!
Registering for Swimming Lessons in Vancouver
Of course, in order to register online for swimming lessons in Vancouver, you need a login ID and password. Give it a try in advance, to make sure that you're remembering it correctly. If you need to sign up or reset your password, head to bit.ly/ParkBoardAcct. If you have questions about any of this, you can call 3-1-1.
The Park Board will be live-tweeting registration from @ParkBoard. To get more registration tips, find out what the status of the system is, or hear how to solve any issues that come up, follow them. You can join the conversation as well by using the hashtag #HillcrestReg.
If you have any suggestions or feedback around the process of registering for swimming lessons in Vancouver, be sure to let the Vancouver Park Board know. They really do want to make it as smooth and easy as possible for everyone. So share your ideas, and help make things better. In the meantime good luck, and happy registering!
Amber Strocel
Amber Strocel is a writer, aspiring math teacher, suburbanite, wife and mom of two. She believes in the power of the Internet to connect people, and she believes that numbers are the poetry of the universe. You can often find her knitting, sewing, volunteering, working in her garden, and sneaking chocolate when no one's looking. She blogs at Strocel.com and shares her photos on Instagram as @AmberStrocel.