Planning your family picnic in Vancouver: 5 things you need to know
Is there any better way to celebrate summer than with a picnic in Vancouver? We don't think so. Rounding up the kids, and maybe some other friends and family, for a day of outdoor food and fun is one of the best parts of warmer weather. If you'd like to dine al fresco in a local park this year, here are five things you need to know before you pack your picnic basket.
Five Things to Know When Planning Your Picnic in Vancouver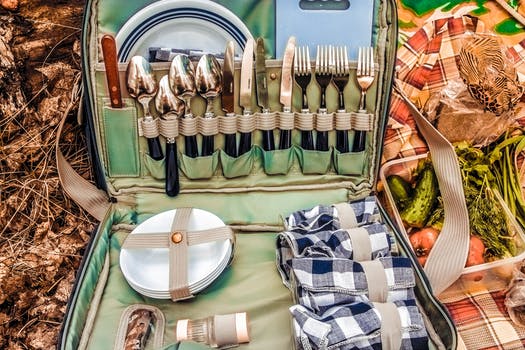 1. Permit – Yay or Nay?
If you're planning a picnic in a Vancouver park you don't need a permit unless your group is bigger than 50 people (or bigger than 25 for at Maple Grove Park) or you want to use one of the city's designated picnic locations. You also need a permit if you'll be having your picnic catered. The city allows you to bring a barbecue, blankets, lawn chairs and a small table when you grab a spot in a local park for a permit-free picnic in Vancouver. Or, feel free to use one of the many picnic tables in a local park. If you want or need a permit, you'll need to book either a day or evening time slot and go through the registration process. Find out more about how that works on the city's Picnics in Vancouver page.
2. Bring Your Own (Water) Bottle
Hydration is important, just like your mom always told you, so make sure you bring lots of water. Juice and pop are always fun, too … but that's as fun as your picnic in Vancouver can get. No alcohol is allowed in any Vancouver parks at any time.
3. Listen to the Music
Do you want to step up your get-together with some tunes? You're allowed to play a small radio or CD player at a low volume in Vancouver parks. No amplification is allowed, though, out of respect for the other people enjoying the park.
4. Seeking Shelter
Want to stay dry, or get out of the sun? You're allowed to bring tents or canopies measuring 10 feet by 10 feet or smaller. A picnic in Vancouver doesn't necessarily have to mean being exposed to the elements, which is a good thing if you've planned your event in advance and the weather doesn't cooperate.
5. Where to Picnic in Vancouver
The biggest question of all just may be just where to hold your picnic in Vancouver. We live in a spectacular city, and you deserve a spectacular picnic. >> Five perfect picnic spots
Do you have any tips for the perfect picnic in Vancouver? Please share!
Amber Strocel
Amber Strocel is a writer, aspiring math teacher, suburbanite, wife and mom of two. She believes in the power of the Internet to connect people, and she believes that numbers are the poetry of the universe. You can often find her knitting, sewing, volunteering, working in her garden, and sneaking chocolate when no one's looking. She blogs at Strocel.com and shares her photos on Instagram as @AmberStrocel.