VM Picks: Summer Bucket List 2018, a Q&A with the BC Lions Football Club
Looking for some in-town summer fun for the fam? Head to a BC Lions game with the kids. The Lions have introduced a brand new kids entrance with inflatables and all kinds of friendly fun. Tickets are only $10 for  12 and unders, and as always, kids are encouraged to cheer (AKA yell and shout) and be excited. We wanted to find out more so we chatted with Terri Breker the Director of Marketing for the BC Lions Football Club.
>> Check out the full VM Picks Summer Bucket List!
VM Picks: Summer Bucket List Q&A with the BC Lions Football Club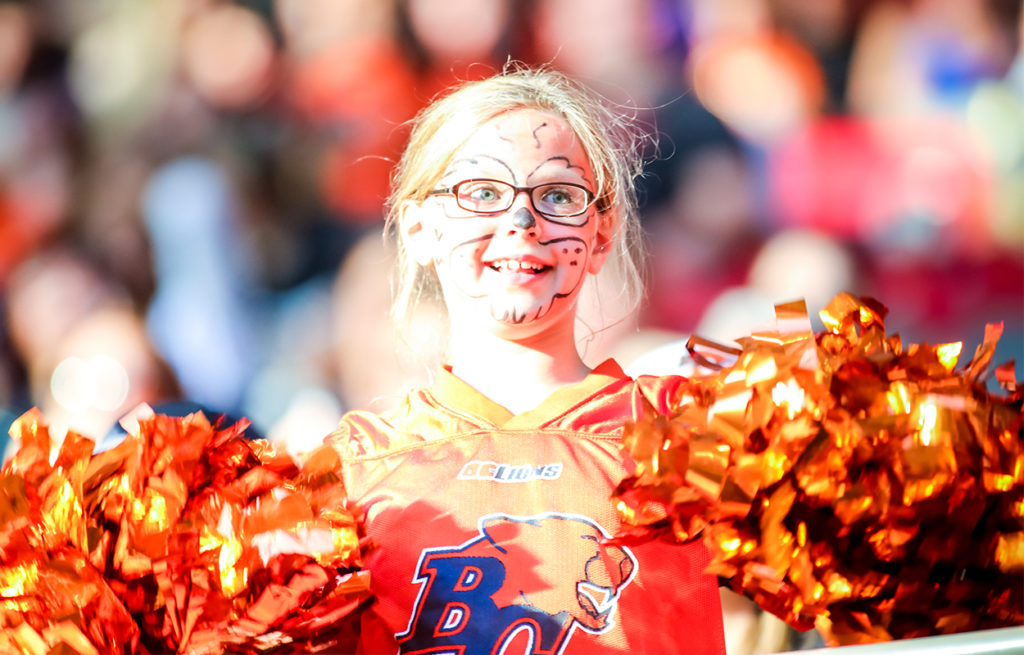 Give us a brief description of what you're all about
The BC Lions Football Club is Vancouver's most successful professional sports organization with six Grey Cup championships: 1964, 1985, 1994, 2000, 2006 and 2011. Drawing on pride, decades of tradition, passion and a spirit of excellence, the BC Lions Football Club seeks to reach lives within our community in a positive way and is dedicated to serving partners, sponsors and fans. The 2018 season marks our 65th within the Canadian Football League, and we are putting a tremendous emphasis on family and fun at our home games this year with a commitment to playing an exciting brand of football! The fun starts with a pre season game on Friday, June 8, and then the regular season kicks off on Saturday June 16th vs Montreal! For the complete schedule, visit bclions.com!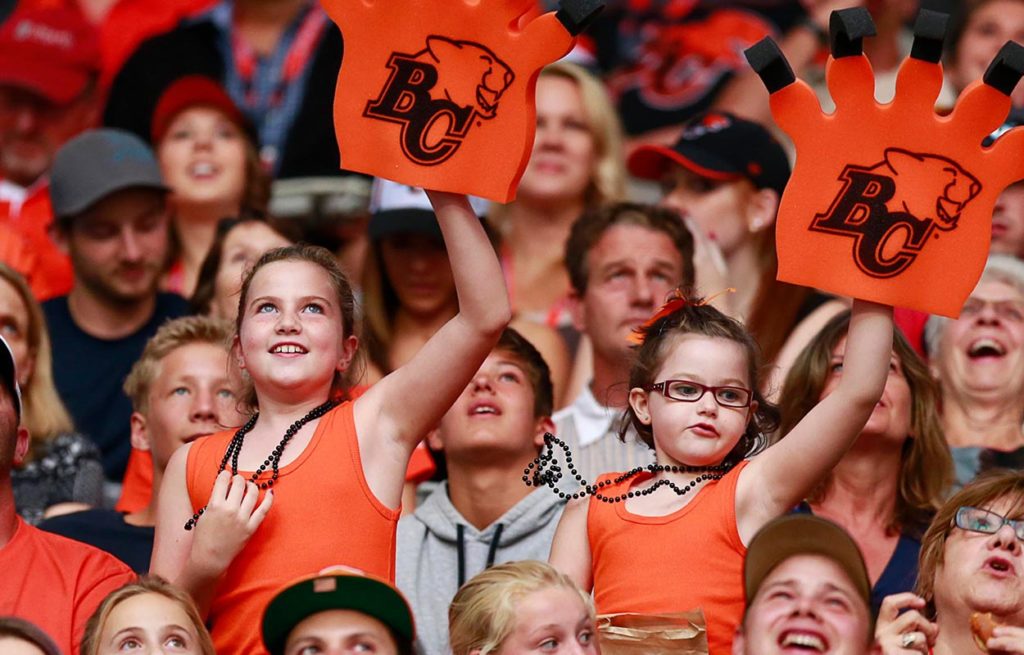 What are three cool things kids can do there?
NEW for 2018, the BC Lions are adding a 'kid friendly' entrance at Gate C, presented by London Drugs. It will feature inflatables, poster making and more. Not only that, kids between the ages of 6 and 12 can join the BC Lions Kids Club, also presented by London Drugs! Kids Club members receive e-newsletters, get invitations to special events, and also receive a cinch bag filled with goodies. Membership is only $10! And, last but not least, all season long parents can get tickets for kids 12 and under at just $10 per game.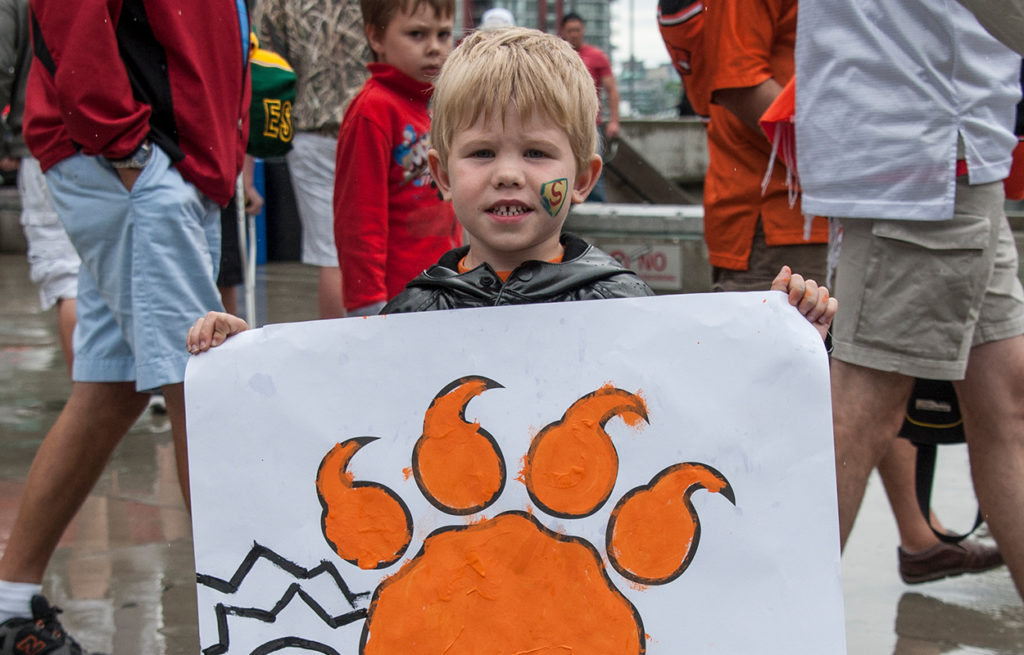 How do you inspire kids to learn new things?
Our organization is very active every off-season placing much emphasis on the development of youth in our Province, making nearly 200 school appearances showcasing our numerous community programs.  In season, we believe football is family, and that kids can learn and grow through teamwork and positive reinforcement. Attending a live sporting event is a great way for kids to learn social skills and thrive in a fun and energetic environment at BC Place!
How should kids prepare for their time there?
BC Lions fans are encouraged to wear orange and bring an enthusiastic attitude to all home games! This year, kids are encouraged to enter BC Place on Game Day at Gate C and soak in this fun, interactive pre-game area to get in the spirit of the game to cheer their Leos on to victory!
What do kids say is their favourite thing to do there?
Be energetic and cheer loud for their favourite players!
This post is sponsored by The BC Lions Football Club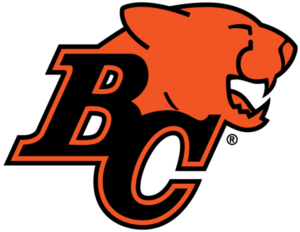 The BC Lions Football Club is on an exciting journey to compete for the Grey Cup in 2018, celebrating its 65th season of football in the CFL! Fan favourite players such as quarterback Jonathon Jennings and all-star linebacker Solomon Elimimian are back for a great year, and the Lions are going to compete for football supremacy! It's all about exciting football and affordable family fun this season! In partnership with London Drugs, the Lions are thrilled to be able to offer single-game tickets for kids 12 and under at just $10 in the Touchdown Endzone and Touchdown Corner seating categories! www.bclions.com
Harriet Fancott
Harriet Fancott is the Editor and Social Media Manager for Vancouver Mom. She has over 20 years experience in the arts, tech and mom-based blogging arenas. She lives in East Vancouver with her husband and son where they enjoy exploring all that Vancouver has to offer from festivals and events to playgrounds and beaches to sushi and ice cream (although not together).