Instagram Challenge: Play Along and Get in the Shot
At the beginning of February we launched our Instagram challenge. The idea is simple: moms need more photos of themselves with their little ones. If you're usually the photographer, and you don't particularly love the way you look in photos, you're not alone. But when your kids are all grown up, you'll wish you had more photos together showing the small, everyday moments of life. To make that happen, we've teamed up with Jenn Di Spirito Photography for the #mamaintheshot Instagram challenge.
Instagram Challenge
Every two weeks, we have a new theme. So far we've featured In the Kitchen and Show the Love. This time around, we're inviting you to have some fun with your kids, so our theme is Playtime. We want you to post photos of yourself playing with your kids to Instagram, and tag them with #mamaintheshot. You may enter more than once, if you get more than one playful photo. At the end of the two weeks, we'll choose one winner. The winner will receive a $100 gift certificate from Jenn Di Spirito Photography. After three months, at the end of the Instagram challenge, a winner will be randomly selected to receive a free photo session.
How to Participate
Here's how to participate in the Instagram challenge:
[unordered_list style="bullet"]
Follow vancouver_mom and jenndispirito on Instagram.
Every other Friday, look for an update from both of us filling you in on the new theme.
Snap as many photos with you and your kids as you like, keeping the Show the Love theme in mind. Tag them with #mamaintheshot by 11:59pm on March 14, 2013.
[/unordered_list]
Note: you must live in, or be able to travel to, the Vancouver area in order to claim your prize.
The Little Moments
The small moments are so important. They are the stuff of real life with kids. We hope that this challenge will encourage you to take more photos of these little moments with your children, and that you'll be able to look back on the memories they hold fondly. Seize the moment, and capture them!
Sponsored by Jenn Di Spirito Photography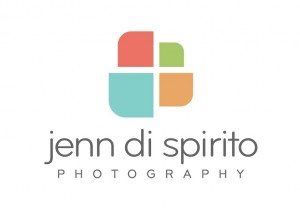 Jenn Di Spirito believes every mama needs a beautiful portrait with her little ones.
"Over the past 5 years, my approach has evolved into an experience that pampers mothers, celebrates their role in the family, helps them go into their photography session feeling confident and beautiful and, of course, gives them beautiful wall art as a result – both of their littles and together as a family."
At Jenn Di Spirito Photography, your session is about more than capturing a moment – it's a celebration of who you are today.
Mamas in the Shot
[instapress tag="mamaintheshot" piccount="18″ size="100″ effect="0″]
Amber Strocel
Amber Strocel is a writer, aspiring math teacher, suburbanite, wife and mom of two. She believes in the power of the Internet to connect people, and she believes that numbers are the poetry of the universe. You can often find her knitting, sewing, volunteering, working in her garden, and sneaking chocolate when no one's looking. She blogs at Strocel.com and shares her photos on Instagram as @AmberStrocel.