Thule's First Canadian Store Is Now Open At Park Royal
Photo credit: 2Loops
Have you heard? Canada's first-ever Thule store is now open at Park Royal Mall in West Vancouver. If you're new to the Thule Brand, they offer a wide range of products for families to enjoy outdoor adventures together, no matter the age or stage of your child. 
Some of Thule's most popular products include: 
City and jogging strollers;
Bike trailers and bike seats, and both;
Bike and cargo car racks. 
Whether your family loves to bike, cross country ski, camp, or run together, there's something for everyone at Thule Park Royal. 
City And Jogging Strollers For Your Favourite West Coast Trails.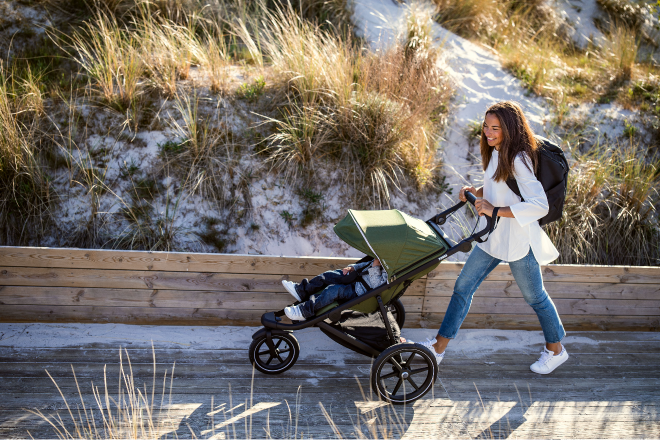 So, if you love strolling down Robson, walking around the Seawall or hitting up the North Shore's many mountain trails, you'll love Thule's range of city and jogging strollers.
As you know, finding the right stroller is a lot like finding the best car for your family. And, it makes sense to find a stroller that adapts as your baby grows. Thule's strollers can be fitted with a bassinet or car seat. So, they'll see you through the early days of frequent doctor visits to the stage of toddler walks (where the stroller is only on hand to avoid a meltdown on the way home).
Bike Trailers For Every Outdoor Adventure 
With Thule's multi-sport trailers, you and your kids can share in your passion for jogging, biking, cross country skiing—or all 3. We highly recommend the Thule Chariot Sport. It allows you to switch easily between activities and is comfortable, safe and cozy.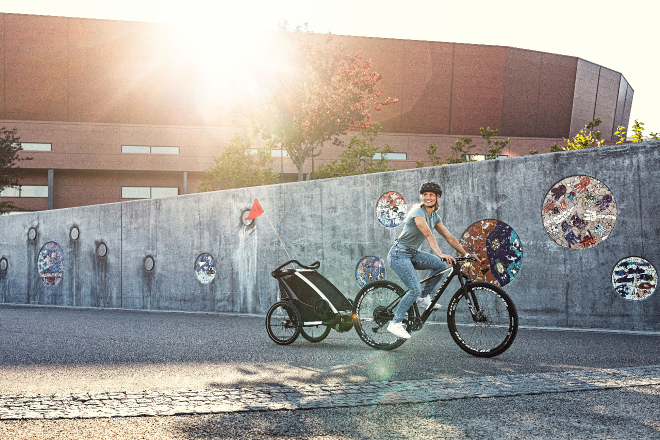 Front and Rear Child Bike Seats
Additionally, Thule has a range of front and rear child bike seats. They accommodate daily commuting and long trail riding adventures. Their bike seats are easy to use, and most importantly, they're safe. Thule's range of five-point harness bike seats are designed for kids nine months to six years and come in some pretty fun colours.
Bike Racks For Every Occassion
Finally, if you're going on a family trip or adventure with bikes in tow, you'll be blown away by Thule's bike racks. Explore their wide range of options, like their hitch-mounted bike racks —which swing out for easy access to your trunk. Or, their easy-to-use platform racks that grab onto your bike's wheels for simple loading and unloading.
Lastly, no matter your next adventure, there's something for everyone at Thule. So, explore their many products or speak to a Thule specialist at their new Park Royal Location. 
And, don't forget to follow them on Instagram to get inspired for your next outdoor family adventure.

This post is sponsored by Thule
Thule offers a wide range of premium products for active families. Their products allow you to safely, easily bring what you care about most along in style. Thule designs and manufactures sport and cargo carriers, backpacks and child-related products such as baby joggers, child bike seats and bike trailers.
Vancouver Mom
Would you like to write for us? We welcome well-written guest submissions with a local interest slant. Share your tips, review local businesses and highlight hot trends for Vancouver moms. Get all the info on our Contributor Page!