Four ways to get your kids outside to play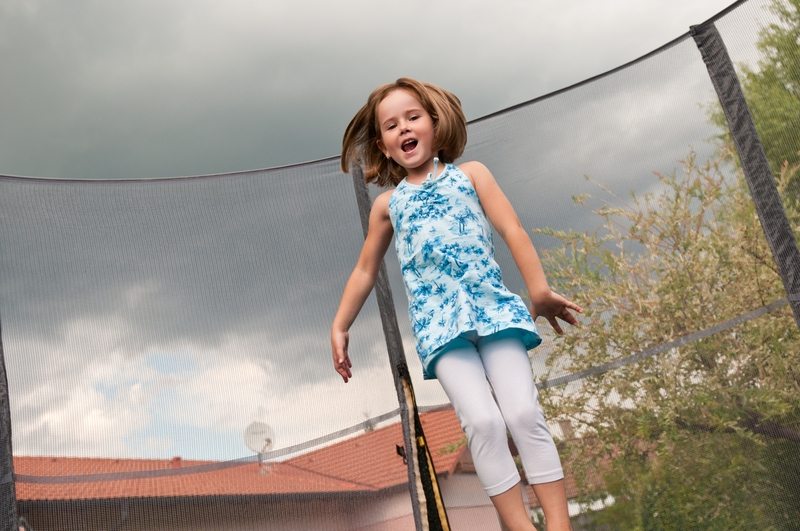 Now that it's properly spring outside, it's time to fire the kids outside to play. If they need a little convincing, try suggesting one of these activities to get them reacquainted with the big blue room.
Treasure hunts, scavenger hunts, photo hunts
Make a list of easy to find things that kids can either collect or photograph. Arm them with a muffin tin, bucket, or just a camera and let them explore. Dandelion flowers, fallen leaves, pine cones, sticks, even a cool looking rock make a good starter list. Paint a few stones and hide them around the garden for a treasure hunt. The great thing about photo hunts is it doesn't involve additions to the stick collection coming back into the house.
Planting a garden
This doesn't need to be a full-scale landscaping mission, even a little corner of an existing garden can be given over to child-led planting. We've had great success with quick growing vegetables like lettuces and snap peas. If you want to do something a bit bigger, make a pyramid with bamboo poles, wrap with twine, leaving one section open, and plant the snap peas around the bottom. In no time you'll have a little green house to hide in, complete with snacks built into the walls.
Collecting natural craft supplies
There are endless twig, pine cone, and leaf crafts on Pinterest. Pick a couple to try, and send the kids out to collect up the supplies. Try making leaf rubbings with smaller kids, yarn-wrapped stick crafts with older kids, and peanut butter and seed bird feeders with pine cones for kids keen on animals.

Cloud watching
This seems like a total non-starter, but my son who is a wriggler of the first order and wouldn't sit still for any toddler class ever would lie down on the grass and look at clouds with me for ages. He would even suggest it unprompted! So find a nice stretch of grass, or a really tall tree, and peer up at clouds or branches. It's amazing what will pop out of their mouths when they have your attention for a minute.

This post is sponsored by Springfree Trampoline. Fifteen years. That's how long it took Dr. Keith Alexander to invent the world's safest trampoline. Through research and development, he reengineered its design to eliminate the impact points that are the cause of most trampoline injuries. His dedication and our belief that children deserve safe backyard play fuels our commitment to education and our passion for innovation and quality. Today, more than 20 years after the Springfree journey began, our mission remains the same. It is, quite simply, to change the definition of trampoline.
Erin McGann
Erin McGann is the former Managing Editor for Vancouver Mom and Toronto Mom Now. She drinks just a bit too much coffee, is a bit obsessed about sourcing local food, plays the cello moderately well, spends too much time on Twitter, keeps honeybees on a rooftop, and has a thing for single-malt whisky. Erin is working on a novel set in turn-of-the-century Vancouver, which her husband, son and dog have to hear about all the time, and also blogs at Erin at Large.