Five Tips for a Great Birthday Party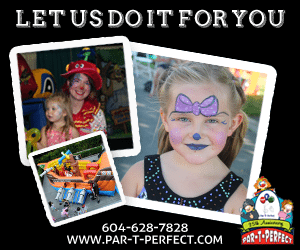 Planning a great birthday party isn't easy, especially if your budget is tight and you're not exactly Martha Stewart. Celebrating your six-year-old can feel like a task of monumental proportions. You want the day to be fun and memorable for your child. And you want it to be easy and affordable for you. So how do you pull that off without breaking a sweat? We have five birthday party planning tips to share with you as moms who have been there and done that.
Five Tips for a Great Birthday Party
1. Choose the Location Wisely
The time of year is going to impact where you hold your child's birthday party. If you have a February baby, you're pretty much limited to indoor venues. If your little one's birthday is in August, heading outside may be an option, with a back-up plan in case of rain. Holding a party at home may sound intimidating, but many moms find it easier. Robin LeBlevec of Par-T-Perfect says, "I can prepare all the food, decorations, etc. the night before, and wake up fresh and ready to host a party." Plus, the price is right. If you're in a condo, an amenity room can work well. If you don't have access to one, maybe one of your friends does. Community centres, parks, school gyms and church halls are also affordable options. If you go outside your home, you may have a party leader to handle the heavy lifting, and your living room won't get trashed. If you go this route, be sure that you understand exactly what your costs and responsibilities are. Prices vary, as do the number of kids that can be accommodated, the rules about decorations, what food (if any) is provided, and the schedule of events. Be clear on all the fine print, and avoid any unpleasant surprises on the big day.
2. Keep the Food Simple
A party isn't a party without good food, and a birthday party is no different. If you want to save money on food, schedule the party so that it doesn't fall at a regular mealtime – the middle of the afternoon is a popular choice. For kids, keep it simple. They're not looking for exotic cheeses and a fully-stocked bar – cheese pizza and orange juice are probably more their speed. And while it's great to offer healthier snack choices, most little ones will eat more chips, crackers and cake than broccoli. Set down tablecloths, or serve the meal on a blanket on the floor or ground, and then when the food is done you can roll the whole thing up and toss it in the trash (or laundry, if you opt for reusables). Make sure that you have extra dishes, cups and cutlery, and be prepared to deal with spills so that you're not scrambling when someone's plate goes flying. And consider having a quiet activity like colouring or puzzles to keep the fast eaters occupied, while the nibblers work on their food.
3. Entertaining the Masses
If you get a bunch of kids together, they'll pretty much entertain themselves. Of course, there's the question of how they entertain themselves. If you don't want to let a dozen four-year-olds run roughshod over your home, you'll want to have some activities and entertainment planned. Again, keeping it simple is best. If holding the party outside is an option, a local playground or spray park is a free way to keep the kids happy and active. Bouncy castles are always a hit, and many party companies will handle all the set-up and take-down for you. Classic party activities like pin the tail on the donkey, pass the parcel, and face painting are always a hit, indoors or out. Keeping a few easy activities or games in your back pocket in case the day lags is a good idea. And remember that a good portion of the party will be taken up by eating, serving cake and opening gifts.
4. Decorations and Loot
Fabulous decorations are a birthday party plus, but not a birthday party necessity. Once again, simpler is better. Some balloons and streamers, and plates and cups with their favourite cartoon characters, will be every bit as impressive to the five-year-old crowd as elaborate floral centrepieces and ice sculptures. In this area, the dollar store is your friend. If you don't want to buy a bunch of plastic, consider buying a cloth "Happy Birthday" banner. It's an investment, but you can reuse it for years, for every member of your family. Second-hand sheets in pretty patterns make great reusable tablecloths and they're really cheap. Keeping the goodie bags simple is also a great way to save money, and the parents of your guests will thank you for not sending their kids home with too much sugar or too many little toys to clutter up their own homes. Some parents have the party attendees do a craft or activity like decorating a fairy wand or icing a cookie, which they bring home as their party favour, killing two birds with one stone.
5. Get Help
The biggest thing you can do to keep your birthday party running smoothly is get help. Whether you're calling on friends and family, or hiring an entertainer to keep the kids happy and occupied, the more hands on deck the better. If you're trying to pass out the cake, top up the juice, run the activities and provide general supervision all at the same time, you're going to feel frazzled and the kids will pick up on it. So call in a favour, pay for a party leader at a rec centre, or get someone to make balloon animals while you focus on the parts of the birthday party that you excel at. After all, it may be your child's birthday, but it's a pretty big day for you, too. You deserve to enjoy it!
What are your tips for a great birthday party?
This article was sponsored by Par-T-Perfect. For 25 years Par-T-Perfect has been delighting kids and entertaining adults through extraordinary parties, creative themes, and professional staff who are dedicated to making lasting memories. Block Party? Summer BBQ? Birthday Party? Corporate Event? Call us for all your party needs, inflatables for indoors and out, theme parties (Survivor, Pirates, Western, Princess Dress Up, SPA-tacular, Bear Stuffing) and many more… Christmas parties (Santa & his elves)… any occasion, all year long. No private, corporate, or community event is too big or too small. Let Us Do It For You!
Amber Strocel
Amber Strocel is a writer, aspiring math teacher, suburbanite, wife and mom of two. She believes in the power of the Internet to connect people, and she believes that numbers are the poetry of the universe. You can often find her knitting, sewing, volunteering, working in her garden, and sneaking chocolate when no one's looking. She blogs at Strocel.com and shares her photos on Instagram as @AmberStrocel.