ArtStarts: What to do in Vancouver This Weekend
We've written a few times now about ArtStarts, and their free monthly workshops. They're 45 minutes of creative fun, allowing your kids to get up close and personal with some great local artists. They have proven so popular, in fact, that they happen four times: twice in downtown Vancouver on Saturday and twice in New Westminster on Sunday. This month kids can enjoy free painting workshops with artist Sandi Henrich.
ArtStarts Presents: Painting Magnificent Coastal Forests
Be inspired by the forests that surround us and Emily Carr's Post-Impressionistic forest paintings. Draw on that inspiration and have fun creating your own landscape painting with artist Sandi Henrich. Learn how Emily Carr developed a unique artistic style to express her love of BC's trees and forests. Carr said the forests "teem with life, growth and expansion and are a refuge for myriads of living things." Explore the concepts of foreground, middle-ground and background in your art while using oil pastels and paints. You'll build up a layered composition that expresses how you feel about the forest landscape.
ArtsStarts workshops are ideal for kids aged six to twelve, but everyone is welcome. No pre-registration is necessary, so just drop by. The workshops are happening at the ArtStarts Gallery at 808 Richards Street in Vancouver at 11:00am and 1:00pm on Saturday, October 25, 2014. They're happening again at River Market at Westminster Quay at 11:00am and 1:00pm on Sunday, October 26, 2014. For more information visit artstarts.com/weekend.
An Exhibition of Young People's Art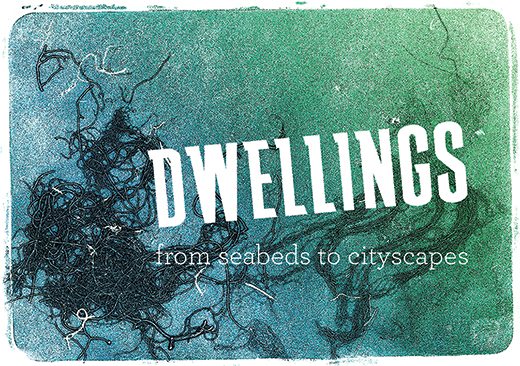 If you have an art-lover on your hands, you'll also want to take note of another event happening at ArtStarts this week. They're celebrating the opening of their new exhibition Dwellings: From Seabeds to Cityscapes on Friday, October 24, 2014 from 3:00-5:00pm at the ArtStarts Gallery at 808 Richards Street in Vancouver. You can meet artists, educators and students that were part of some of the projects featured in this exhibition, as well as help create a collaborative art installation and sample some treats. It's free, but you need to RSVP online at dwellings.eventbrite.ca.
Dwellings is an exhibition of young people's art that explores how where we live — and how we inhabit that space — shapes our experiences, our culture, and even who we are. Explore the many ways students across BC have reflected on their immediate surroundings and examined the concept of dwelling in both the human and natural worlds. Investigate how creatures in different habitats interact with the spaces they inhabit, envision the human body as a dwelling space, imagine habitations for people in the future, and delve into many other creative contemplations on where we dwell. Learn more about the ArtStarts Gallery and Dwellings at artstarts.com/gallery.
Amber Strocel
Amber Strocel is a writer, aspiring math teacher, suburbanite, wife and mom of two. She believes in the power of the Internet to connect people, and she believes that numbers are the poetry of the universe. You can often find her knitting, sewing, volunteering, working in her garden, and sneaking chocolate when no one's looking. She blogs at Strocel.com and shares her photos on Instagram as @AmberStrocel.