Free weekend fests and fun for Metro Vancouver families July 27 & 28 2019
Check out these five family and kid friendly events taking place around town this weekend in Metro Vancouver. There's music and dance, food, arts and cultural activities. Most events are free so there's really no reason not to get out and have some summer fun in the city.
Free weekend events for Vancouver families
Fort Langley Jazz & Arts Festival *Free*
Saturday, Sunday, July 27, 28 2019, Fort Langley
Think jazz is just for the old folks? Well the Fort Langley Jazz Fest takes kids seriously! Their Kidz Zone features free and fun music-themed art activities, workshops and entertainment from Ginger and Snap, Penny Pom Pom (pictured), the famed Langley Ukulele Ensemble, and veteran Milton Randall brings his African drumming circle as well.
>> Fort Langley Jazz & Arts Festival
Richmond Maritime Festival *Free*
Saturday, Sunday, July 27, 28 2019, Richmond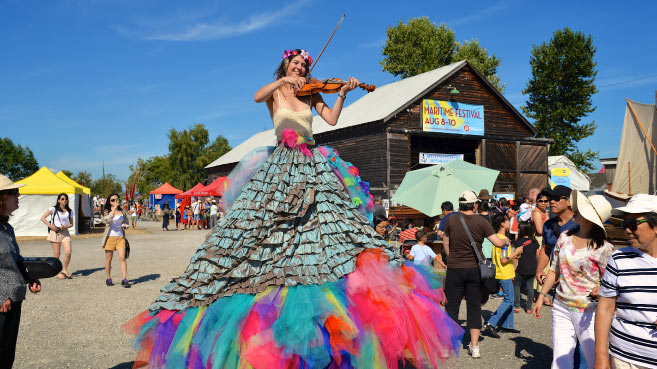 Over two days, land lubbers and sea-goers of all ages can discover local lore, visit beautiful wooden boats, create works of art, bring your picnic blanket and enjoy the tasty treats. Take in music, painters, potters, roving performers, puppets, story tellers and much more!
Caribbean Days Festival  *Free*
Saturday, Sunday, July 27, 28 2019, North Vancouver
Check out Saturday's colourful parade at Waterfront Park then take in the music fest featuring Reggae, Calypso, Latin music as well as dancing. Kids will enjoy the family zone for face painting, a children's playground and other activities. PS: Be sure to tuck into some spicy Caribbean food and an ice-cold drink in the hot sun.
Honda Celebration of Light  *Free*
Saturday, July 27 2019, Vancouver
If you're up for an adventure, head downtown for night #1 of the Honda Celebration of Light musical fireworks display, presented by India. Go early for the The Park Stage at Second Beach in Stanley Park, a free all-ages area featuring live music, food trucks and Family Zone. Alternatively, try Vanier Park for a less crowded (but still busy) location.
Water gun painting day! *Free*
Sunday July 28 2019, Vancouver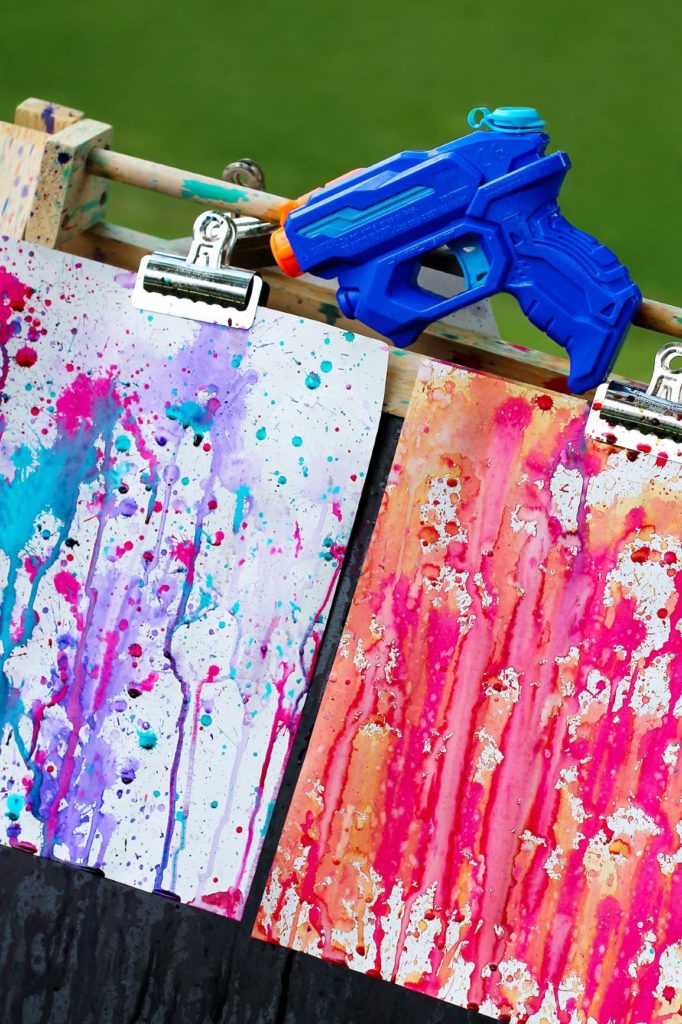 File under odd ball activity of the month, but yes, River Front is hosting a free water gun painting activity for Family Fun Day. Using a classic summer toy, kids can make an original art piece that's just a little bit messy and a whole lot of fun.
>> River District Family Fun Day – Water Gun Painting
Find more weekend events …
Find even more events like Laughing Out Loud with Kellie Haines, Shadows and Strings and Other Things, The Enchanting Theatre of Puppets at the MOA event or Theatre Under the Stars on our VancouverMom Family Events Calendar!
Banner photo credit: The Richmond Maritime Festival
Harriet Fancott
Harriet Fancott is the Editor and Social Media Manager for Vancouver Mom. She has over 20 years experience in the arts, tech and mom-based blogging arenas. She lives in East Vancouver with her husband and son where they enjoy exploring all that Vancouver has to offer from festivals and events to playgrounds and beaches to sushi and ice cream (although not together).