Take an enchanted forest walk in Whistler with Vallea Lumina
For many Vancouver families a popular destination – be it for a daytrip or longer stay – is Whistler. It's relatively close (in terms of number of "Are We There Yets") and always has something fun to offer no matter the season. This year there is something new and enchanting beckoning you the forest at Cougar Mountain.
A visually dazzling experience called Vallea Lumina opened a few weeks ago and has been enthralling visitors ever since. The first of it's kind in Western Canada, this multimedia night walk follows a 1.5km trail through the mountain's old-growth forest where, through cryptic radio messages and lingering visual markers, visitors are told the story of two long-ago hikers that once walked the same trail.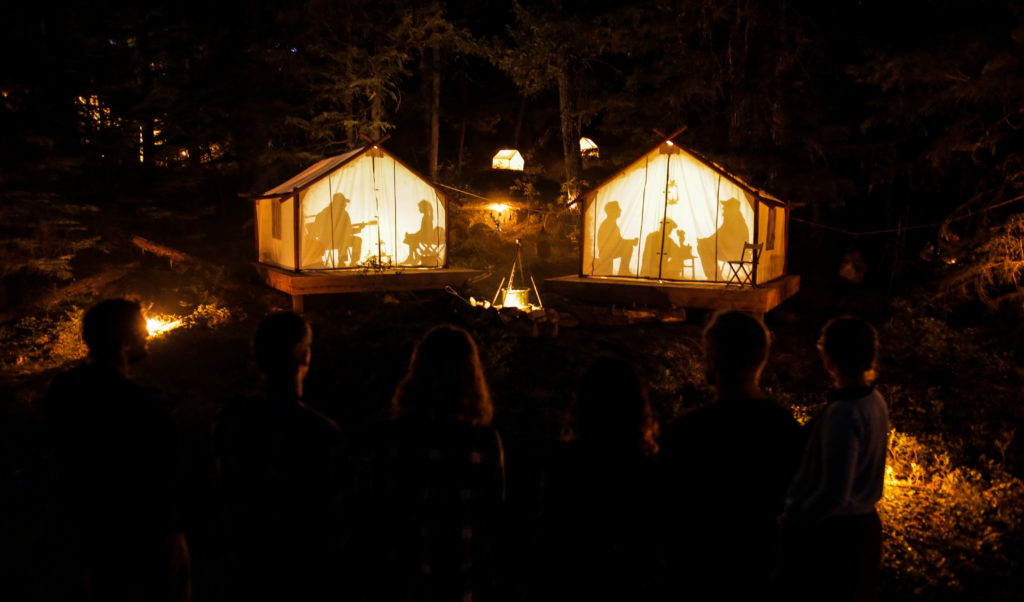 The fact that Vallea Lumina was inspired by the local culture and the natural beauty of its location is never lost on you as you enjoy the combination of lights, videos, soundscapes and scenography. Older kids for sure will enjoy following the clues left by the hikers to take you to the end of the trail. Along the way you encounter several moments that will truly take your breath away.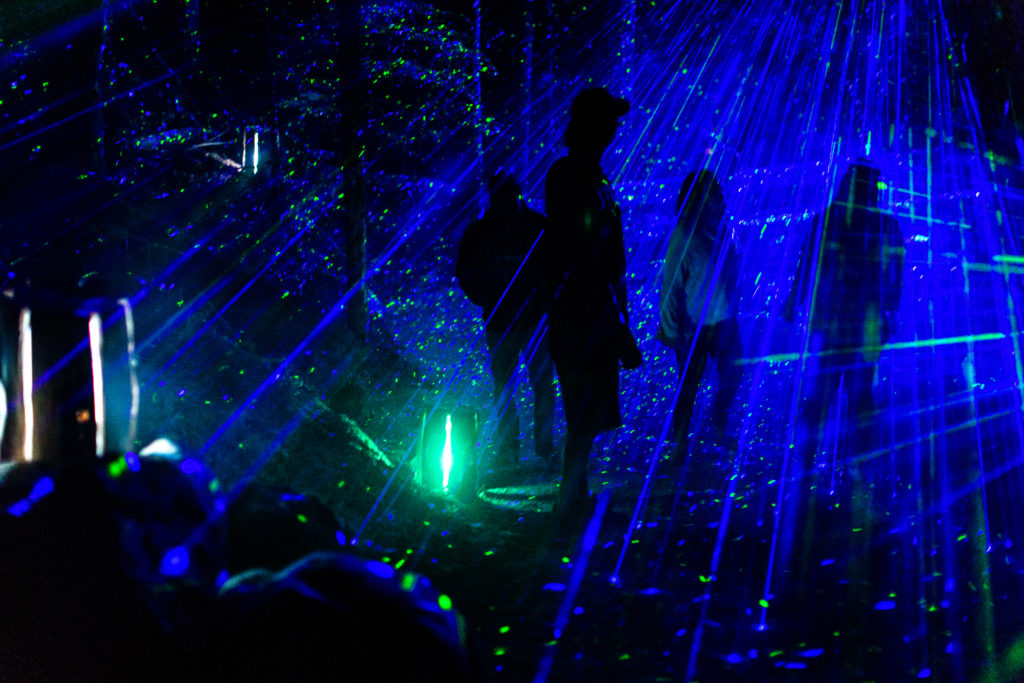 Note – this attraction is not stroller friendly and there are some steep areas with stairs that younger children may have difficulty with. Be prepared to have to pick up your little ones a few times through the walk and strap your babies into a carrier.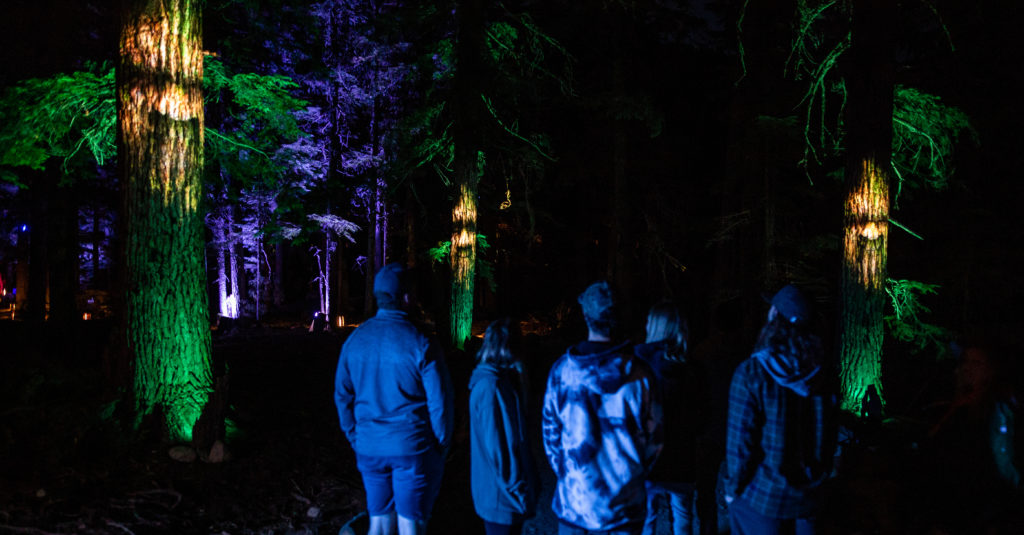 Vallea Lumina runs daily until October 15. The experience begins at sundown and takes place every 20 minutes (exact times vary depending on time of year). The trail takes approximately 60 minutes to complete, and a complimentary shuttle service is provided to transport visitors between Whistler Village and Cougar Mountain.
Tickets are $29 for adults (16+), $24 for youth (6 to 15 years) and children 5 years and under receive free admission.
For more information or to book, visit vallealumina.com.
>> Check out our list of Six family friendly summer activities in Whistler
Kelly Duran
Kelly is the Managing Editor for VancouverMom and Director of Corporate Development for Crisp Media. She can't function without her morning coffee and hates making school lunches - especially when she forgets its hot lunch day. When not out enjoying the city with her husband and two daughters she can be found on her laptop at a cafe working on her novel.