Calling PAW PATROL fans! Marshall & Chase are coming to Tsawwassen Mills March 21 & 22!
Stop the presses! Preschooler favourites Paw Patrol's Marshall & Chase are coming to Tsawwassen Mills over Spring Break on March 21st and 22nd. I know a few little people whose heads might pop off at the prospect of meeting their favourite problem-solving pups up close and personal.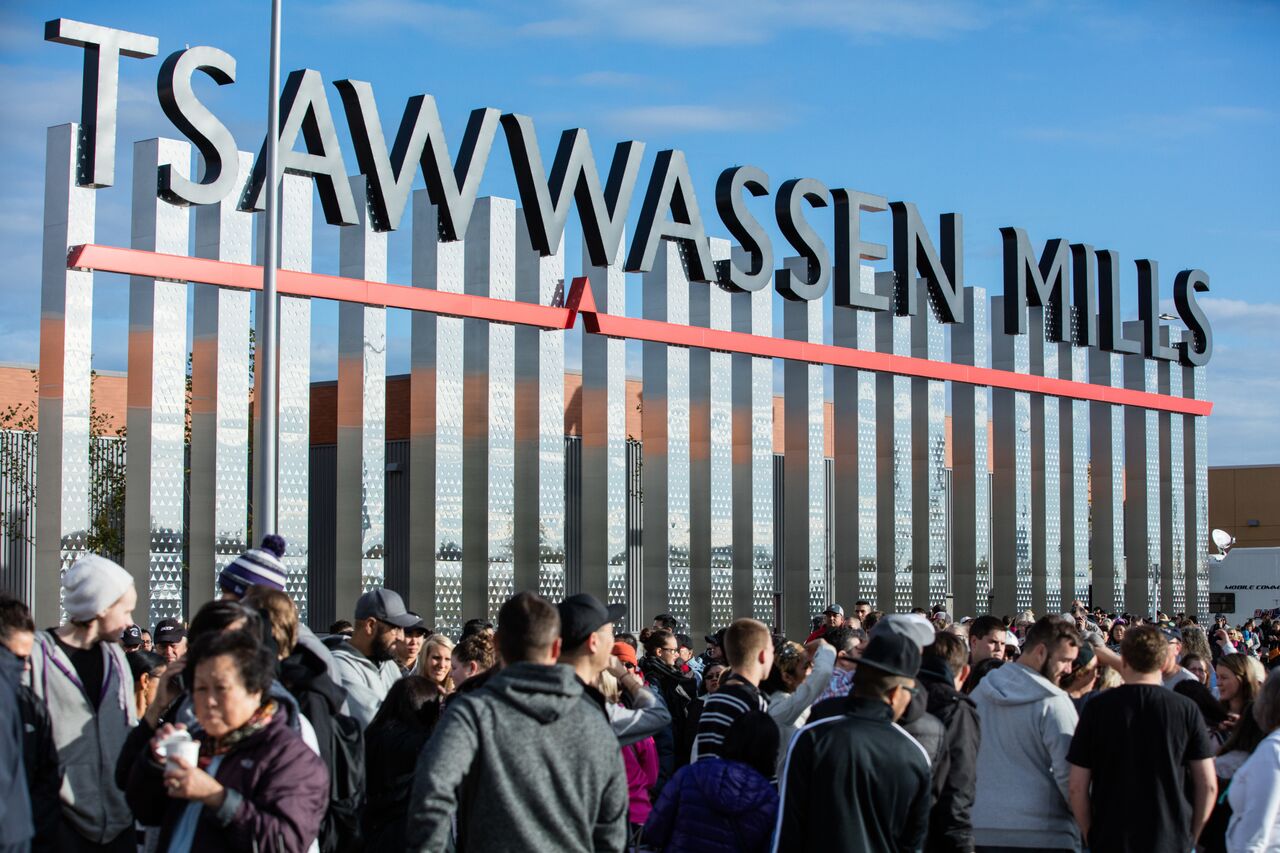 Tsawwassen's amazing and family-friendly super mall will have two free Meet and Greet sessions with the clever canines in the Promo Court at Entry 3 daily on March 21st and 22nd:
11:00 am – 2:00 pm
4:00 pm – 7:00 pm
Plus, there'll also be face painting, balloon artists, and kids can make their own badges to be a part of the Paw Patrol team.
Plus, Simone Grewal from Zed 95.3 FM will be on-site at the March 21st morning session to say hello as well.
Tsawwassen Mills is Family Friendly!
Kids will enjoy watching – or trying! – the indoor skate park at West 49. You can also check out the themed bowling alley at Bass Pro Shops. Toddlers can climb about in the West Coast-inspired play area found in the Nature neighbourhood. Family amenities include a family washroom (equipped with a toddler-sized toilet) and a nursing room. Be sure to bring a stroller, but even if you forget, you can rent one for $8. Family parking and emergency baby supplies are also available.
>> Read out insider scoop on Tsawassen Mills!
The Parking 411
Parking at Tsawwassen Mills has not been an issue since the Grand Opening weekend. There are nearly 6,000 parking stalls and they will have traffic control personnel on hand all weekend to help with traffic flow and any potential congestion. Insider tip: Arrive quicker by turning left at the 2nd and 3rd turn off Highway 17 to avoid the bottleneck (pass the 52nd street turn-off), and most parking lot exits are on the north side of the centre.
https://www.tsawwassenmills.com
This post is sponsored by Tsawwassen Mills. Located at Highway 17 and 52nd Street on Tsawwassen First Nation Lands, Ivanhoé Cambridge's Tsawwassen Mills include approximately 111,500 m2 (1.2 million ft2) of retail, with 16 anchors, a unique mix of premium fashion brands, factory outlets, restaurants and first to market retailers, as well as a 1,100-seat food court.We know shopping. More than just a mall. Mills malls are designed around all these feelings that come from a great shopping experience. All our efforts revolve around you. 
Harriet Fancott
Harriet Fancott is the Editor and Social Media Manager for Vancouver Mom. She has over 20 years experience in the arts, tech and mom-based blogging arenas. She lives in East Vancouver with her husband and son where they enjoy exploring all that Vancouver has to offer from festivals and events to playgrounds and beaches to sushi and ice cream (although not together).