Tons to do at Britannia Mine Museum's spine-tingling Halloween event
Climb onboard a spooky underground train, meet creepy crawly critters, make potions, and head into a witches lair (if you dare!) and more, all at Britannia Mine Museum (BMM) this coming weekend and next. The enchanting world of science returns to BMM for their 5thannual Spoo-ook-tacular Halloween event.
Enjoy two weekends of family fun – October 20th & 21st and October 27th & 28th – with special event pricing of $15 for visitors 5+ years old.
This haunting event is fun for the whole family and a scary-good opportunity to wear a costume (and yes a photo booth will at the ready to snap a pic of your little ghouls, goblins, fairies and superheroes).
Spooky Halloween activities at the Britannia Mine Museum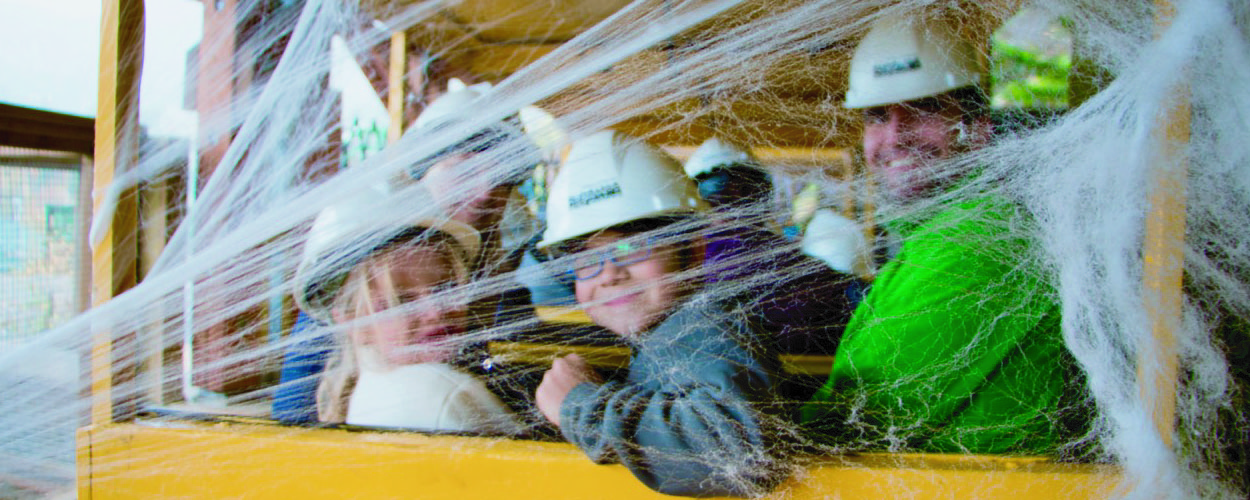 Spooky Underground Train Ride
Creep into the underground aboard our spooky train and enjoy a spine-tingling story! Best suited for ages 5 and over.
Strange Science Show 
All the smoke, fire and fun of last year's show plus a new batch of potions and tricks to wow you. Don't forget to check out the Apothecary after the show to recreate some of the experiments for yourself. 
Critter Emporium
They're back! Aquariums West is returning with its creeping, crawling critters. Are giant cockroaches in your future?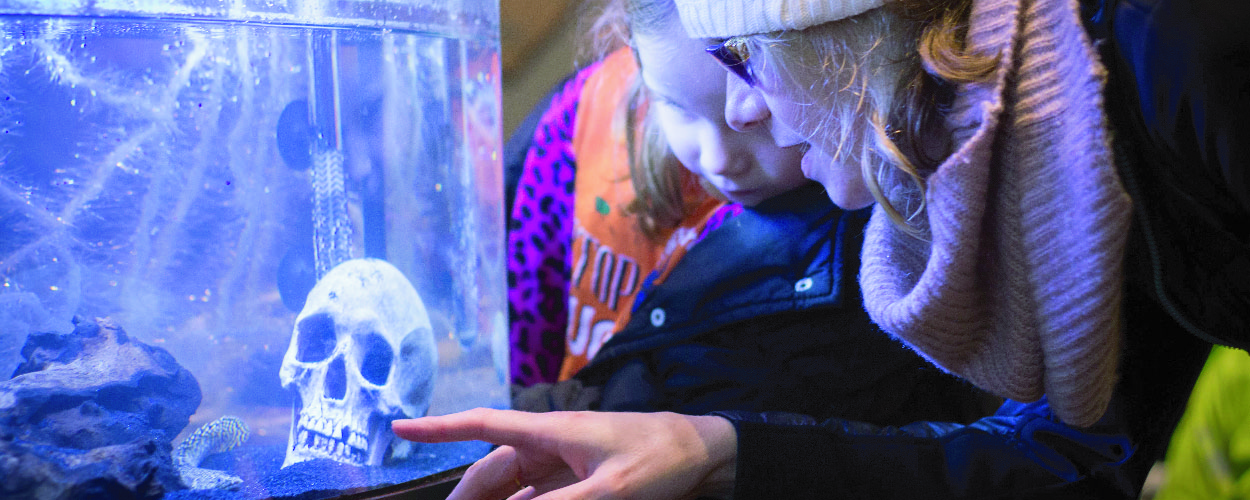 Village Fair 
Come one, come all, step right into our medieval fair! Funhouse mirrors and great Halloween memories are yours to be had. 
Witch's House
Can you believe what you see with your own two eyes? A peek inside the witch's house of illusion could change your point of view. 
Carnival of Curiosities 
We're bringing in some of the Beaty Biodiversity Museum's specimens for visitors to explore, including a skeletal replica of a blue whale fin!
Dress Up and Snap a Pic
Double Shutter Images will be on site with their photo booth. Wear your own costume or choose props from the booth for a free picture! A digital copy will be emailed to your after your visit.
Halloween event details
Date/Time: October 21/22 & 27/28, 2018, from 10 am to 3 pm
Cost: Special event pricing of $15 for visitors 5+ years old*
Address: Britannia Mine Museum 1 Forbes Way Highway 99, BC.
*Admission rates give full access to all Halloween activities, Spooky Train Ride and Museum exhibits. Regular underground guided tours are available for full admission prices.
This post is sponsored by Britannia Mine Museum
Britannia Mine Museum is a National Historic site and this summer's greatest local adventure. Explore the history of the British Commonwealth's largest copper mine, amid the stunning backdrop of Howe Sound. Ride the underground train, pan for gold, or check out their carbon exhibit today!
Harriet Fancott
Harriet Fancott is the Editor and Social Media Manager for Vancouver Mom. She has over 20 years experience in the arts, tech and mom-based blogging arenas. She lives in East Vancouver with her husband and son where they enjoy exploring all that Vancouver has to offer from festivals and events to playgrounds and beaches to sushi and ice cream (although not together).