Kid-Friendly Vancouver: Feed your Imagination with Will Stroet
* Photos of the kid-friendly Vancouver fun courtesy of Images by Bethany (imagesbybethany.com).
As the mom of two preschoolers I'm no stranger to the military-grade torture of having a folksy kids' song stuck in your brain day in and day out.  So, I have to admit I wasn't brimming with excitement at the prospect of spending a child-free evening at the mercy of a children's entertainer. Fortunately it turns out Will Stroet is one of a kind. He has become something of a family-friendly Vancouver institution so as a relative newcomer I was interested to hear what all the fuss was about.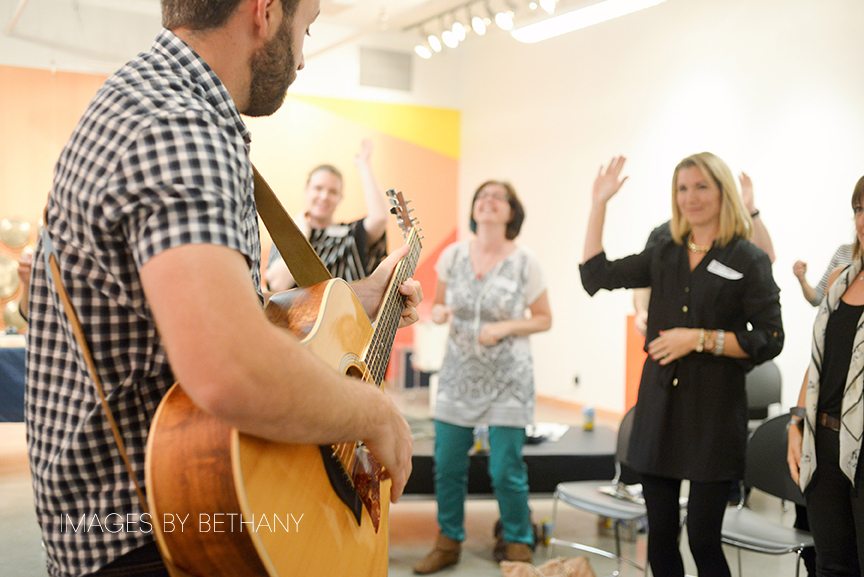 Musical Fun
During the interactive workshop he held to celebrate the release of his new CDs Just imagine (English) and Imagine (French), Will explored the idea of using rhythm and rhyme to help kids learn.  Firstly he used his own lyrics set to well known melodies to transform chores such as doing the dishes, getting ready for bed and taking a pee before getting in the car into fun activities.  Rather alarmingly we were called upon to devise and perform our own for the group and despite my skepticism Will actually managed to make this genuinely fun.  Feeling inspired, when got home I attempted a creation of my own about putting on coats set to the tune of 'Merrily We Roll Along'.  The two year old loved it, the four year old however rolled his eyes, gave me a withering look and said, "Mummy don't be so silly." Perhaps I need to work on my performance style.
Will also used his own songs to introduce the idea that music can be an especially useful and fun way to learn a second language (as an ex French immersion teacher this is one of his specialties) and also how it can enrich kids' knowledge and experiences of things that already interest them.
Kid-Friendly Vancouver Fun that Adults will Enjoy, Too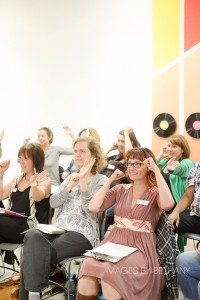 With the aura of a perky Jack Johnson Will Stroet has managed the impressive feat of creating some genuinely entertaining yet educational songs with themes such as eating fruit, hygiene and bicycle safety.  On his new CD he tackles diverse subjects such as rainy days, bullying and swimming in a way that is humourous and engaging for children and parents alike.  My boys' current favourite track is 'Trikers', a catchy song about a gang of triking preschoolers roaming the neighborhood adorned with temporary tattoos and eating fruit snacks.  You'll be singing it for days – but in a good way.
See Also
If you'd like to experience Will's music for yourself there are plenty of opportunities. The Just Imagine and Imagine CDs along with his other releases are available online at www.willmusic.ca.  You can also tune in to Series Two of Will's Jams on CBC Kids on Monday, Wednesday and Friday mornings. For some seriously kid-friendly Vancouver fun check out Will Stroet and the Backyard Band in concert. They'll be performing in Vancouver as St James Hall, 3214 West 10th Avenue on Monday, October 14, 2013 at 10:30am and 1:30pm. The concert benefits Bayview Parent Participation Preschool. Tickets are available online at bayviewfundraiser.eventbrite.ca.
If you're not a Will Stroet fan already have a listen. He's certainly gained two – well, actually, three – new fans in our house.
Will Stroet
willmusic.ca | Twitter | Facebook | YouTube
Jo Ramsay
Jo Ramsay is a producer, director, writer, Brit abroad, mom of two mischievous bundles of fun, a newly converted yoga obsessive and lover of all things comedy. Jo blogs at Titchy Jo and tweets as @JoRamsay1.