Kid-Friendly Vancouver: Car Seat Safety
If you've seen the statistics on car seat safety, you know how alarming they are. Studies show that as many as 80% of car seats are installed incorrectly. This is a big problem, because car accidents are the leading cause of death for kids aged one to 14. The Canadian Pediatric says that a properly installed car seat can reduce the risk of serious injury by 67%, and the risk of fatal injury by 71%. As a mom, we know you want to do everything you can to make sure your kids are as safe and possible. One way to do that is to attend a free, kid-friendly Vancouver car seat workshop.
Kid-Friendly Vancouver Car Seat Safety Workshops
To help keep kids safe here in Vancouver and all across Canada, Chevrolet Canada is launching the national Safe and Sure Child Car Seat Installation Workshop Program. Parents and caregivers can attend these free workshops, where they'll receive expert advice on installing car seats. You don't have to drive a Chevy to participate – you can get hands-on help with any make or model of vehicle. The workshops began at local Chevy dealerships in April 2014, and registration is open now at www.safeandsure.ca.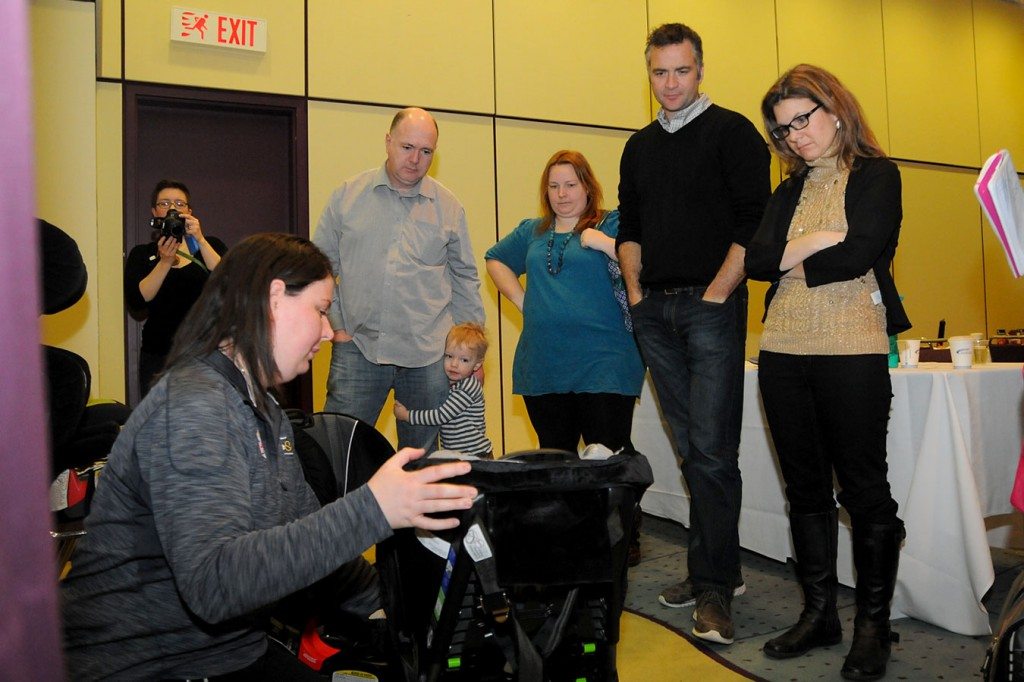 The workshops were piloted during 2012 and 2013. So many expectant parents, parents, grandparents and caregivers responded that Chevrolet will expand the program to Vancouver and Montreal. Natalie Nankil, Public Relations Manager for Chevrolet explains the company's motivation, saying, "Safety has always been a priority for Chevrolet. Knowing that car seat safety has become such a concern, and that parents are looking for know-how and support, Chevrolet decided to help all drivers with the new Safe and Sure program."
To deliver the kid-friendly Vancouver workshops, Chevrolet is partnering with Parachute. The company's President and CEO, Louise Logan, says, "Research shows that a properly installed and used car seat will prevent injuries, and could save your child's life. We encourage you to register for a Chevrolet Safe and Sure Car Seat Installation Workshop, so that you can learn this life-saving skill."
Vancouver Mom
Would you like to write for us? We welcome well-written guest submissions with a local interest slant. Share your tips, review local businesses and highlight hot trends for Vancouver moms. Get all the info on our Contributor Page!