Trending: Hot Chocolate Festival 2016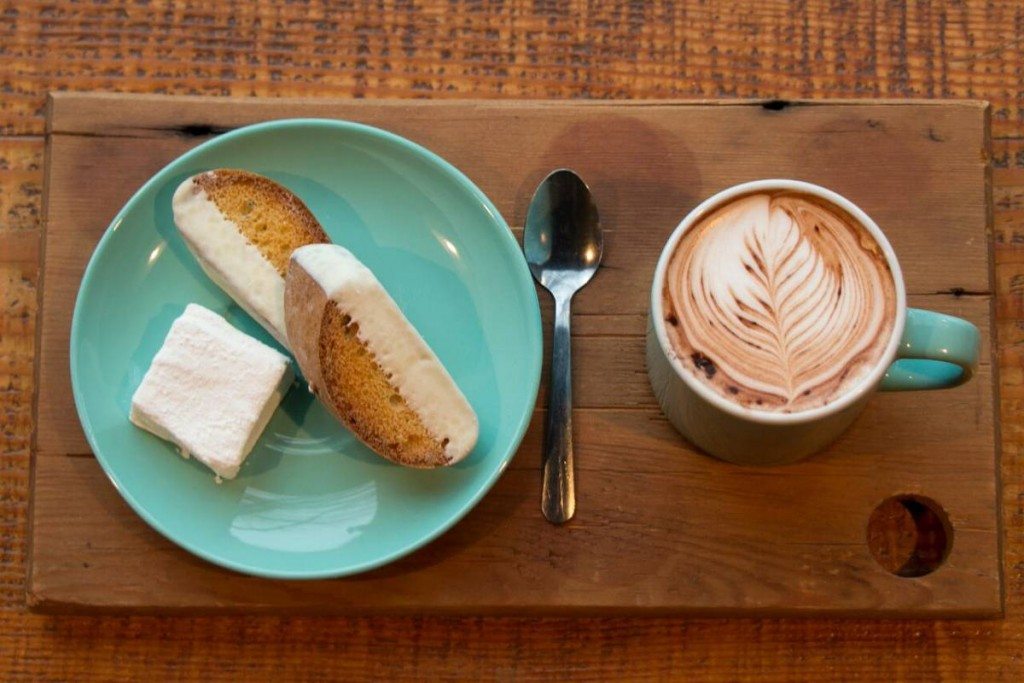 It's my favourite time of the post-Christmas winter: the Hot Chocolate Festival! It's an excuse to visit several bakeries and chocolate shops in one weekend, and it's all fundraising for PHS Community Services Society job training program for women, together with East Van Roasters. The Festival runs from January 16th to February 14th, 2016. Here are the hot choc options we're most looking forward to this year.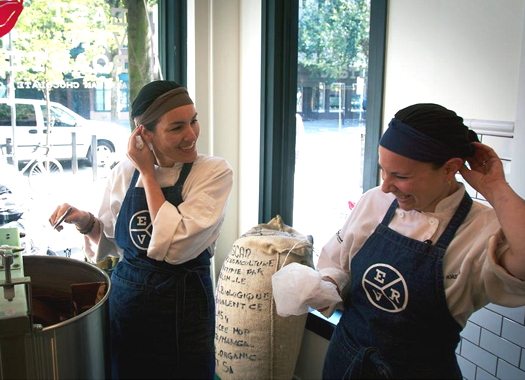 Classic hot chocolates
Gelato masters Bella Gelateria have come up with several hot chocolate options, but I'm looking forward to their 'Before9' served at their Coal Harbour location, a liquid take on the classic After 8 mint. Milk infused with a peppermint mint is combined with Vanauri 63% dark chocolate, and served with a rice crispy bar drizzled with peppermint chocolate. East Van Roasters combines Hives for Humanity Hastings Urban Farm honey and bee pollen with Madagascar single-origin drinking chocolate in 'The Buzzzz'. 

Chocolate and WHAT?
There's always a few that go for something truly out there. Mink Chocolates' 'The Voices in My Head Tell Me This Ain't No BS' pairs butternut squash and dark hot chocolate, with a smoked oyster on the side. Black sesame and white chocolate combines in Koko Monk's 'Lyric and Dagger', served with a lemon lime caramel.
Worth the trip
Temper Chocolate and Pastry in West Van has outdone themselves. Both their Festival offerings involve dropping a ball into steamed milk to make your hot chocolate on the spot. Smoked cherrywood dark hot chocolate with a morello cherry marshmallow? It's like the best black forest cake ever, in a cup. Ultra-kitschy Glenburn Soda & Confectionery have made red velvet cupcakes into hot chocolate – there's even cream cheese whipped cream.
Check the Hot Chocolate Festival schedule for the flavours available at each spot – some are only on certain days!
Find more great places for moms just like you. Download JellyBeen, the social mobile app to find the best places to shop, eat and play with kids.
Image credits: 49th Parallel, East Van Roasters, Thomas Haas/Digital Fluency
Erin McGann
Erin McGann is the former Managing Editor for Vancouver Mom and Toronto Mom Now. She drinks just a bit too much coffee, is a bit obsessed about sourcing local food, plays the cello moderately well, spends too much time on Twitter, keeps honeybees on a rooftop, and has a thing for single-malt whisky. Erin is working on a novel set in turn-of-the-century Vancouver, which her husband, son and dog have to hear about all the time, and also blogs at Erin at Large.