The Boathouse: Kid-Friendly Finer Dining
For all you moms out there who thought you couldn't enjoy an elegant meal and killer view of the city without reaching for your babysitter's number – put down the phone.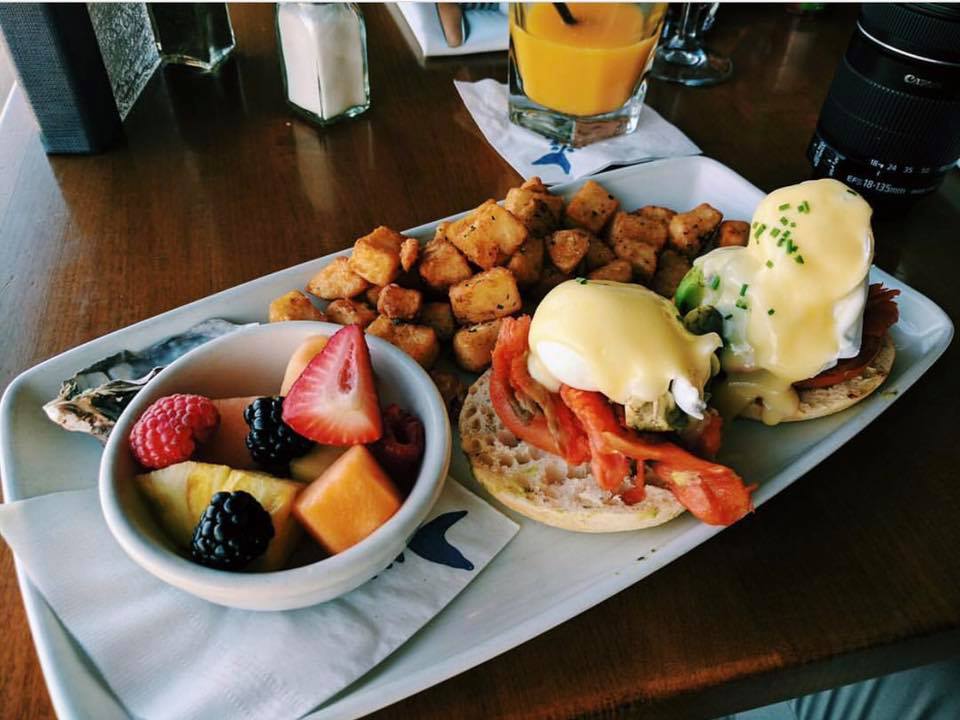 There are six Boathouse restaurants around Vancouver, with the first one being the Coal Harbour location, which opened in 1981. Last week, we – four adults and two kids – headed off to the one in English Bay for an early dinner. I think a good word for the Boathouse would be "midscale." If I want a dress-up evening of cocktails with the girls or a quiet meal with my husband, it wouldn't be my first choice. But, since every online mention of the Boathouse included the words "kid-friendly," I thought it would be a fine place to take out of town guests with children – guests who wanted to enjoy fresh seafood and glass of fine wine with an ocean view. At the Boathouse, you can do this without stressing out about dropped bread crusts and the odd screech from the high chair, which is often the case at more upscale seafood spots.
The Boathouse is owned by the Spectra Group, which also owns the Macaroni Grill (the Vancouver location is no more but there is one in Victoria), the Kingston Taphouse and Grille, and the Red Door Pan Asian Grill. I've been to the Boathouse for an after-work cocktail, for last-minute brunches before a walk on the Seawall, and for any number of lunches and dinners with friends and family. I like how there are divisions between the rooms, so no matter what your mood it fits: if you don't want to be mixed in with the little ones you can head to the pub. If you want a romantic dinner with your significant other, you can ask to be tucked in a cozy corner in the upstairs dining room. If you need to accommodate a bigger party, then you can opt for a family-friendly table in the dining room, or out on the patio.
Because the Boathouse is so kid-friendly, you can expect crayons to keep the kids busy, and plenty of highchairs and booster seats. Kids' choices on the menu include grilled salmon or fish or chips, as well as non-seafood options like chicken fingers and fries or noodles and cheese for those of the "ewww, what's that?" variety. There's also a kids' brunch special, which is nice as many restaurants – even those that cater to children – sorely lack in the brunch department. You either end up trying to substitute items on the adult menu or spending a grown-up price on a dish your kid eats a quarter of.
For moms and dads: a solid wine list with lots of BC VQA wines and extensive seafood options including fresh oysters, lobster ravioli, grilled prawns, and the dish I ordered: the combo Fresh Steamer Pot with mussels and clams. If that's not your style, there are more than enough other choices: Certified Angus steaks, pastas, chicken and fresh salads.
What's kid and adult-friendly is the mouthwatering dessert menu: I recommend the Molten Chocolate Brownie and Mocha Ice Cream Pie.
The Boathouse Restaurant
Various locations | www.boathouserestaurants.ca
Erin Stringer has been a freelance writer for over 10 years, and her work has appeared in various online and offline publications. She enjoys writing about all that Vancouver has to offer.