Kid-Friendly Vancouver Fun at Krause Berry Farms and Winery
At VancouverMom.ca we usually make a point of keeping you up-to-date with what's hot and happening in the city. Today we wanted to take the opportunity to let you know about a fantastic, kid-friendly Vancouver area destination location that is only 45 minutes by car and well worth the time spent driving. Plus the trip has never been easier thanks to all the upgrades to the number one highway. It makes the journey almost pleasant. Take a drive out to farm country in Langley for a unique experience you're going to want to go back to.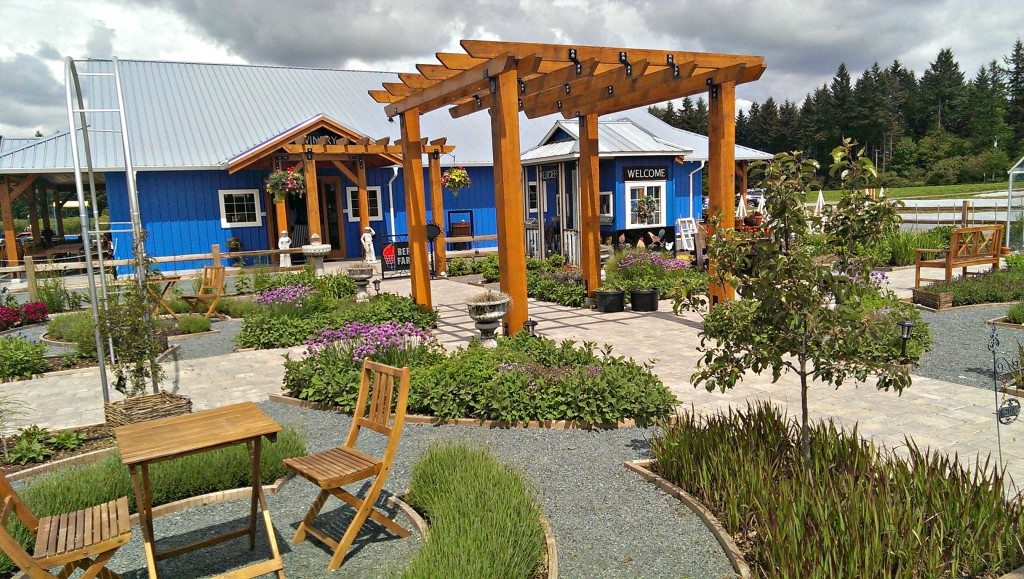 Krause Berry Farms
The winery is open! Krause Berry Farms is celebrating the grand opening of their berry winery in Langley. You can come by for a taste of their blueberry and raspberry wines, sample the apple wine and on a hot day, enjoy a cooling slushy drink blended with your berry wine of choice. My favourite was the blueberry winerita. Cookies kitchen, part of the Winery bistro, has fresh delicious nibbles that pair nicely with the wines. Yes, the farm has lots of kid-friendly Vancouver fun – but why shouldn't the grown-ups indulge a little, too?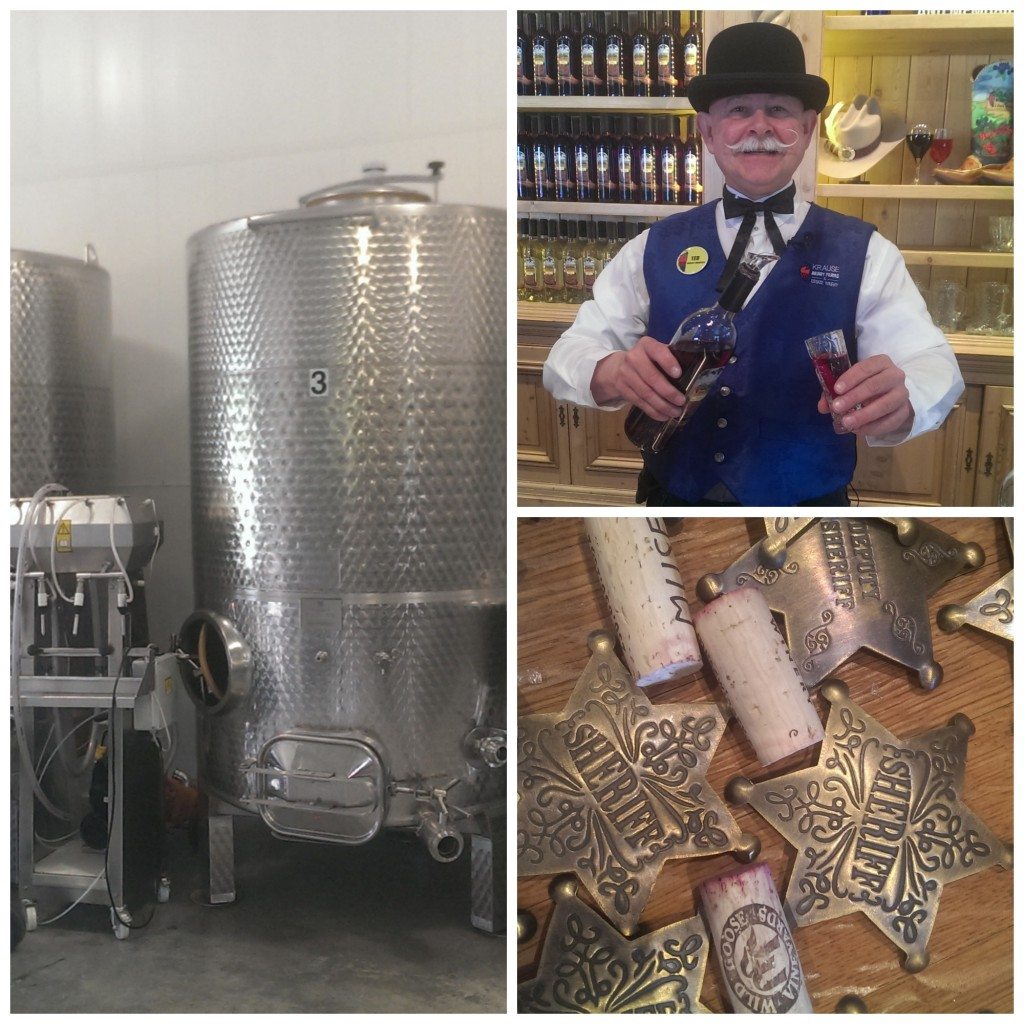 About the Farm
Back in 1974, Krause Berry Farms was small with only one acre of strawberries planted. Today, Krause Berry Farms has expanded to over 200 acres, growing and producing some of Fraser Valley's best berries and vegetables. What I loved most about Krause Berry Farms was how welcoming the proprieters Alf and Sandee Krause are. They really get what it means to provide an outstanding kid-friendly Vancouver experience. With their main focus being fun, fun fun, there are a few things that may surprise you about your experience on their farm.
You can tour the farm by tractor and get to know the lay of the land should you decide to pick your own berries. Raspeberries are flush right now, and when you pick your own it's kid-friendly Vancouver fun for the whole family and your pocketbook. It brings back memories of when I was a young girl spending hours on the farm picking (and eating) fresh ripe berries to my heart's content. Plus, berries are packed with all sorts of nutrients, so these are treats you can feel good about your kids gorging on.
Kid-Friendly Vancouver Food
Krause Berry Farms has become known for the exceptionally sweet corn they grow, alongside crisp green and edamame beans, asparagus, beets, and garden fresh nugget potatoes. They also support local farms that are equally committed to quality and sustainability by bringing in complementary crops to round out the selection in their market shop.
Enjoy corn roasted pizza on The Porch or indulge in freshly made waffles and berries made on site. Take home a fruit pie that's ready to be popped into the oven or enjoy a slice with some freshly made ice cream in the KB Corral. While you're at it there are lovely gift baskets and specialty vinegars and berry syrups to choose from. Indulge in a wine tasting dinner in their fabulous winery bistro and take in the live entertainment and view. When you're looking for yummy and fresh farm treats and entertainment for the kiddies, keep Krause Berry Farms in your mind for an outing that is fun for the whole family.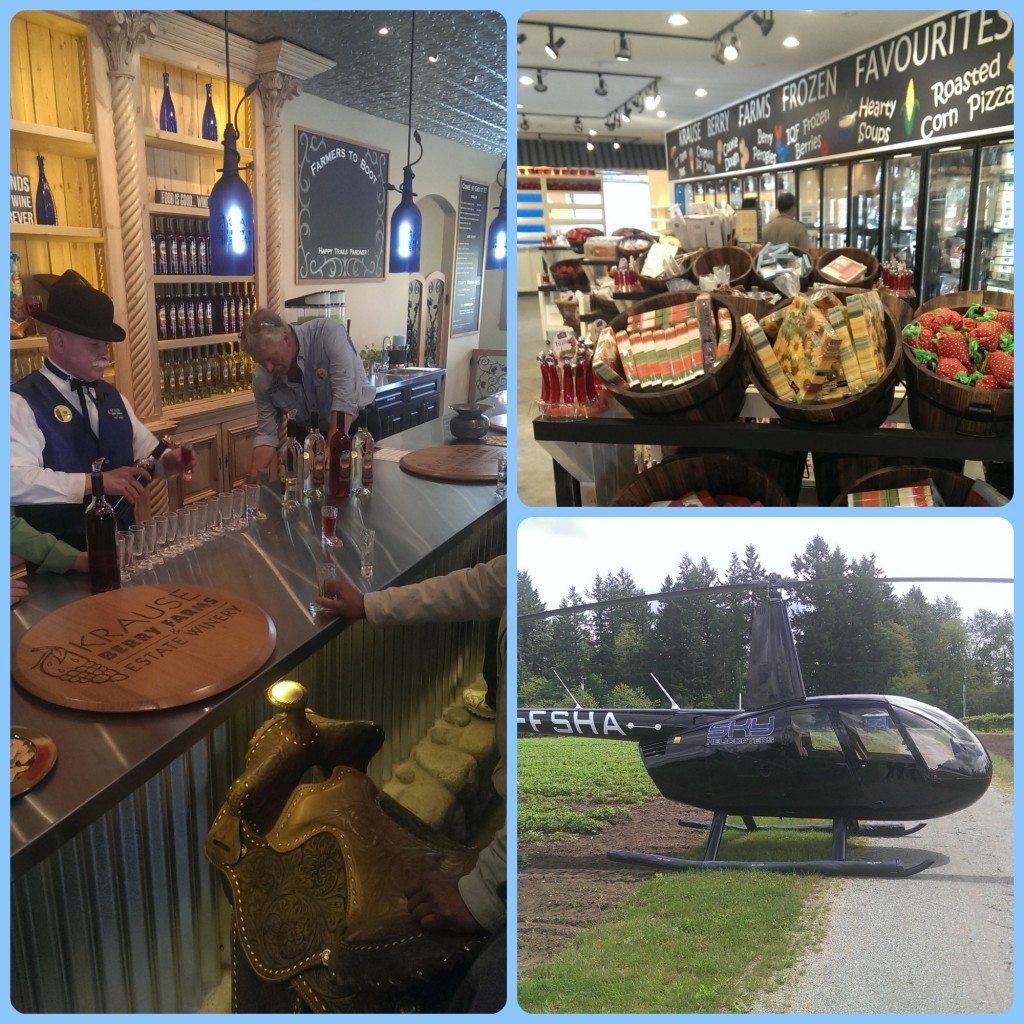 Wait, There's More!
You can now take a helicopter tour of the new winery. That's right, see Krause Berry Farms with Sky Helicopters from 1000 feet up and garner a new appreciation for just how beautiful this part of Metro Vancouver is. For the latest information on what's new at Krause Berry Farms and for details on the helicopter tours, visit their website.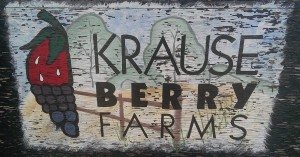 Krause Berry Farms
ww.krauseberryfarms.com | Facebook | Twitter
6179 248th Street, Langley, 604-856-5757
Lee-Anne Ekland
Leeanne Ekland is a stay-at-home mom of one, who's on a mission to rediscover love, wellness, and neighbourhood happenings and to have a ton of fun. She's also a lover of wine and yoga and believes that sharing her experiences at www.MomParadigm.com brings her closer to living her best life. Having started the parenting experience much later than most, she offers a unique perspective on the challenges and all that is amazing about being a mom over 40.