Trending: Earnest Ice Cream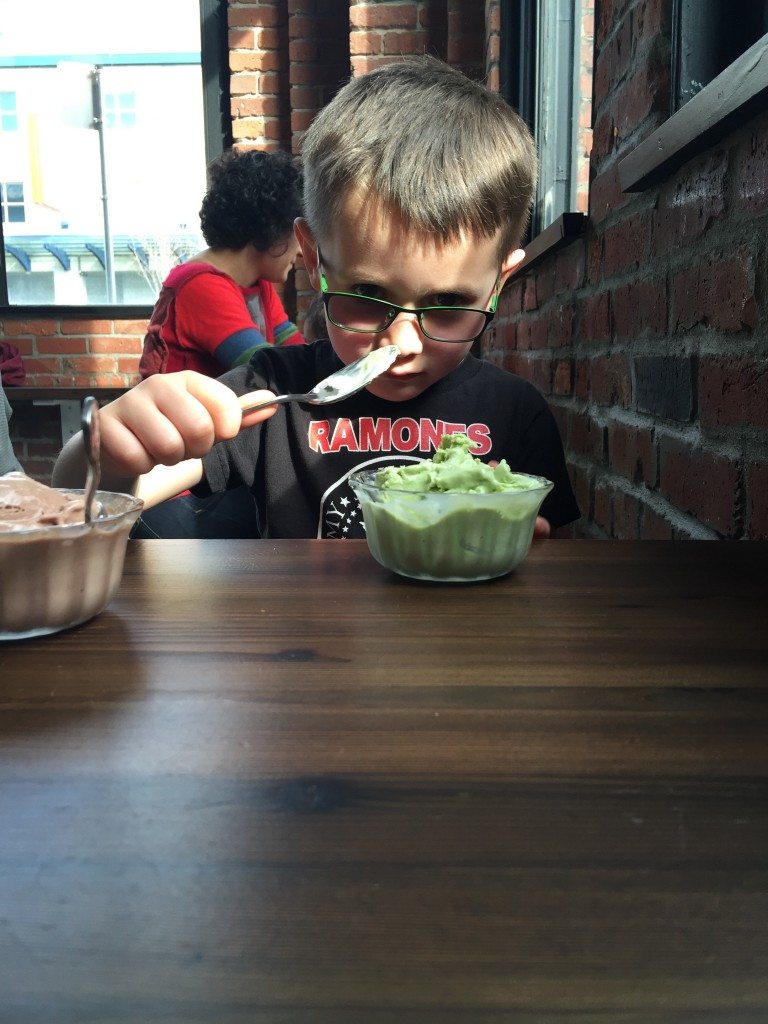 It might have cooled off a bit, but we're still in ice cream mode. Local favourite Earnest Ice Cream has gone from bicycle cart to two locations in Vancouver and their recognizable glass jars of joy carried by many independent shops. Collaborations with Hives for Humanity and 33 Acres make for some truly local flavours.
'Great ice cream that will bring you back for more!' says local mom Monica Stilwell. Contributor Claudia Roye will make a special stop if they're nearby: 'The whiskey hazelnut is super yum!'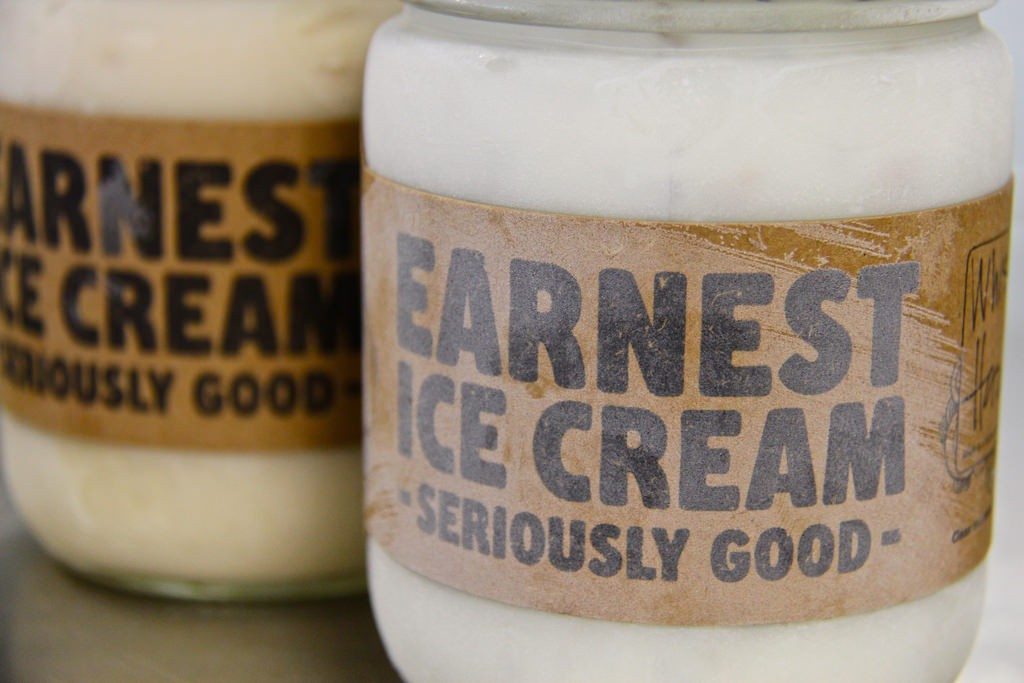 It's a VancouverMom staffer favourite for sure, Community Manager Harriet Fancott is all about the cardamom, Partner Development Manager Chloe Eckert goes for Salted Caramel, and my own son loves the Mint Chocolate Chip. I am apparently the only one who likes the Oatmeal and Brown Sugar.
The gorgeous West coast design blog aesthetic doesn't hurt either – all exposed wood, industrial piping for railing, and terrariums on tables. Add in Matchstick Coffee for their glorious take on affogato, and you've got some summertime joy.
Double check before you visit, the Fraser location in particular has unpredictable hours.
Earnest Ice Cream, 1829 Quebec Street & 3992 Fraser Street 
Find more great places for moms just like you. Download JellyBeen, the social mobile app to find the best places to shop, eat and play with kids.
Image credits: Erin McGann, Earnest Ice Cream
Erin McGann
Erin McGann is the former Managing Editor for Vancouver Mom and Toronto Mom Now. She drinks just a bit too much coffee, is a bit obsessed about sourcing local food, plays the cello moderately well, spends too much time on Twitter, keeps honeybees on a rooftop, and has a thing for single-malt whisky. Erin is working on a novel set in turn-of-the-century Vancouver, which her husband, son and dog have to hear about all the time, and also blogs at Erin at Large.