Dads of Vancouver: Chef David Hawksworth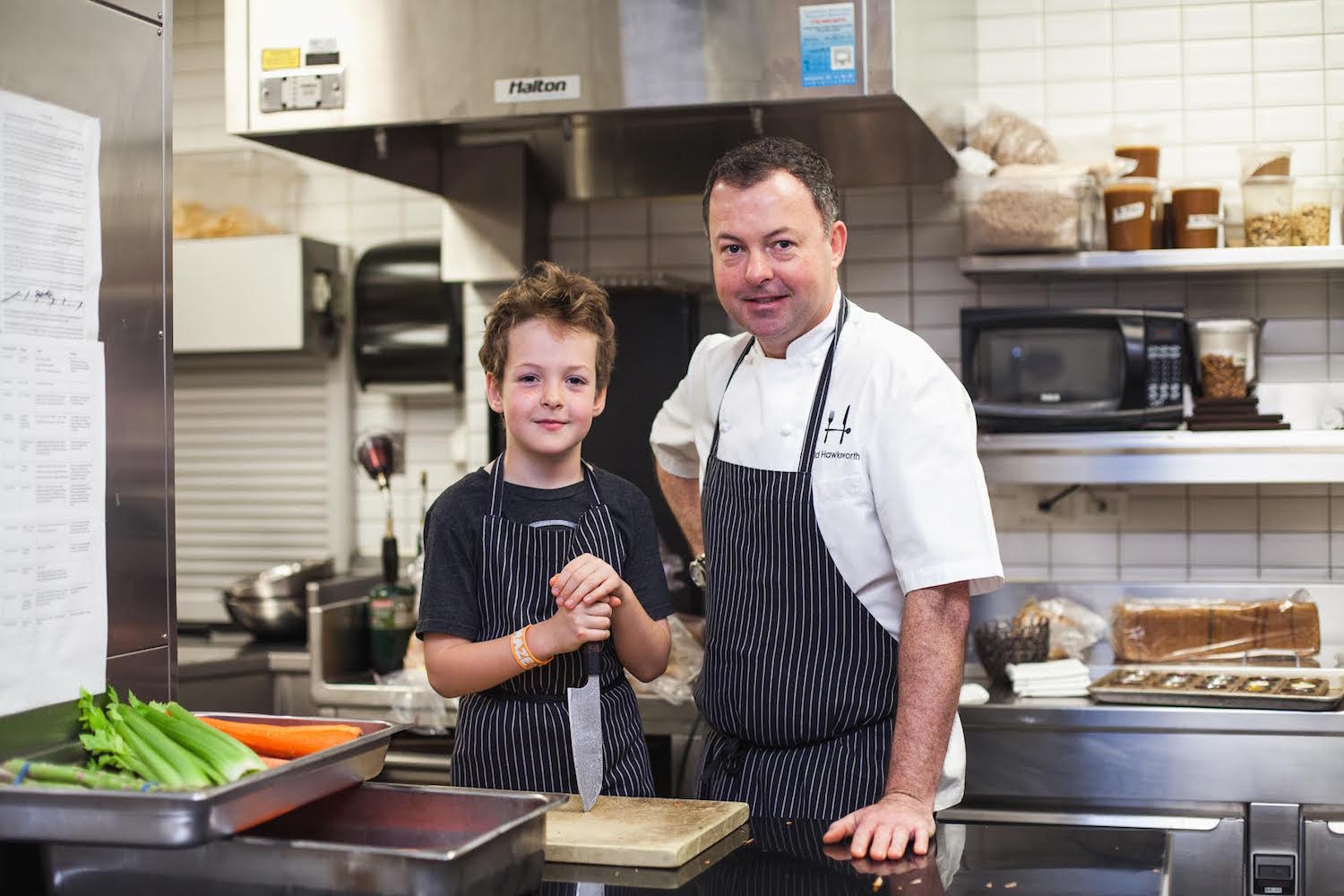 We're celebrating Father's Day this year with a week of Dad profiles and things to do around the city. 
As a Vancouverite, I spent a decade honing my culinary skills in Europe in Michelin-starred kitchens such as Le Manoir aux Quat' Saisons, L'Escargot and The Square. In 2011, I realized my culinary vision with the opening of Hawksworth Restaurant. Recently, my newest venture, Nightingale, opened in Vancouver's Coal Harbour.
I love spending time with my son, Heston, who has just turned 9. Every time I travel, he is the one I miss the most! As a family, we love indulging in good food. Living in the Point Grey area, we make use of the beautiful outdoor space we have nearby such as parks and beaches – wherever we can have some fun.
David's favourite spots around the city
Beaches
Secluded spots by Lighthouse Park are the best to roam about and have some privacy.
West Vancouver
Soccer
A love that my son and I share is soccer. We both play on different teams, so we have a great team kicking a ball around together.

Fishing
Tons of great spots along the West Vancouver shoreline.
We always come here for dim sum, but to get some veggies in my son's diet we always order the pea shoots with garlic.
555 W 12th Ave, Vancouver 
Located near West Fourth avenue, this place trumps all others in this area. Our favourite family joint! Make sure to order the Watercress Gomaae.
2083 Alma St, Vancouver
Great place to show Heston some art history and broaden his exposure to world culture.
750 Hornby St, Vancouver
Skiing
This may not be right in our area, but is a favourite family past-time. We're lucky we have Whistler a stone's throw away.
Connect with David through his restaurants Hawksworth, Bel Cafe, and his newest venture, Nightingale. Follow him on Facebook, Instagram and Twitter.
Erin McGann
Erin McGann is the former Managing Editor for Vancouver Mom and Toronto Mom Now. She drinks just a bit too much coffee, is a bit obsessed about sourcing local food, plays the cello moderately well, spends too much time on Twitter, keeps honeybees on a rooftop, and has a thing for single-malt whisky. Erin is working on a novel set in turn-of-the-century Vancouver, which her husband, son and dog have to hear about all the time, and also blogs at Erin at Large.