Where to get the best waffles in Vancouver
Have a waffle craving, or a kid who's only eating waffles this week? (Other people's kids get into that weird habit too, right?) Here are the best spots to get your waffle fix in town. PS: #internationalwaffleday is March 25th! Go!
Medina Cafe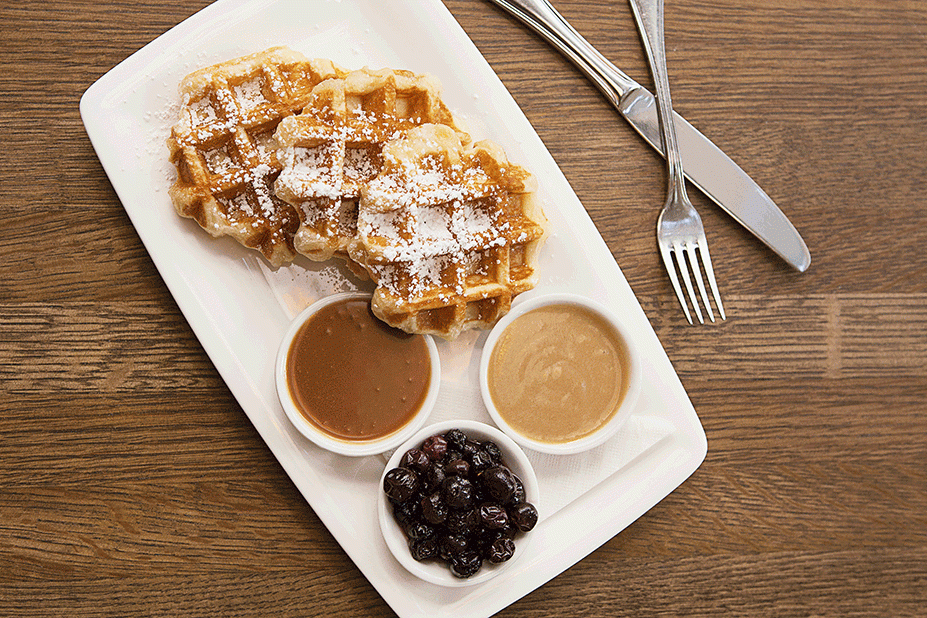 While the entire menu is great, their Belgian Liege style waffles are famous and served up fresh. Not the typical dense dough, these waffles are light and have a sweetness to them that is distinctly perfect. You can add on any combination of toppings served up on the side. You can also order a large variety of specialty coffee or morning cocktails. Plan to stay away and graze your way through a couple of options. Medina is where to eat in Vancouver on a leisurely weekend morning.
780 Richards St. (between Robson & Georgia) Library District, Vancouver, 604-879-3114
Dutch Wooden Shoe Café
This place is mostly about the pannekoek, but their waffles have an incredible taste and texture, almost like the inside of a fresh mini doughnut. Try the cherry compote, or go savoury with the Windmill Waffle: a waffle topped with smoked sausage, edam cheese, spinach, a fried egg and hollandaise sauce. Gluten-free pannekoek are available; there's a kids menu and plenty of high chairs too.
3292 Cambie St, Vancouver
Patisserie Lebeau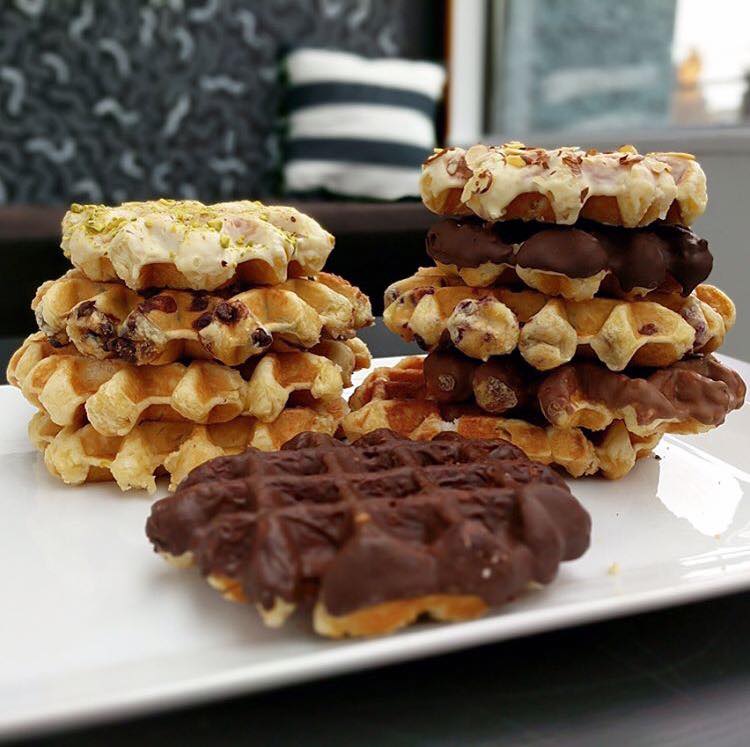 Less sit-down restaurant and more bustling café, this little spot is a great place to start a day in Kits or at Granville Island. Specializing in traditional Belgian waffles, Patisserie Lebeau offers a variety of waffle toppings and filled waffles; try the Brussels waffle topped with poached pear and caramel sauce. If you find you just can't get enough, you can buy them frozen to have again at home. Not everyone in your party loves waffles? Their chicken salad on baguette is divine.
1728 W 2nd Ave, Vancouver
Scandilicious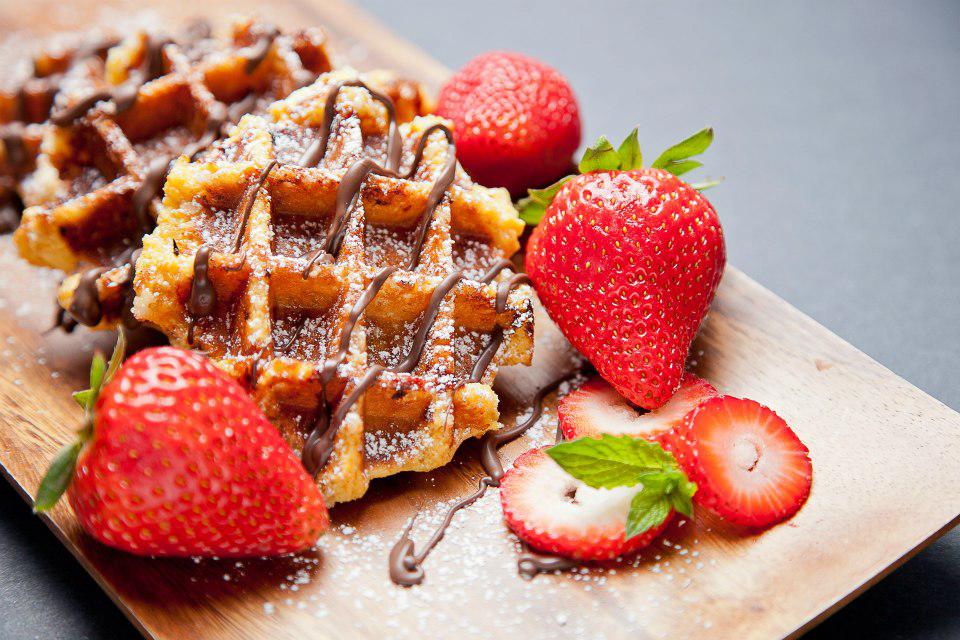 See Also
It's a little out of the way, but this Nordic-style waffle spot boasts both gluten-free and vegan options in addition to its ethically sourced ingredients, including organic Red Fife wheat. Kids will love the Vaffler, a Norwegian heart-shaped waffle topped with jam, fruit or cheese. You'll love the price – nothing's over $12. Pro-tip: their fresh-baked gluten-free brioche is outstanding; you just have to get there early, before they sell out.
25 Victoria Drive, Vancouver
Miura Waffle & Milk Bar (Closed for now)
Sadness, this kid-friendly Mount Pleasant spot offered Japanese-inspired waffles and waffle sandwiches in sweet and savoury flavours. They had the GFC (garlic fried chicken) sando or the Wanut, a doughnut-waffle hybrid that blew our minds and changed our lives forever. COME BACK! 
2521 Main Street, Vancouver
Emily Wight
How about: Emily Wight is a working mom, science communicator, author, and the blogger behind Well Fed, Flat Broke. Her best-selling cookbook, Well fed, flat broke: Recipes for modest budgets & messy kitchens, from Arsenal Pulp Press, is available in local bookstores and online