The Best Pizza Places in Vancouver For National Pizza Day
It's Friday night and after a long week, cooking is not on the agenda……but pizza is always a crowd pleaser! From classic hand tossed Italian to stone-fired artisanal flatbreads, if you're in the mood for some 'za you'll want to bookmark this list! We asked our Metro Vancouver mamas what their favourite pizza joints are and here's what they said:
Recommendations by local moms for National Pizza Day in Vancouver
Viva Sue Pizza
5115 Canada Way, Burnaby
Delivery and pick-up available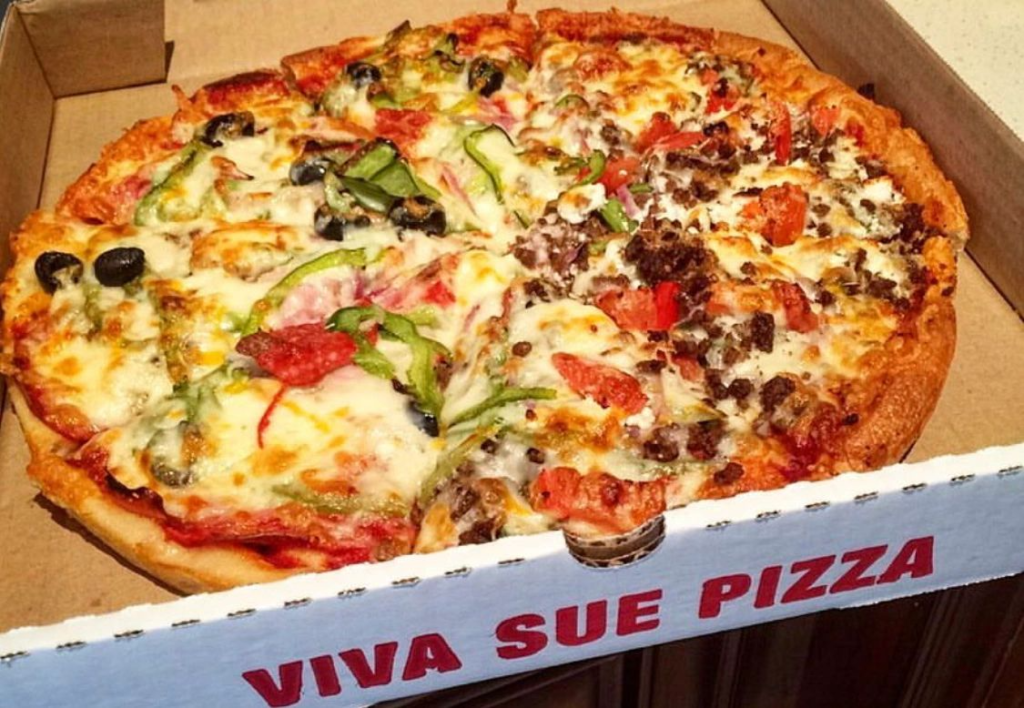 This adorable take-out spot has been in the pizza business for over 33 years! Their pizzas are made from the freshest local ingredients (dough made daily!) and they cater too. A great choice for your next work lunch or birthday party.
Pops Pizza & Pasta
927 Brunette Ave #104, Coquitlam
Delivery / pick-up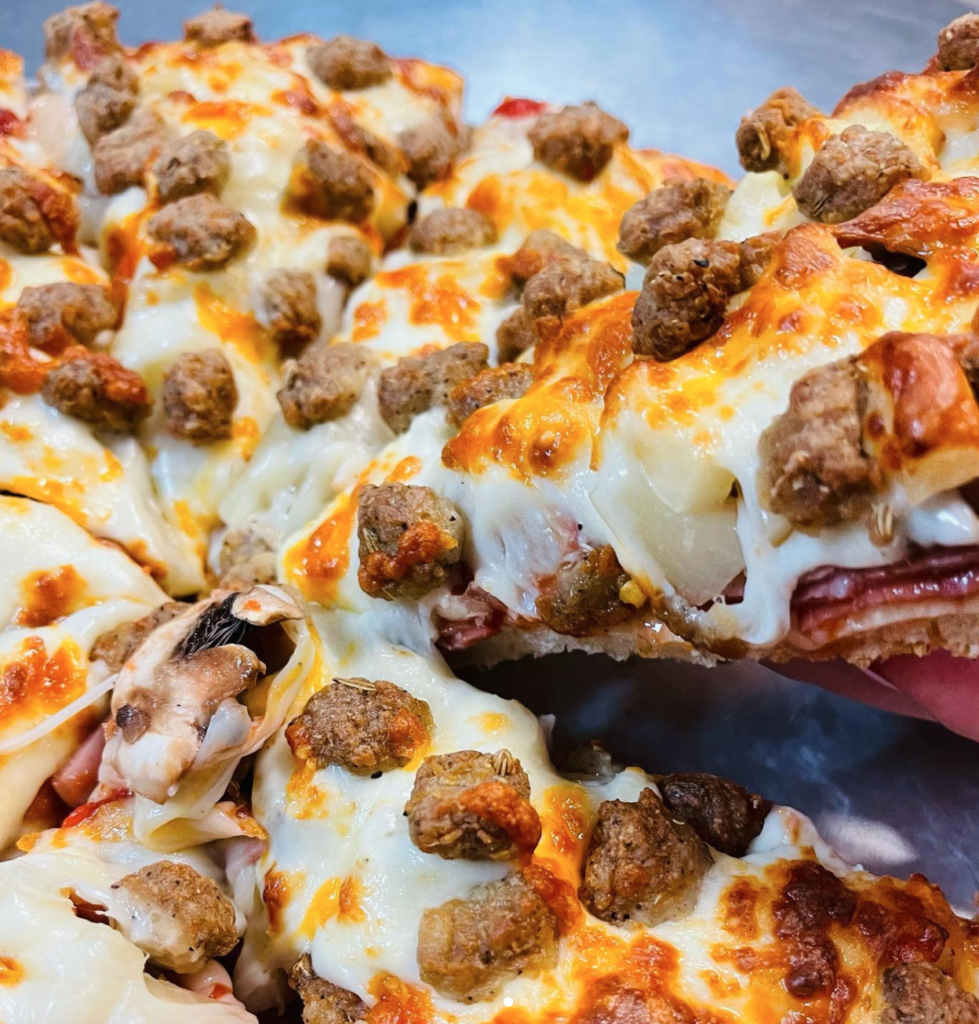 Pops Pizza is authentic Greek style, known for the golden crispy crust and loaded toppings! Word on the street is that the lasagna is absolutely to die for. If you're on a budget, a medium pizza and lasagna can feed a family of four.
Rocky Mountain Flatbread
1876 W 1st Ave, Vancouver
4186 Main St, Vancouver
Eat in / pick up / online ordering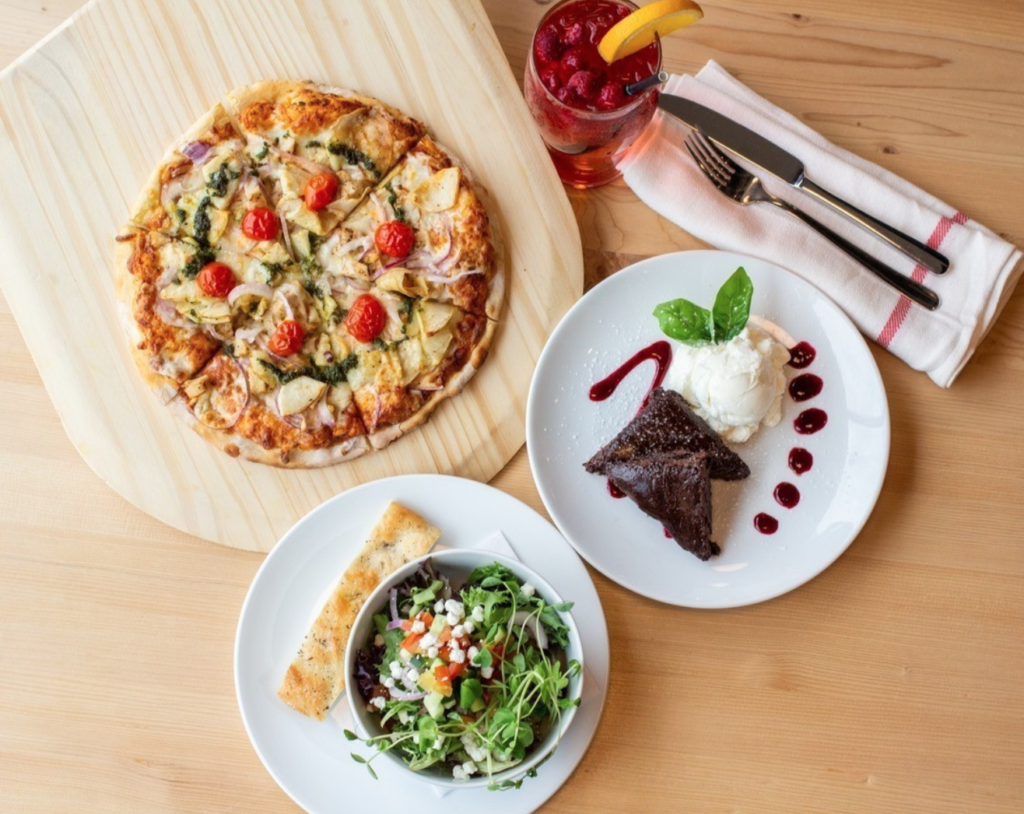 Award winning pizza over here! Kid-friendly eat-in and take out restaurant in two of the most bustling neighbourhoods of Vancouver makes it easy to get a tasty meal in (and very satisfied kiddos!). They cater to many dietary restrictions – gluten free & plant based – so everyone leaves happy. And don't forget to top it off with their in-house baked brownie ice cream sundae! Your kids will love you forever.
Rocky Mountain Flatbread (Plant-based & gluten-free options available)
Blaze Pizza West Vancouver
701 Park Royal N, West Vancouver
2433 161a St #50, Surrey
Pick up / curbside / online ordering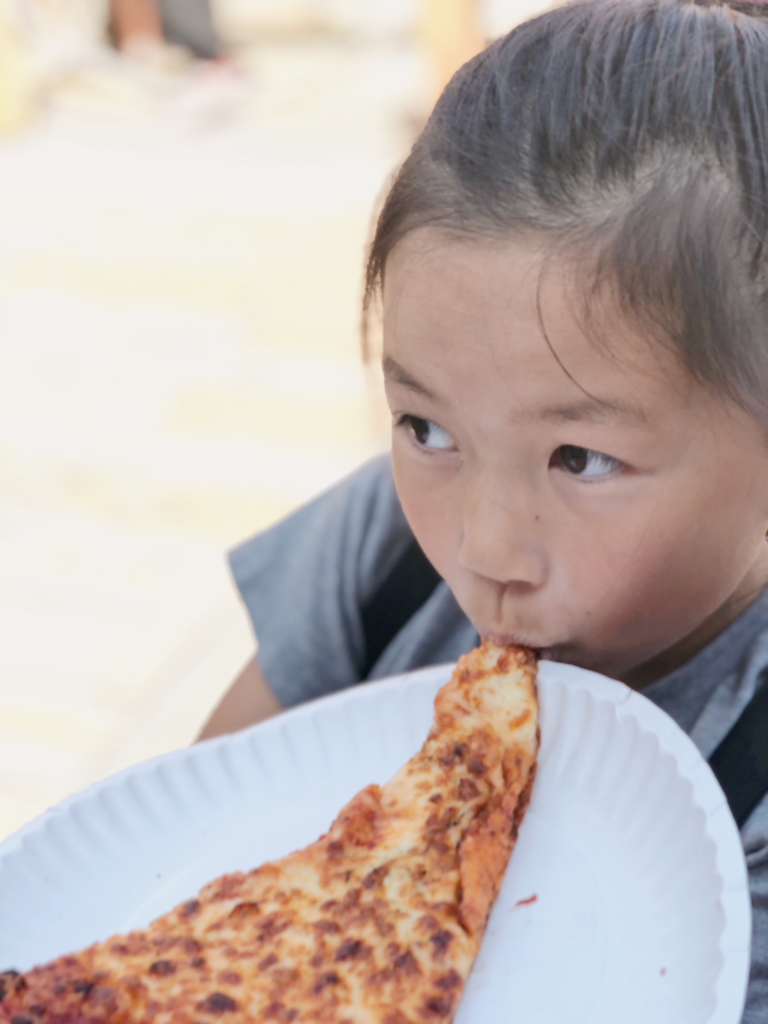 Who doesn't want to try pizza made from the 'Pizza Whisperer'? Chef Brad Kent's proprietary pizza crust is crispy, light as air, and always fire roasted. They offer keto options as well as gluten-free, cauliflower crust and vegan cheese.
Blaze Pizza (Gluten-free and plant-based options)
Supreme Pizza East Vancouver
6539 Victoria Dr, Vancouver
Take out / Delivery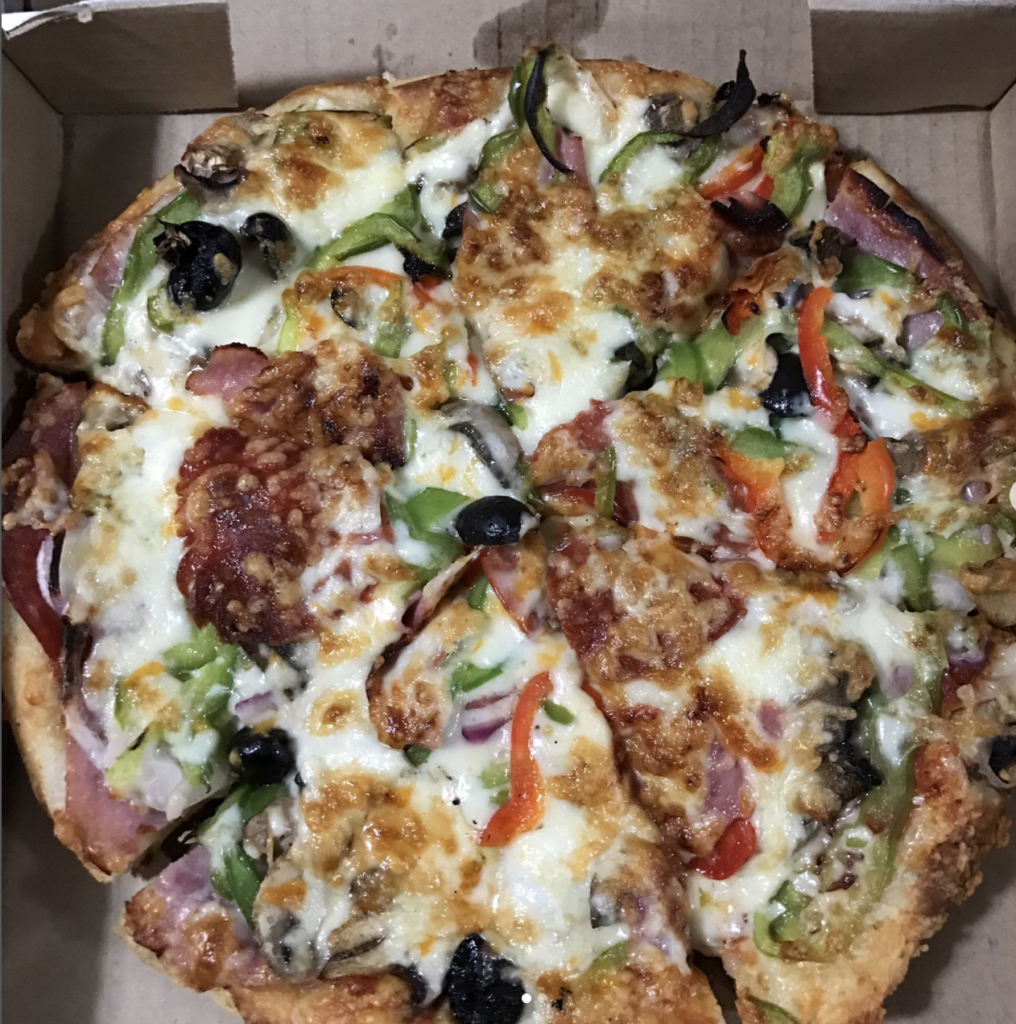 Supreme Pizza is your classic pizza joint that instantly brings you back to the 90's. They offer old school favourites that never go out of style. Remember 3-for-1 pizza deals? Find them here in the heart of East Vancouver! Perfect for any budget. They offer free delivery too.
Artista Pizza Pitt Meadows
191b St, Pitt Meadows
Dine in/ Dine out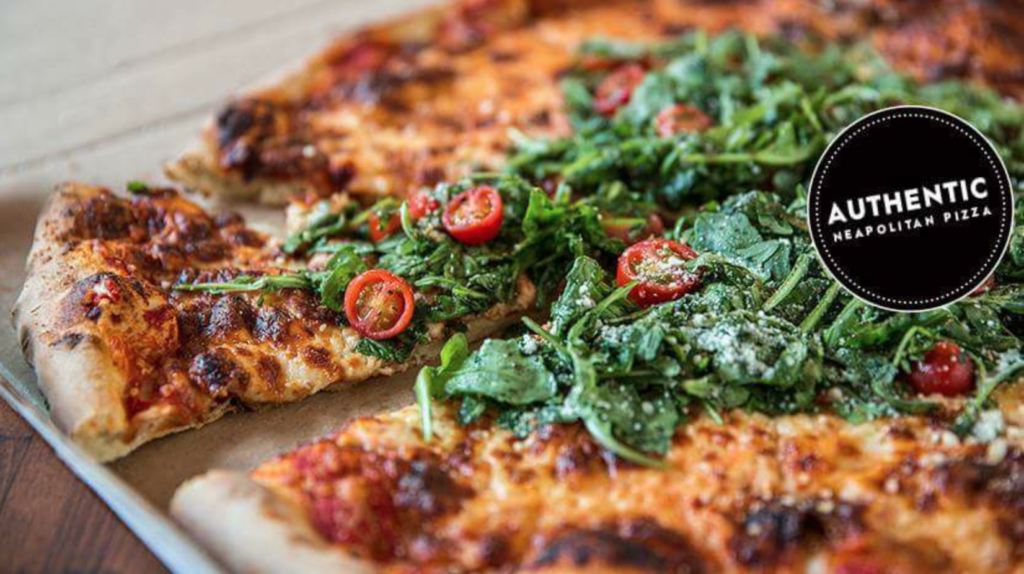 Authentic Neapolitan pizza is here! Fresh, unique topping combinations make this restaurant a neighborhood hit. Whether you want to satisfy your foodie pizza craving or the kids want good ol' cheese, they've got everything you want here – all done in a wood fired oven. Yum!
San Remo Port Coquitlam
3008 Flint St, Port Coquitlam
Dine in / Take out / Delivery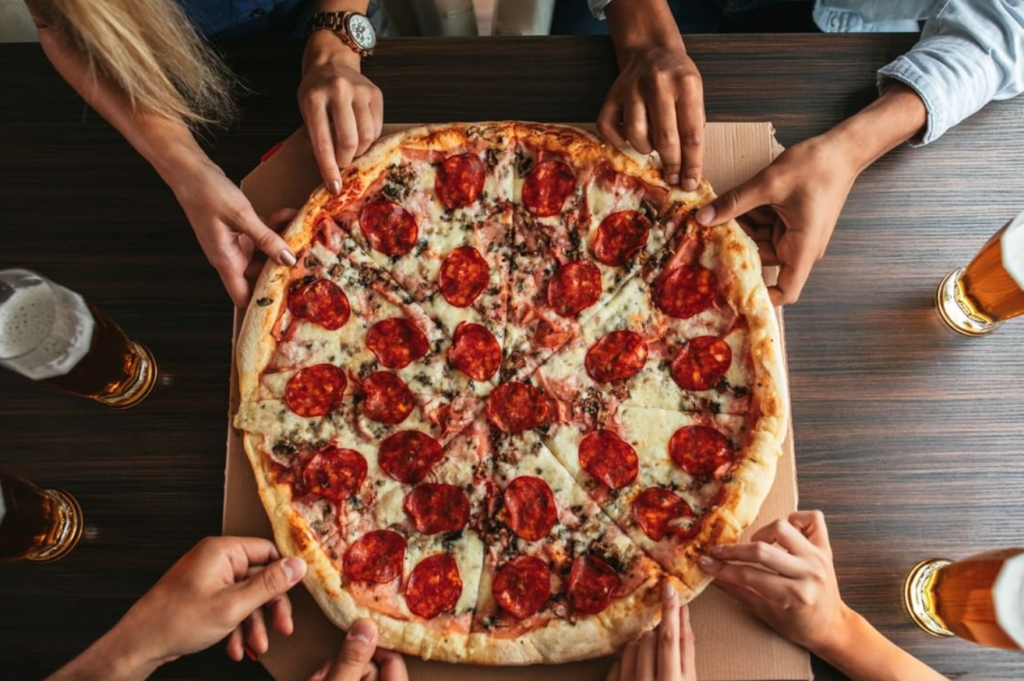 San Remo is a neighbourhood favourite spot for pizza as well as pasta, ribs and fun cocktails! They have been family-owned for over 30 years. Mama Dina still makes their famous tiramisu! They offer catering too.
>> San Remo
Ignite Pizzeria Vancouver
2588 Main St, Vancouver
508 West Cordova, Vancouver (take out only)
987 Mainland, Vancouver
Dine in / take out / delivery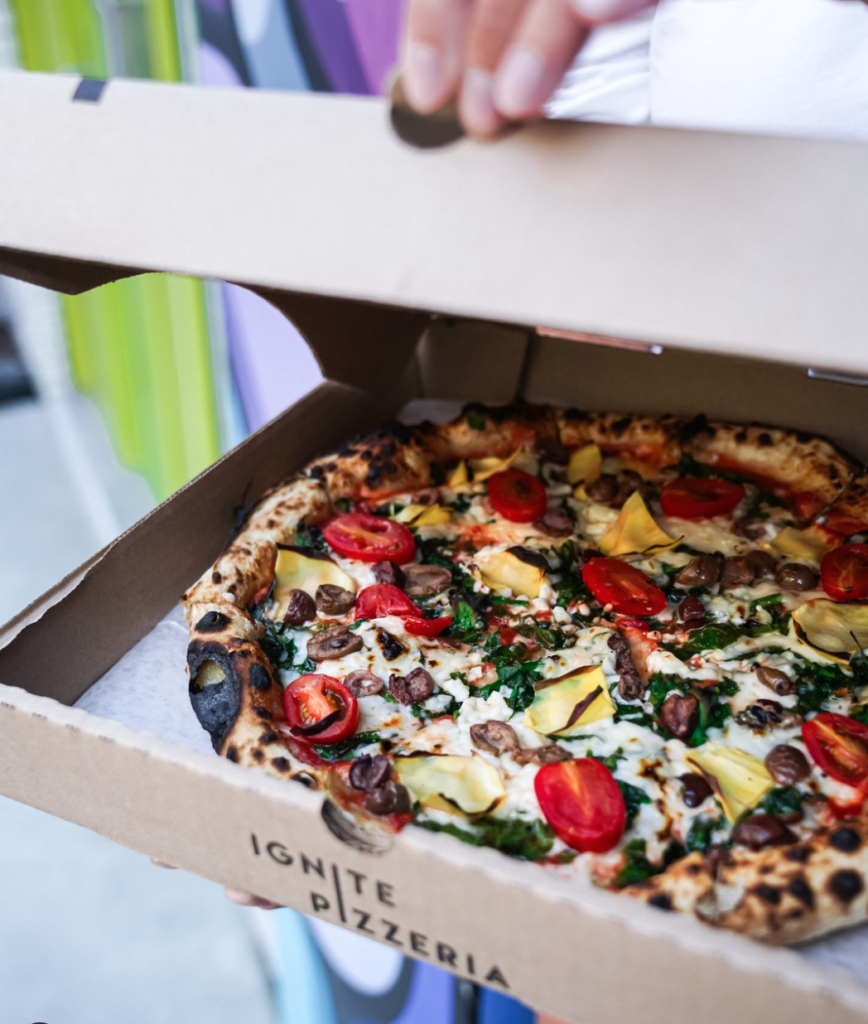 Yummy fire 'ignited' pizza in a modern setting! Sit down with the kiddos for a quick lunch in the kid-friendly bench-style dining room or order a whole pie to go. They offer vegan and vegetarian options too.
>> Ignite Pizzeria (Plant-based options available)
Me-N-Ed's
20270 Fraser Hwy, Langley
2233 McAllister Ave, Port Coquitlam
1121 Austin Ave, Coquitlam
Dine in / Take out / Delivery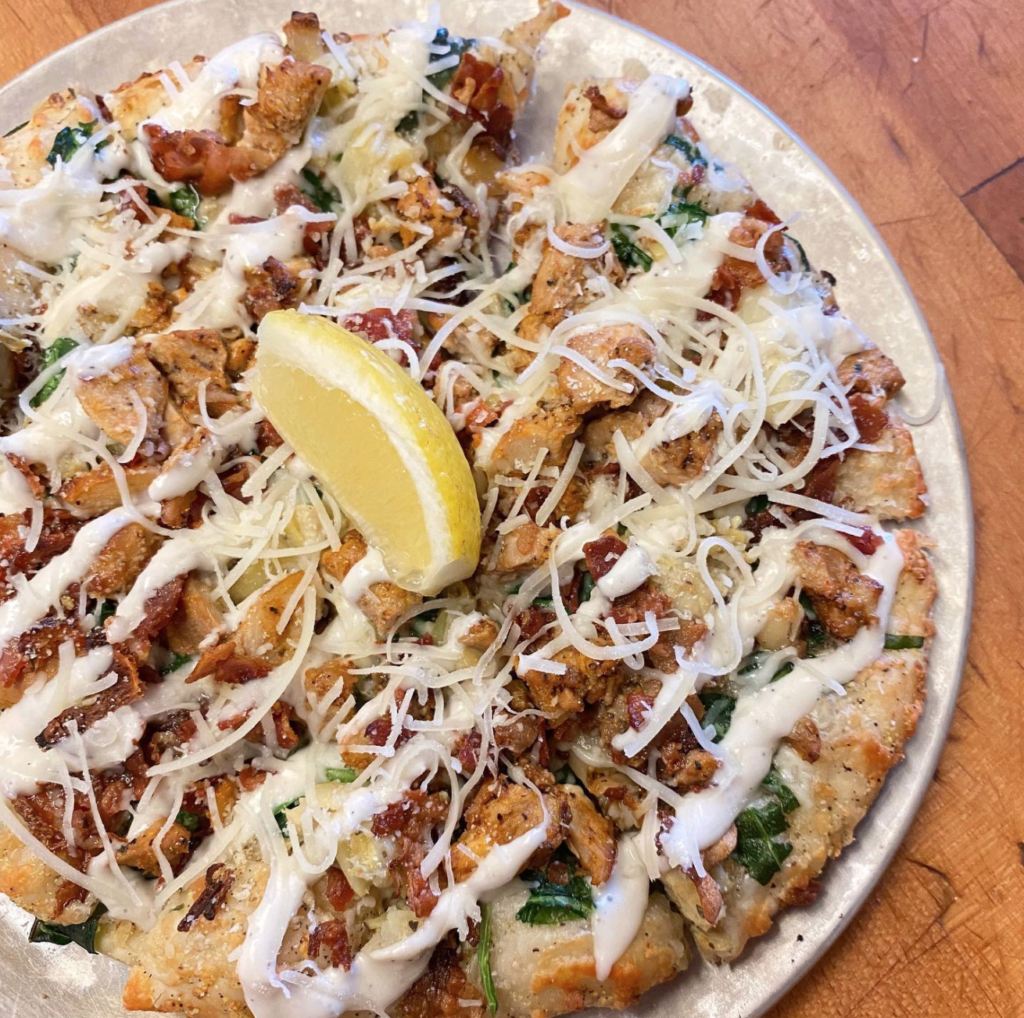 This family-owned restaurant is serious about their pizza. They have custom made rollers that press the freshly made dough 100 times before it lands in your mouth! Check their website for daily specials! Me-N-Ed's is a big part of their community, participating in events and giving back to schools, youth sports, and charitable organizations.
>> Me-N-Ed's
Reg Lok Von
The blogger behind Nourish Through Movement, Reg Von Lok writes about DIY and style, nourishment through movement and integrates it all with motherhood, family and life's curveballs. She lives live in the Metro Vancouver area with my husband and two girls.