Summer Bucket List, a Q&A with River Market at Westminster Quay
Give us a brief description of what you're all about.
Looking for fun and creative outings for you and the kids this summer? We connected with Salim Hassan, marketing manager at the market, to find out more about what this great New West destination offers in terms of super-fun registered and drop-in classes and activities.

First opened in 1985 as Westminster Quay Public Market, this 75,000-square-foot marketplace on the Fraser River pioneered a food-led revitalization to become a hub for community life. Today, it showcases 25 of B.C.'s best independent restaurants, shops, and schools all under one roof.
What are three cool things kids can do there?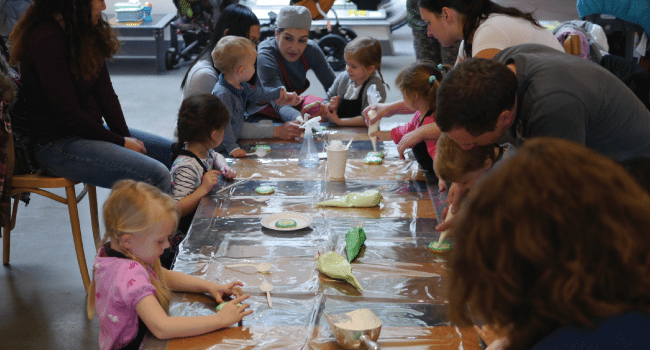 River Critters Baking Class at Pamola Bakery on Tuesdays from 10am to 11am. Your little one will have a great time learning to bake all kinds of treats! There is a nominal $8 fee per child. Advanced online registration is required at rivermarket.ca/events. Young Makers Show and Tell: Come inspire the maker in your child. It brings long-time artisans, crafters, and makers to share with young makers. Each Show & Tell includes hands-on demonstrations, workshops and activities for children ages 6 and older. Come one, come all! on the last Sunday of each month from 11:30am to 3pm. Upcoming Show & Tell: August 7, September 4. It is absolutely free. ArtStarts offers free arts-based weekend workshops for kids and families on the last Sunday of each month at River Market. Join some of the best artists working with young people for performances and workshops that explore a wide range of cultures and artistic disciplines. Check out rivermarket.ca/events to see what the next one is about. The workshop is absolutely free.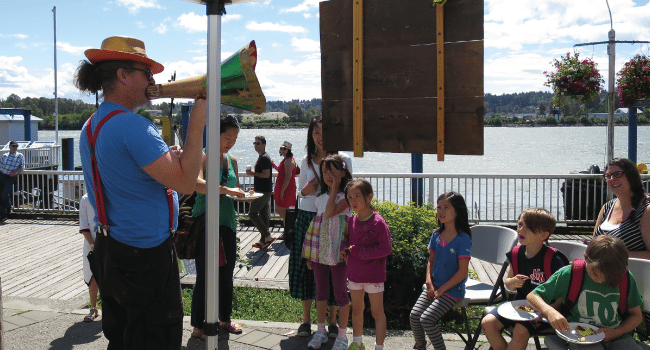 How do you inspire kids to learn new things?
We are all about keeping the curiosity alive in all ages. Our second floor of the market is called the curious floor, where we encourage curiosity. We have Vancouver Circus School, Music Box Academy, and a host of other workshops that we host during the weekends. Stay up to date and check out rivermarket.ca/events
How should kids prepare for their time there?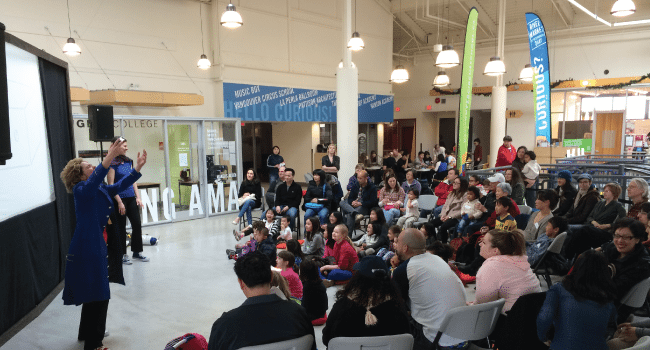 Everything you need is available at River Market. Some workshops require advance registration, however most are just drop in. We try to make all our programs for free, and the ones that are not have a very nominal fee attached to them. What do kids say is their favourite thing to do there? This would be getting their gelato fix from Tre Galli Gelato Caffe. However there is so much to do for the whole family at River Market.
Find out more at  rivermarket.ca/events
Harriet Fancott
Harriet Fancott is the Editor and Social Media Manager for Vancouver Mom. She has over 20 years experience in the arts, tech and mom-based blogging arenas. She lives in East Vancouver with her husband and son where they enjoy exploring all that Vancouver has to offer from festivals and events to playgrounds and beaches to sushi and ice cream (although not together).