VM Picks: Spring Break Camps, a Q&A with Grouse Mountain
Can you say snow day? Or snow week? It's GLORIOUS in the mountains right now, so why sign the kids up for an active snowy Spring Break Camp on Grouse Mountain? They have day and week-long camps for ages  5-7s and 8-12s and 12-14s. We chatted with Julia Grant, Communications Manager at Grouse Mountain about their Spring Break Adventure Camps.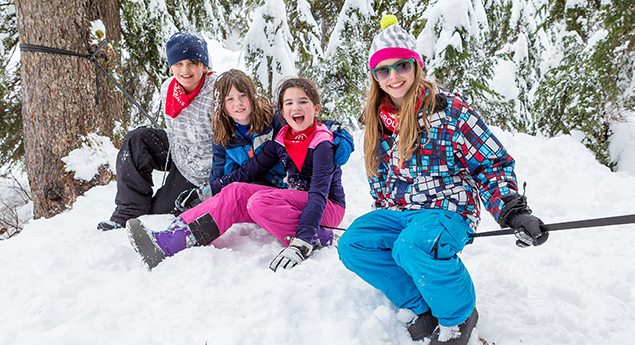 1. Give us a brief description of your spring break activities.
In our Spring Break Adventure Camps, we're embracing the outdoors. Activities include snowshoeing, skating, meeting our resident owls and more. Each camp day has a different theme and activities – putting fun, play, learning and exploration at the forefront. Be prepared to have a blast this Spring Break!
2. What makes your spring break options unique? 
With distinct daily themes, each camp is united in common goals of inspiring kids to play outdoors, make friends, enjoy unique experiences, connect with nature and discover this beautiful province we call home.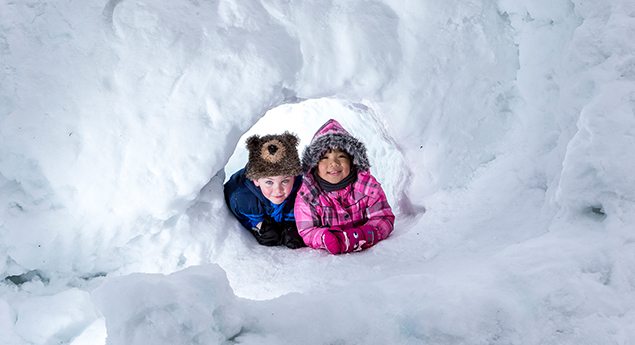 3. What are 2 major highlights of your spring break activities, something the kids will talk about after they leave:
Kids can discover the wonders of winter wildlife, meet our resident owl and learn how the Mountain's wildlife gets ready for winter. Our winter Scavenger Hunt is sure to create lasting memories as camp groups explore the mountaintop in a race to solve riddles and complete the course first!
4. What will kids learn through your spring break activities?
We offer fantastic learning opportunities, from what to do if you get lost on a mountain and how to be responsible in an alpine mountain environment to how our mountain wildlife prepares for winter. Don't forget new skills like sliding and skating.

About Grouse Mountain
With 212 acres of skiable terrain, Grouse Mountain has been welcoming visitors to our slopes to enjoy the best in downhill sports since our inaugural season in 1926. With 33 ski and snowboard runs, 15 night runs, four chairlifts, a magic carpet, five terrain parks plus the Cut Jump Line, Sliding Zone, 9 kilometres of snowshoe trails and the North Shore's most extensive snowmaking system, Grouse Mountain is Vancouver's outdoor playground with an average annual snowfall of 9.7 metres (31.8 feet).
Harriet Fancott
Harriet Fancott is the Editor and Social Media Manager for Vancouver Mom. She has over 20 years experience in the arts, tech and mom-based blogging arenas. She lives in East Vancouver with her husband and son where they enjoy exploring all that Vancouver has to offer from festivals and events to playgrounds and beaches to sushi and ice cream (although not together).