Trending: Grouse Mountain
One of the closest snow-covered mountains to the city, Grouse Mountain is really upping its game this winter with lots more to do than just the ski and snowboard terrain. What a way to experience a day of alpine fun, so close to home.
Mountaintop skating pond
It's hard to beat the 8,000 square foot skating pond on the top of the mountain, not just because there's the chalet right there for hot chocolate afterwards. Great adventure for kids, or a really special date night. You can rent skates of all sizes at the Fireside Hut.
> Check it out
Where else can I take gondolas and see amazing views?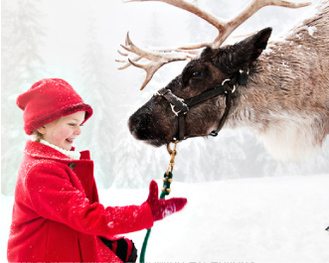 New sliding area
This winter, a new multi-lane sliding zone is going in next to the skating pond. Crazy carpet sledding for those not as keen on skating sounds like a great option to me.
Peak of Christmas
Take a sleigh ride through the forest, visit Santa's workshop, meet some reindeer. The Theatre in the Sky will be showing classic Christmas movies too.
Book now for winter break camps
There are ski and snowboard camps available for kids from 5 and up, both for the week before Christmas, and the days before and after Christmas. You can rent equipment at the same time, and even buy lunch packages so you don't need to send a packed one.
Find more great places for moms just like you. Download JellyBeen, the social mobile app to find the best places to shop, eat and play with kids.
Image credits: Flickr/Farshid Rafiei
Erin McGann
Erin McGann is the former Managing Editor for Vancouver Mom and Toronto Mom Now. She drinks just a bit too much coffee, is a bit obsessed about sourcing local food, plays the cello moderately well, spends too much time on Twitter, keeps honeybees on a rooftop, and has a thing for single-malt whisky. Erin is working on a novel set in turn-of-the-century Vancouver, which her husband, son and dog have to hear about all the time, and also blogs at Erin at Large.