7 spots to get your baby or child's ears pierced
Photo credit: Unsplash
Are you looking to get your child's ears pierced?  There are more options nowadays, from piercing instruments to needles. VM Facebook readers weighed in on their favourite places to go for ear piercings in Vancouver. For a pleasant and positive experience, here are the top recommendations from Vancouver Moms. VM tip: book an appointment with two piercers to do both ears at once to minimize discomfort.
Top Spots for Baby and Kid Ear Piercing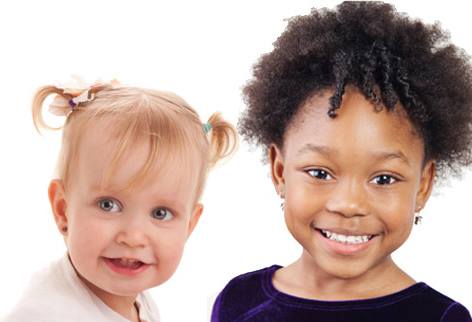 This was the hands-down most popular recommendation. They pierce all ages (as young as 3 weeks old) and appointments are recommended. 
Pro tip: "Both ears [can] be pierced at the same time. And buy extra earring backings as you will lose them."
locations throughout Lower Mainland
At Next!, they do not use piercing guns as they are unsanitary, cause unnecessary tissue damage, and the jewellery does not promote healing. They take into account any nervousness that children may be feeling:
"We also will not pierce anyone who is unable to communicate that they want this piercing and that they know it will hurt. Piercings are a permanent cosmetic alteration to the body and no one but the owner of the body being pierced can consent to that."
Commercial Drive
Check this out!
Vancouver Moms share their thoughts on when to get your child's ears pierced 
They use a needle and provide tours for the kiddos prior to piercing. Minimum age is 5 years.
St Johns, Port Moody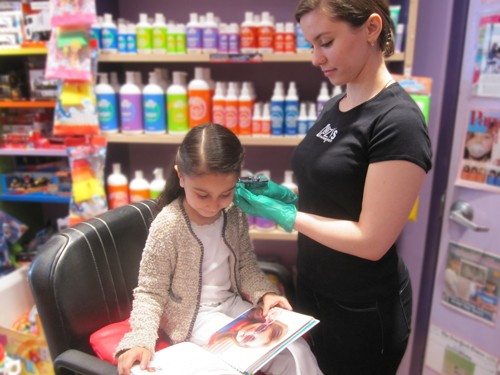 They pierce from 4 months old, and can have two piercers at a time.
Coquitlam Centre Mall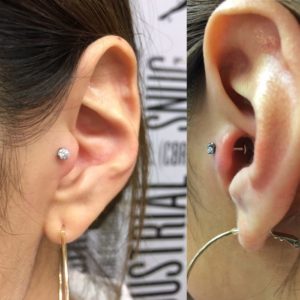 It's gritty and artsy and they so ALL the piercings, but mom of 3 Jessica Maxwell swears by them. In fact, she took all three of her girls there.
"As a nurse, I am a stickler for sterile technique. And these guys are great!"
Granville St and W. 4th
If you want a place that specializes in kids from babies to tweens, this is the place. Make it a spa day and add an updo and nail polish along with your little one's ear piercing.
Located in The Kids Market on Granville island
Another tattoo/piercing parlour, these pros are a "Proud member of SafePiercing.org," and they pierce as young as two months. They encourage parent participation, "to help guide you and yours through the process with confidence."
Surrey
Reg Lok Von
The blogger behind Nourish Through Movement, Reg Von Lok writes about DIY and style, nourishment through movement and integrates it all with motherhood, family and life's curveballs. She lives live in the Metro Vancouver area with my husband and two girls.