Photo credit: Renee Janzen
After what was a long hiatus for many community and family gatherings, this year's freedom to gather over Passover is extra special. Searching for the afikomen will be just one part of the fun with all the events and celebrations taking place in Greater Vancouver. From Passover break activities to chocolate Seders to a carnival, there's something for everyone to enjoy. And, if you have your hands full organizing activities and guests, we've even got tips for a perfect pre-order Passover meal. Read on for Passover activities you mat-zah check out this month! 
Passoverpaloza Scavenger Hunt
April 10, 2022 at 1pm
Har El Synagogue, 1305 Taylor Way, West Vancouver 
Cost: $5 / family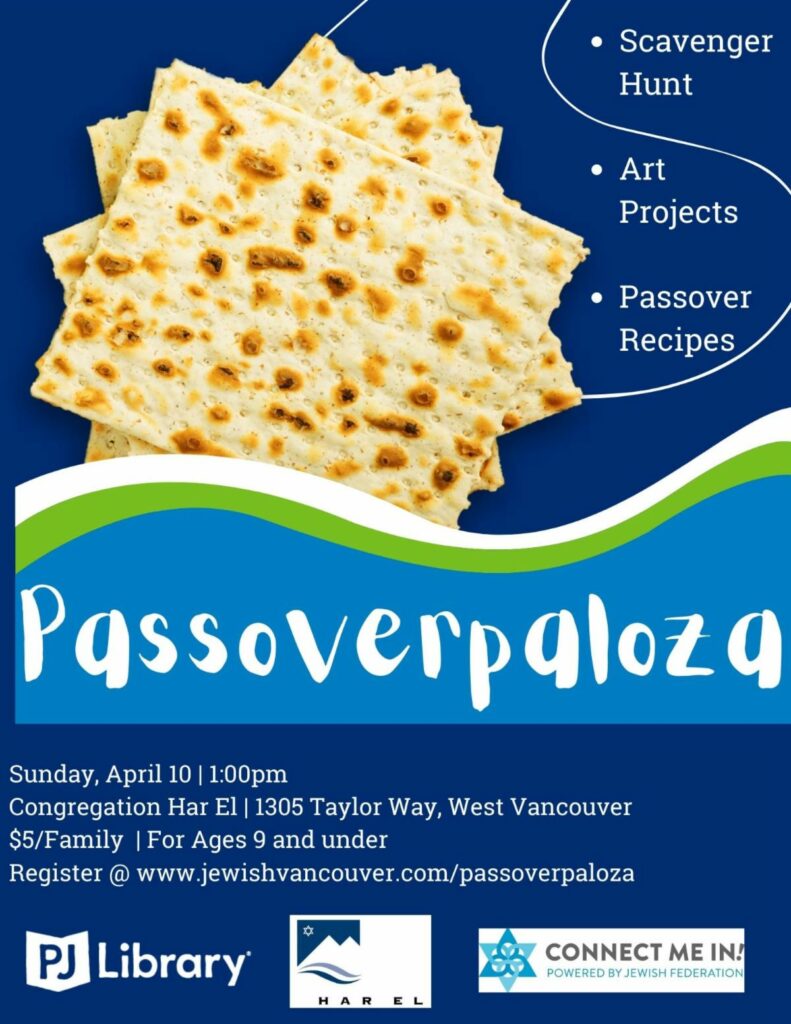 Why limit Passover searching to only afikoman finding? Kids aged nine and under are encouraged to join PJ Library and friends for a Passover themed scavenger hunt. Kids will get celebrate with art projects and stories at this special Passover event taking place at Har El in West Vancouver.

Register here.
Louis Brier Foundation Passover Cards
Virtual / By mail
By donation (Min $18)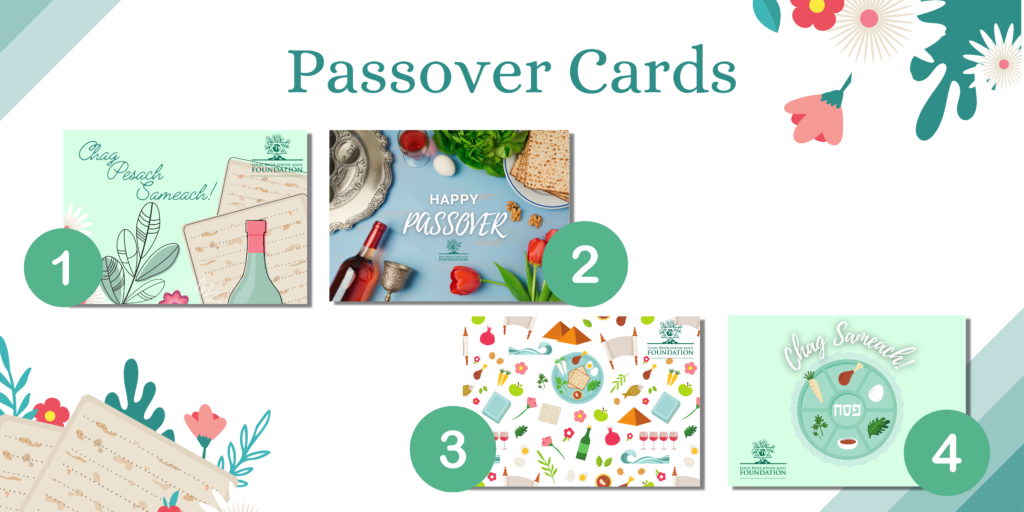 Finding ways to show care for others is always a great activity. Choose from one of four beautiful Passover card designs from the Louis Brier Foundation to send to family, friends or someone in the community. A great opportunity to talk to your kids about the mitzvah of tzedakah. Donations for cards will go towards supporting the Louis Brier Foundation and its community of seniors.   

Choose your Passover card here. 
Passover Dinner with The Perfect Bite Catering 
The Perfect Bite at VTT – 998 W26th, Vancouver
Order by April 12, 2022; Pick up April 15 10am-12pm 
Cooking and preparing for a Seder dinner (twice!) is a staple activity over Passover, but that doesn't mean you have to do it all yourself. Whether you're hosting the whole family or just have your hands full with life, a catered Passover dinner ready to heat and serve is a great option. Run by local Vancouver mama Ricci Leigh Smith, The Perfect Bite Catering offers a three course holiday dinner with tasty traditional add-ons available. Pass the matzo ball soup, please!

Order your holiday weekend dinner here by April 12.
Passover Break Drop-In Camps – Little Kitchen Academy
3744 W 10th Avenue, Vancouver
Various times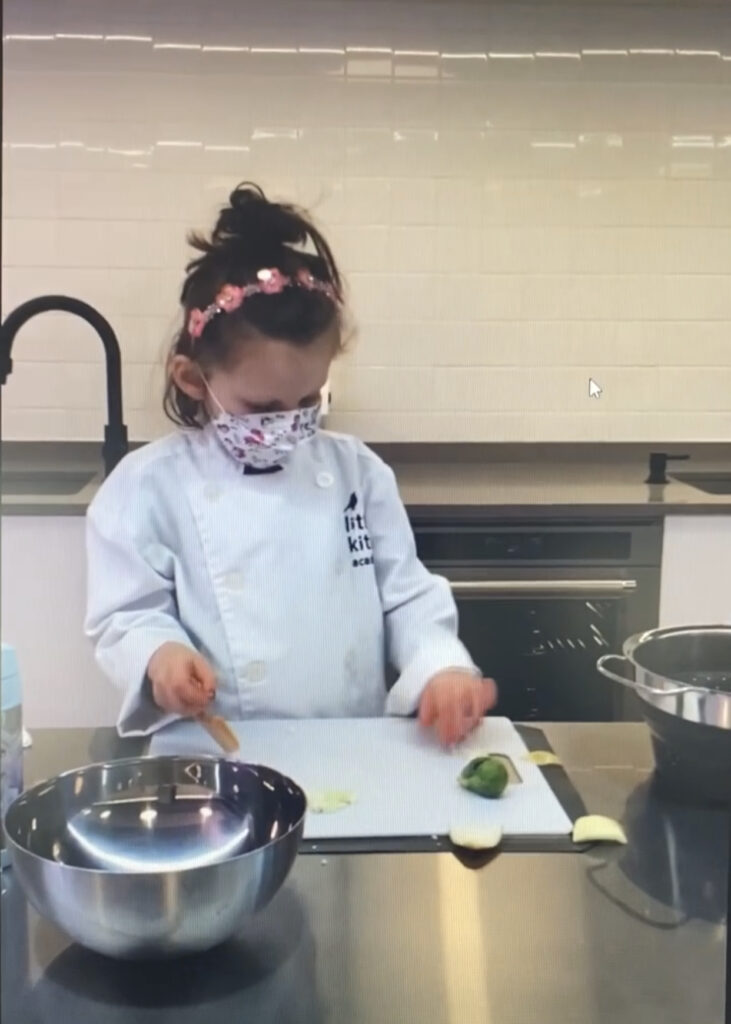 Are you still looking for something for the kids to do over Pesach break? Little Kitchen Academy Point Grey has added in drop-in sessions during the break for ages 3-8. Kids who attend will grow their confidence and skills in the kitchen, plus get to enjoy their delicious creation.

These drop in camps are open to everyone while space lasts.

Schedule:
Monday, April 11 – 9-12pm – ages 3-5
Wednesday, April 13 – 12:30-3:30pm – ages 6-8
Thursday, April 14 – 12:30-3:30pm – ages 6-8

Note – if you have special dietary restrictions or requirements please inquire ahead of registration to ensure the class is suitable.
Contact Little Kitchen Academy Point Grey to inquire about space and registration.
A Chocolate Seder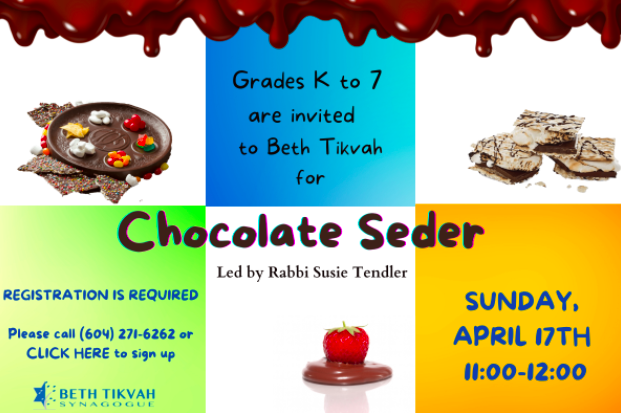 April 17, 2022 11am-12pm
Beth Tikvah Synagogue
Why is this Seder different from all other Seders? Chocolate! Kids from kindergarten to grade seven are invited to join Rabbi Susie Tendler for a unique Chocolate Seder celebration. A wonderful way to celebrate a sweet Passover with the community. Food served will be both Kosher and nut free. 

Registration is required.
Matzah, Maror and Macaroons 
April 15, 2022 at 4:45pm
$60 / family rate  (early bird rate) 
$10 / child or $25/ adult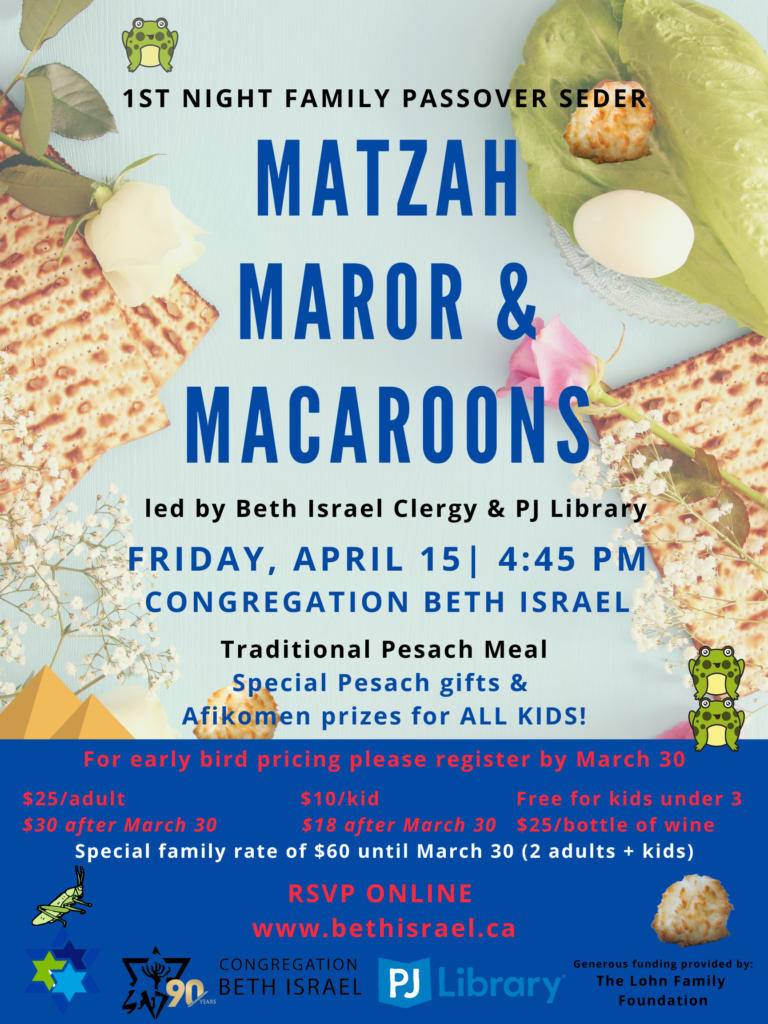 Finally we can all gather again! Come together on the first night of Passover for a family sedar at Congregation Beth Israel. Wine is available for purchase for adults and all kids will have a chance to find the afikoman. Prizes for all kids and special Pesach gifts. 
For more registration details visit the Beth Israel website.
The Matzo Bowl
April 19, 2022 at 4pm
Lucky Lanes Richmond 
150-14200 Entertainment Blvd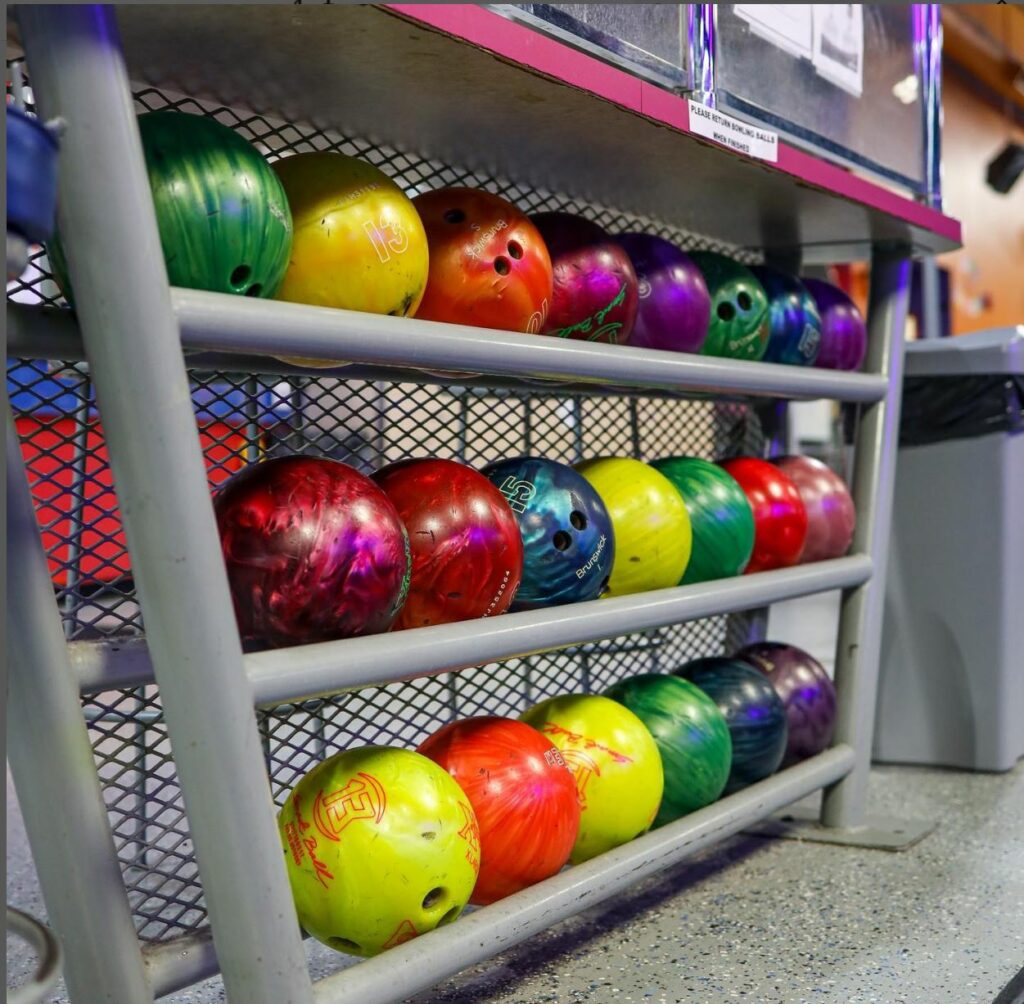 You say Matzo-bowl, I say matzah-ball…come on down to Lucky Lanes Richmond for the great Matzo Bowl! Whether you're competitive or just want to have fun, kids and adults are welcomed to enjoy 1.5 hours of bowling fun hosted by Chabad Richmond. Participation cost includes shoes and lane rental.

Must register by April 13.
Passover at the Carnival
Lansdowne Mall
April 21, 2022 3pm 
6 Rides / $24 or All Afternoon Pass $40.50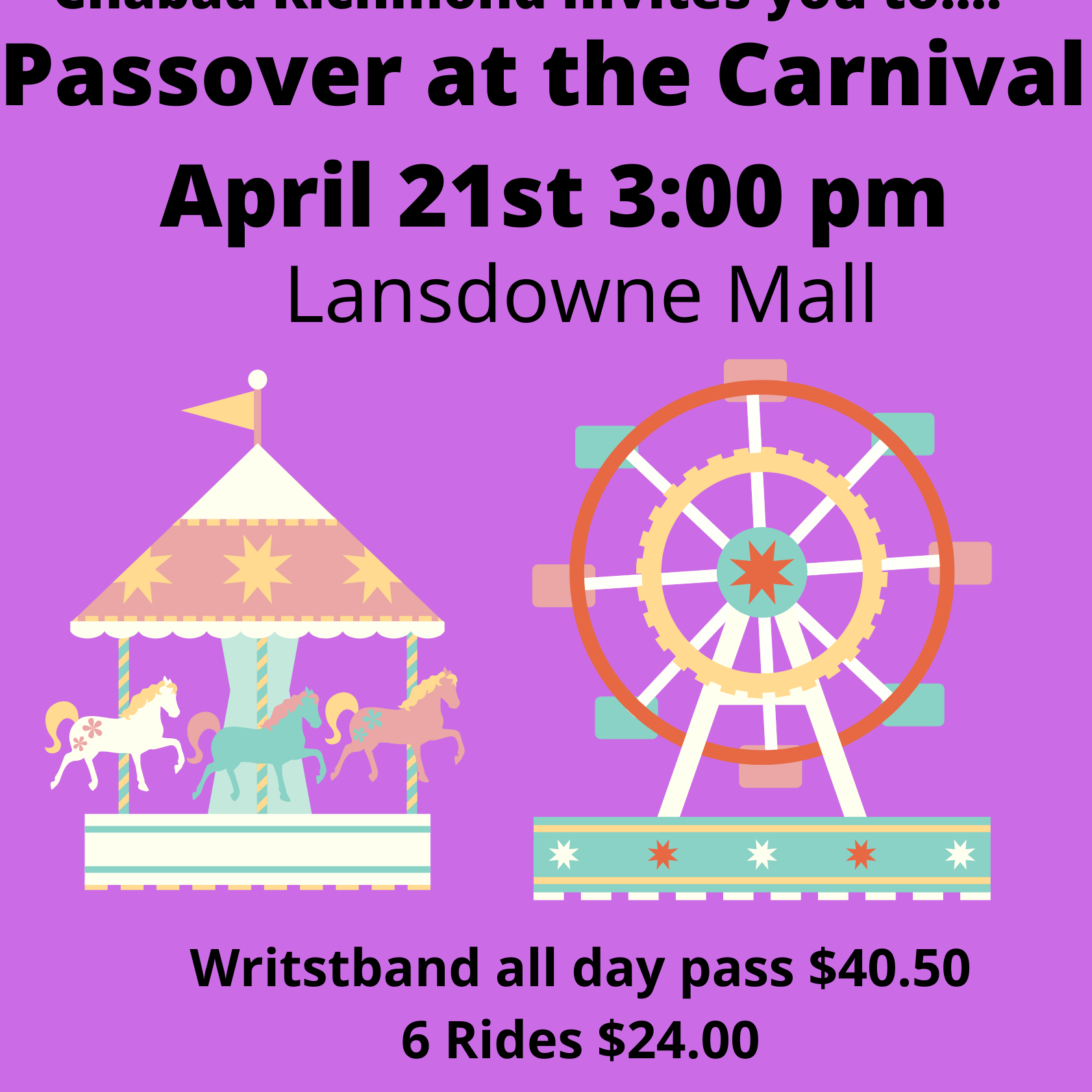 Food, family, and singing – Dayenu! But, then came Passover at the Carnival with friends and community hosted by Chabad Richmond. Come down to Lansdowne mall to enjoy an exciting afternoon of games and rides.
Renee Janzen
A connector by nature, Renee loves to bring people together and is fueled by thoughtful conversations, family style meals and perfecting details. Hikes for the views, thinks variety is the spice of life, and is always up for an adventure with her husband and their two young daughters. A fulltime marketer by day, Renee recently moved back to the North Shore where you can find her busy with work Zoom calls, home renos, and enjoying the great outdoors with her family.