Pregnancy and Infant Loss Awareness Day: A Meaningful Conversation
Photo credit: Lauren Shuster
Trigger Warning: This story talks about pregnancy and infant loss, along with the physical and mental trauma that can be connected to these events. 
While the grief and sadness that parents carry after losing a child is year round, October 15 is Pregnancy and Infant Loss Awareness Day, a day dedicated to honouring both those feelings and the babies who were gone far too soon. Each year thousands of families endure the pain and suffering that comes with mourning the loss of a future they had imagined – many times in silence or with a societal expectation of how long the grief should last. 
The reality is that Pregnancy and Infant Loss Awareness Day is an important day for those whose on-going daily lived experience includes losing a child too soon. It is also important for the general public to begin to understand how to support this experience and these families throughout the year. 
This month I was grateful to have a meaningful conversation with Lauren Shuster who hopes her story of loss and navigating towards hope can bring support, connectedness and learning to the community. Lauren is a North Vancouver resident and mother who unexpectedly and traumatically lost her son, and almost her life, last Spring. Almost 16 months after their loss, Lauren and her husband, Mitch, are healing, hopeful and navigating the journey of surrogacy while keeping their little boy, Luke, in their hearts.
A Northshore Mother Shares Her Story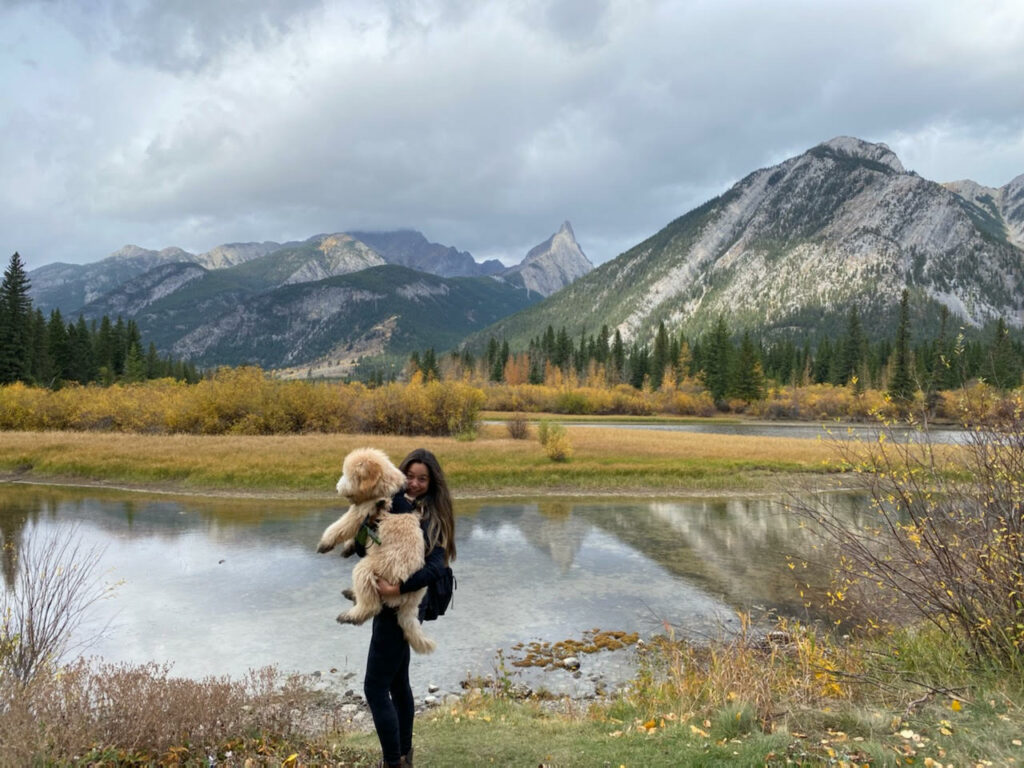 Q: Tell us about your story.
A: This was our first pregnancy and we could never have expected things to go the way that they did. My pregnancy was perfectly healthy up until 23 weeks. On June 9, 2020 I traumatically suffered from an unexplained uterine rupture. I almost lost my life, undergoing two emergency surgeries and losing 5L of blood. That same day we both welcomed and lost our first son, Luke Robert Shuster.
Later we learned it would not be safe for me to carry another pregnancy. This presented an additional layer of grief and a new chapter in our journey – surrogacy is now our path to parenthood.
To our perfect baby boy – Luke (Lou) Robert Shuster. Who made us a mommy and a daddy. Who changed us forever. Who will be along for the ride of all our life's greatest adventures. Our first born, but not our last. Who laid still in our arms, but will dance in our hearts forever. You will be with us always."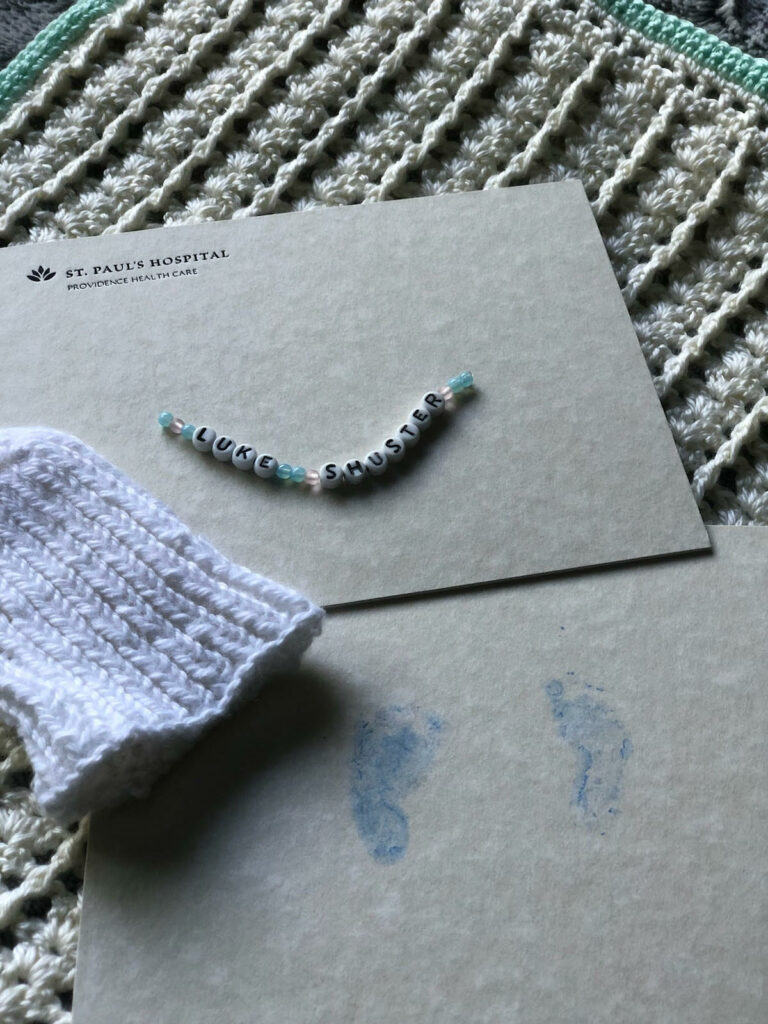 Q: What did those first month's feel like after losing Luke? Could you find space for laughter or joy within your grief?
A: Really, those first months were very dark and all consuming. I would just cry, and sleep, and try to eat. Then in the midst of all of it I would somehow manage to laugh really, really hard at whatever might have been funny in the moment. One day in the hospital, actually, I laughed so hard I ripped my stitches. My brother said something funny on a FaceTime call. What he said I'll never remember. I was not happy by any means, at any point in that hospital room. But, laughter in those brief moments was my medicine.
Q: Every experience of pregnancy and infant loss is unique – and, yet, there is a common thread of both the emotional and, perhaps in some cases overlooked, physical trauma. How did you begin to heal?
A: I looked at my healing in stages. I still do. I remember thinking the summer was going to be focused on physically healing – feeling comfortable going to the bathroom alone, showering alone, standing up even. Regaining my physical independence was the first step. I didn't expect anything more from myself that summer. 
From an emotional perspective, I sought support in conversations with my closest friends and family. All I wanted to do was talk, feel, cry, and surrender to it.
We also got a puppy. I have lots of thoughts on raising a puppy in the midst of going through trauma with both of your in-laws present, but we did. We named her June to honour Luke's birth month. She is the light of our lives, and she gives us something to pour our love into. She also allowed us to continue to use the words "mom, dad, gramma and grampa" and gave us a reason to wake up (at 5am) every morning.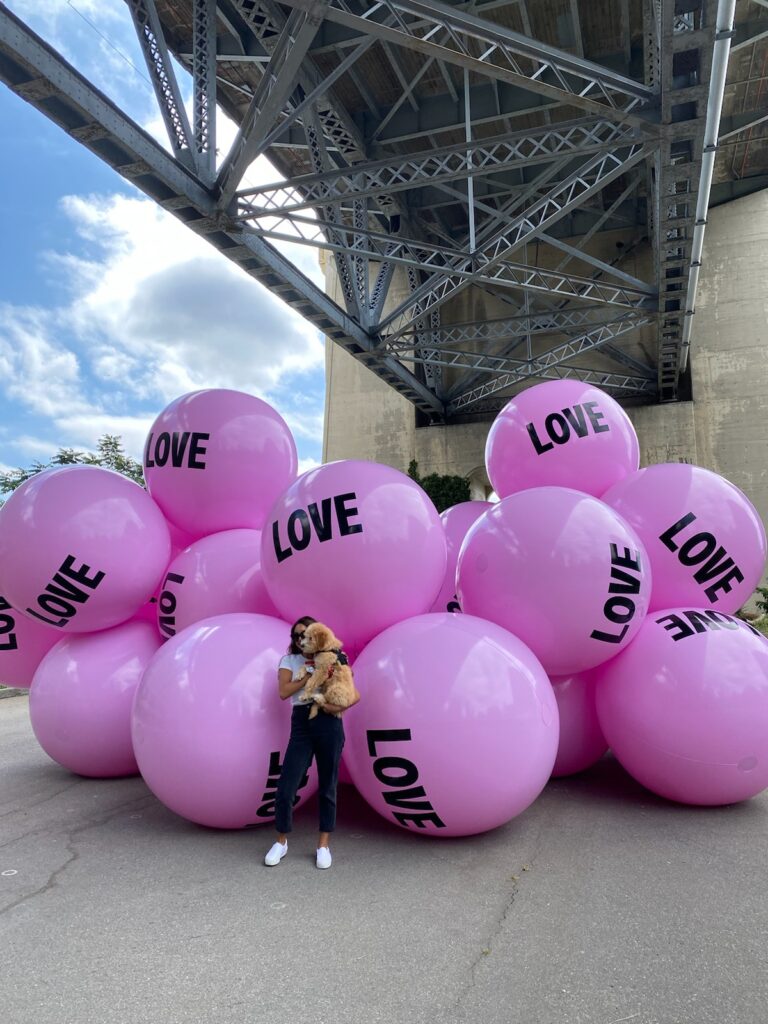 Thoughts on support that others can offer
Q: Words are so important as you shared. From your perspective, how can the people wanting to offer support in the way of words do so meaningfully? Is there anything not to say?
A: Say something to acknowledge the loss. I think sometimes people put their own comfort level first and are afraid of where that conversation might go. Sometimes just a simple, "I am so sorry for your loss," or "I think about you often," is all that needs to be said. Regardless, be prepared for a potential dialogue on the subject, even if it's brief, and try not to put bereaved parents in a position where they end up comforting you.
Personally, I still find the broad questions the hardest – "How are you?" or "How has your year been?" (I get this one a lot coming out of COVID).  It's more manageable to answer focused, short term questions. For example, "How did you sleep last night?" or "How is your puppy?". Depending on your relationship with the person, I would advise not to ask about next steps. Doing so causes the person to navigate what details they want to share. 
Opportunities to contribute meaningfully
Q: Family and friends may want to give beyond words and don't always know what is appropriate. Other than food, what are physical or tangible things that can support the people or person grieving?
A: Self care items are truly welcomed. Because, for me, in those early days, I became so acutely aware of my body, my skin, my lungs, every inch of me that had helped to keep me alive. Taking the time to have a hot shower and put beautiful lotion on my body was a moment of appreciation for myself. You're so broken that anything that helps you feel remotely pieced together is helpful – notebooks to journal in, lavender to smell, tea to drink. One of my friends got me a diffuser. I still put it on every night. 
Never underestimate food. And don't forget about dad – one of my friends delivered my husband's favourite fried chicken to our hospital room. We also received a lot of nutrient rich smoothies, juices etc. These were incredibly helpful in maintaining our energy and strength.
Being physically present can also be a gift. I needed to have someone home with me at all times of the day. My husband and I moved in with our in-laws. My mom moved in too so we could all be together. We were permanently surrounded by family, and that helped with a lot of things. I was terrified of being alone and having people physically present was critical for me.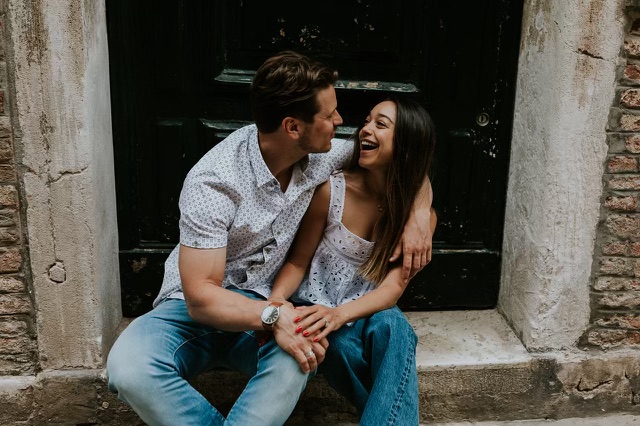 Sometimes I feel like the wind might blow me over. Sometimes I feel like I could withstand a hurricane. I feel more deeply. Not just the sadness, but the happiness too."
Life after experiencing pregnancy and infant loss
Q: What does life look like for you now and how has your journey evolved? 
Our downtown apartment was no longer conducive to our lifestyle with a puppy and for reasons of being so strongly connected to our trauma. So, we bought a townhouse and moved back to our routes on the North Shore and got a big suburban "mom car" to go with it. We felt very strongly that we would continue to move forward as we had planned to with the arrival of our son. These big milestones symbolized freedom and movement as we continued to build a home and our life together. 
We also learned an entire new lexicon of IVF and surrogacy. I had spreadsheets and notes and all of my resources. I was on the phone for 2-3 hours a day talking with people who had gone through the process, agencies, lawyers, etc.. It was my full time job.
A part of evolving through this journey has been connecting to different people at different stages. For example, connecting to women who have experienced infant loss, then those who have undergone IVF. Then it shifted to connecting with other parents who have used a surrogate and even to surrogates themselves.

Here we are, 16 months after our loss, hurting, healing, hopeful, and on this wild journey of surrogacy. Forever remembering our sweet baby boy, Luke, who we are certain is watching down with a beautiful plan for our lives.
>> Find support through Olive Fertility Clinic
Q: I'm so grateful for you opening up your story of loss and healing with us. Through the process of sharing, Luke's memory will live on in even more hearts. Is there anything else you want to encourage people to consider in recognition of Pregnancy & Infant Loss Awareness Day?
No gesture is too small. Taking a moment to send your friend some love will go miles. Say their little one's name. It remains very important to us for the world to know that Luke existed, he is ours and saying his name validates that. Blood donation plays a significant role in our story. Friends who took the time to donate blood or donate financially to the blood bank are forever imprinted on our hearts.
Grief has no expiry date. It is always there beneath the surface of smiles and laughter and seemingly "regular" life. It rears its ugly head in unexpected ways and unexpected places. Be gentle with your friends, we are fragile, and there is often more going on beneath the surface than the eye can see.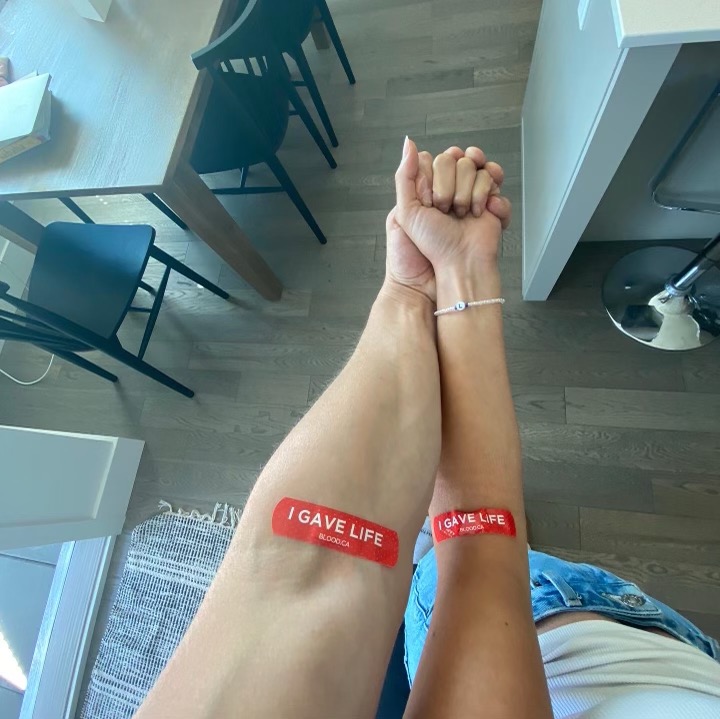 >> Donate blood at Canadian Blood Services
An opportunity to remember and honour loved ones
The experience of pregnancy and infant loss will be different for everyone- all feelings are valid. Creating awareness of stories like Lauren's we hope to foster compassion, understanding and ways to nurture those hurting from loss. 
On October 15 at 7pm local time, consider lighting a candle in the #WaveOfLlight. Honour lives gone too soon and be a part of bringing more light and reflection on this special day.
Thank you to Lauren for opening up and sharing her story with us in Luke's memory.
Renee Janzen
A connector by nature, Renee loves to bring people together and is fueled by thoughtful conversations, family style meals and perfecting details. Hikes for the views, thinks variety is the spice of life, and is always up for an adventure with her husband and their two young daughters. A fulltime marketer by day, Renee recently moved back to the North Shore where you can find her busy with work Zoom calls, home renos, and enjoying the great outdoors with her family.