Vancouver is teeming with beautiful places to explore nature with your kids. We love exploring all the tide pools Metro Vancouver has to offer. Make sure to check the tide times before you head out because the low tide is what helps create these beautiful little pools of sea life. Bring a net and waterproof shoes to head out to these spots to see crabs, sea stars, and anemones. Remember to tread lightly so our oceans can keep sharing their beautiful treasure with us.
Before you start: Be mindful and respect the plants and animals. Do not take any shells or creatures from the tide pools for souvenirs; they are sensitive to their environment. A shell might look empty, but there is a good chance someone lives inside the shell. Picking up rocks is encouraged to search for life underneath it; gently place them back where you found them.
Sea-glass, empty crab shells left over from a seagulls' feast make suitable objects for a beachcombers collection.
Proper footwear– The rocks are slippery and barnacle can be very sharp so the right shoes are important. Choose rain boots, water shoes or water proof type shoes and skip the sandals.
Backpack or drawstring bag– you want to have your hands free so that you can balance as you move. Snacks and water are a good choice too, and if you have a plastic container or bag, you can pick up any trash around the beach to help protect the sea life.
We also suggest bringing a small bag to collect any trash that you may create or see. Marine life can be fragile, and protecting it from becoming entangled in the litter is important.
Best Spots to See Ocean Kissed Treasure
Lighthouse Park
Lighthouse Park is one of our favourite places for tide pooling in Vancouver. Lifting rocks and finding tiny crabs galore or leaving with a hand fulls of sea glass – it never disappoints. The parking lot can get full on a beautiful day, but there is ample parking just up from the parking lot. The small hike down leads you to an open view of what feels like a vast ocean. We suggest bringing a lunch and making a day of it.
Whytecliff Park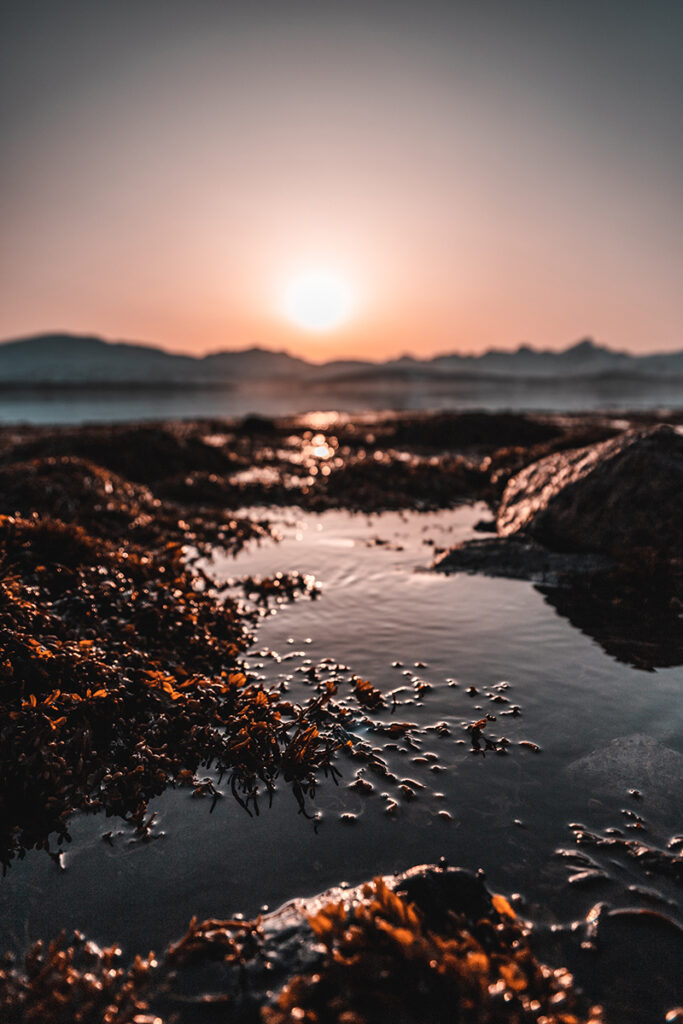 Low tide is the best time to visit this beautiful beach. When the tide is low you can scaled the rock path to the big rock island. Keep an eye out because otters sunbathing seals that make an occasional appearance.
Boundary Bay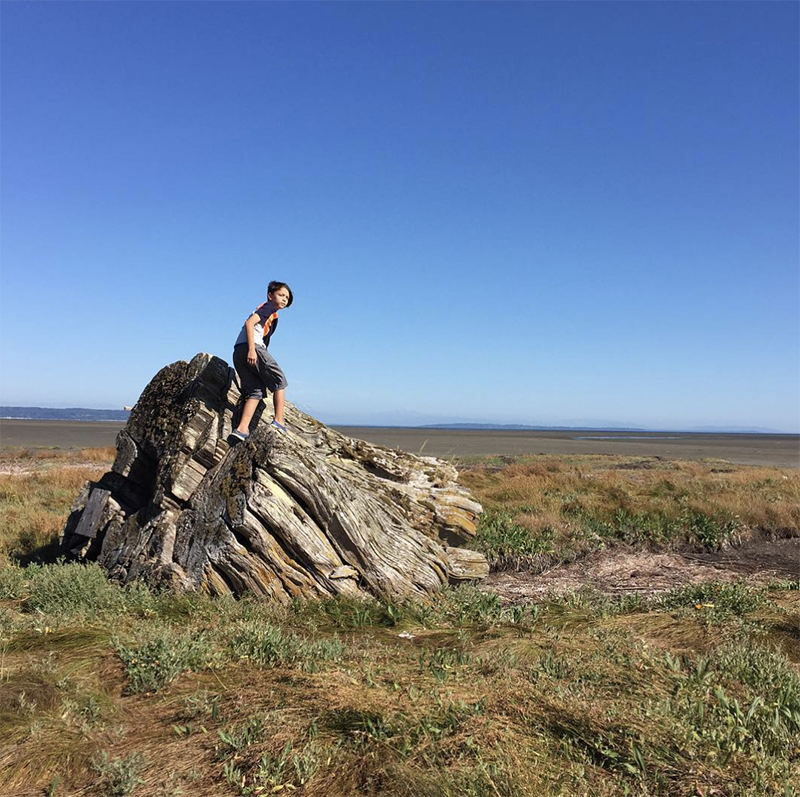 Have you ever been to a salt marsh? We didn't even know they existed until we spent the summer exploring Boundary Bay. It's very muddy, bring the right shoes for exploring the area. You can find sea asparagus, interspersed with clumps of pink-flowered sea rocket and random shells. It's a fascinating place to explore and the entire area is a massive tide pool.
>> Boundary Bay
Deep Cove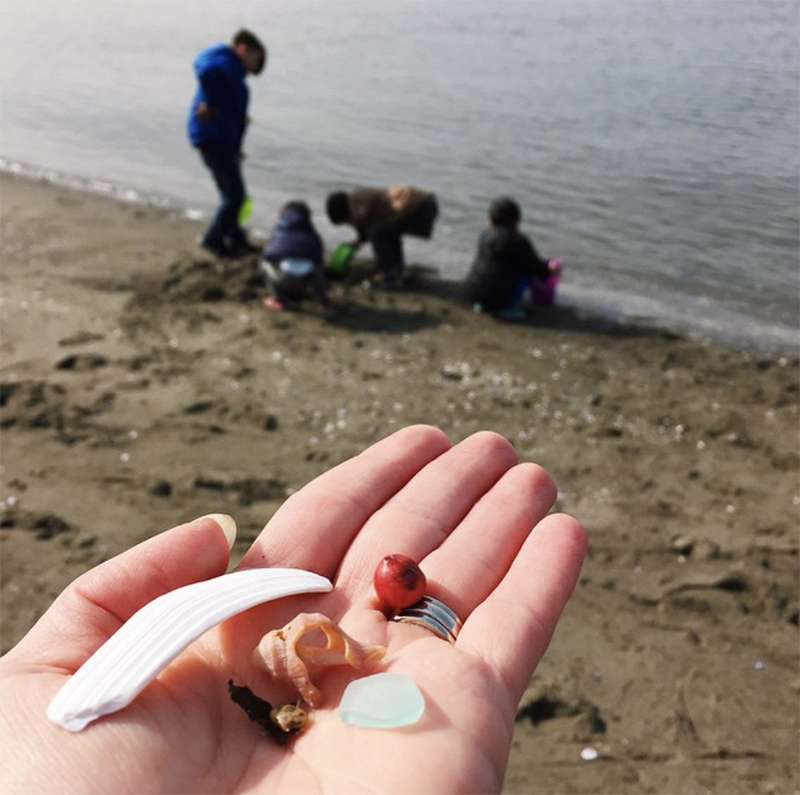 Deep Cove is breathtaking. You only have to wonder down to the waters edge at low tide to find barnacle, crabs, occasional sea stars, and on most days some harbour seals. Head up the street and grab a Honey's Donut or visit the kid friendly studio at Seymour Art Gallery.
>> Deep Cove
We want to see you out exploring tide pools! Use #vancouvermom so we can share new places.
Kellie Diguangco
Kellie Diguangco is the Managing Editor for Vancouver Mom. She has over 18 years experience in arts, social media and content creation. She lives in East Vancouver with her four sons, and fluffy puppy. They enjoy stacks and stacks of books and drawing when they aren't out beach combing.