5 Must-Try Dumpling Spots in Metro Vancouver
We've scoured the city to bring you a list of the top 5 dumpling spots in Metro Vancouver that are sure to tantalize your taste buds and leave you craving for more. Whether you're a mom looking for a family-friendly spot or just someone with a serious dumpling addiction, these restaurants are a must-visit.

5 Must-Try Dumplings in Metro Vancouver
Nine Dumplings Nine Dishes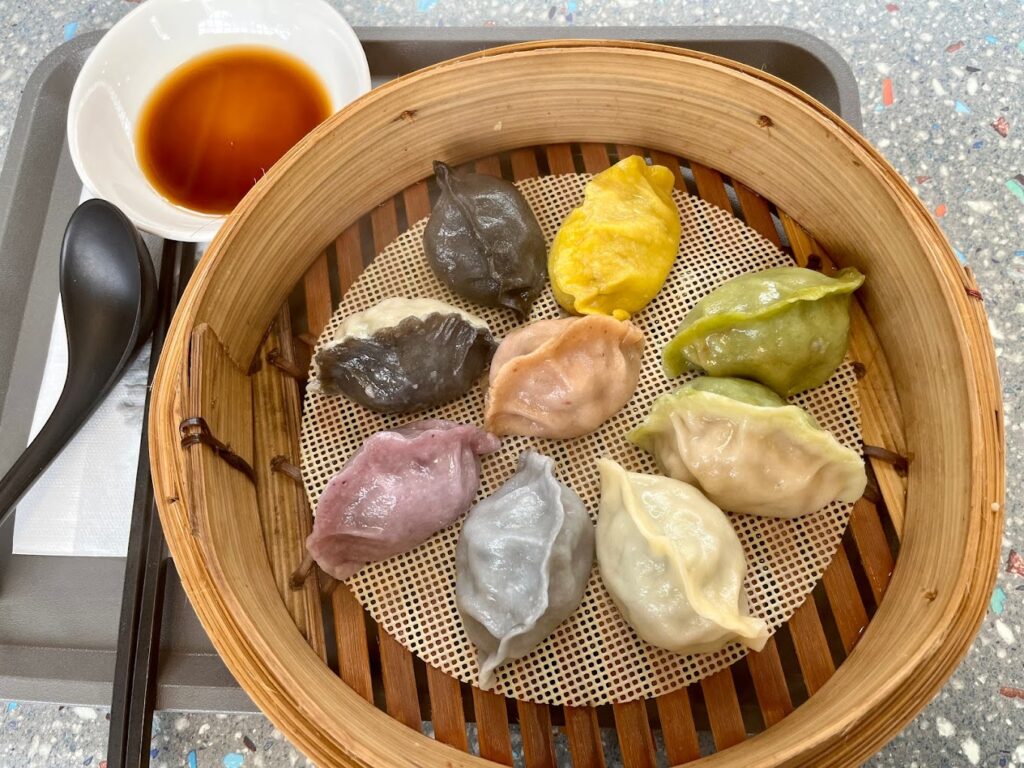 This restaurant takes dumpling making to a whole new level, offering an extensive variety of fillings and shapes that are as visually stunning as they are delicious. From delicate steamed dumplings to crispy pan-fried delights, every bite is a burst of flavour.

>>Location: 204-1610 Robson St, Vancouver, BC (in Robson Public Market)
Dumpling House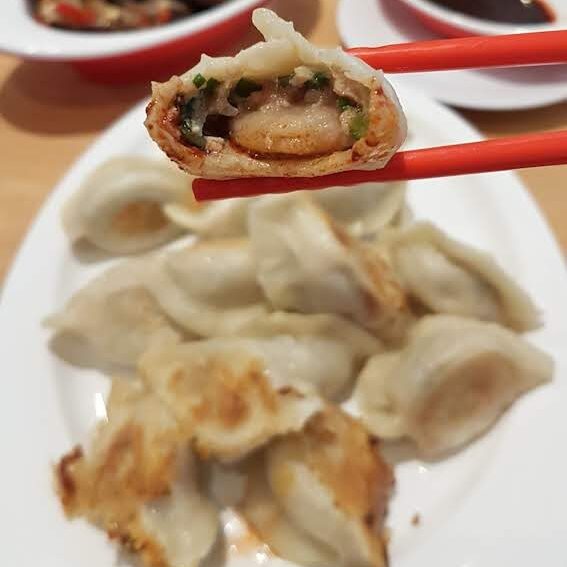 With a focus on traditional recipes and time-honoured techniques, their dumplings are a tribute to flavours that have stood the test of time. Whether you're a fan of classic pork and chive or adventurous enough to try their innovative seafood creations, Dumpling House has it all.

>>Location:  3141 Kingsway, Vancouver, BC
Food By Fanta
Experience edible art at Food by Fanta with their exquisite Flower Dumplings. Hand-pressed petals make these Chor Muang delights not only a treat for your taste buds but also a visual masterpiece. Filled with a tantalizing blend of chicken, pork, vegetables, peanuts, sweet radishes, onion, and cilantro, these dumplings are a testament to culinary creativity and dedication.

>>Location: 20542 Fraser Highway, Langley, BC
Dinesty Dumpling House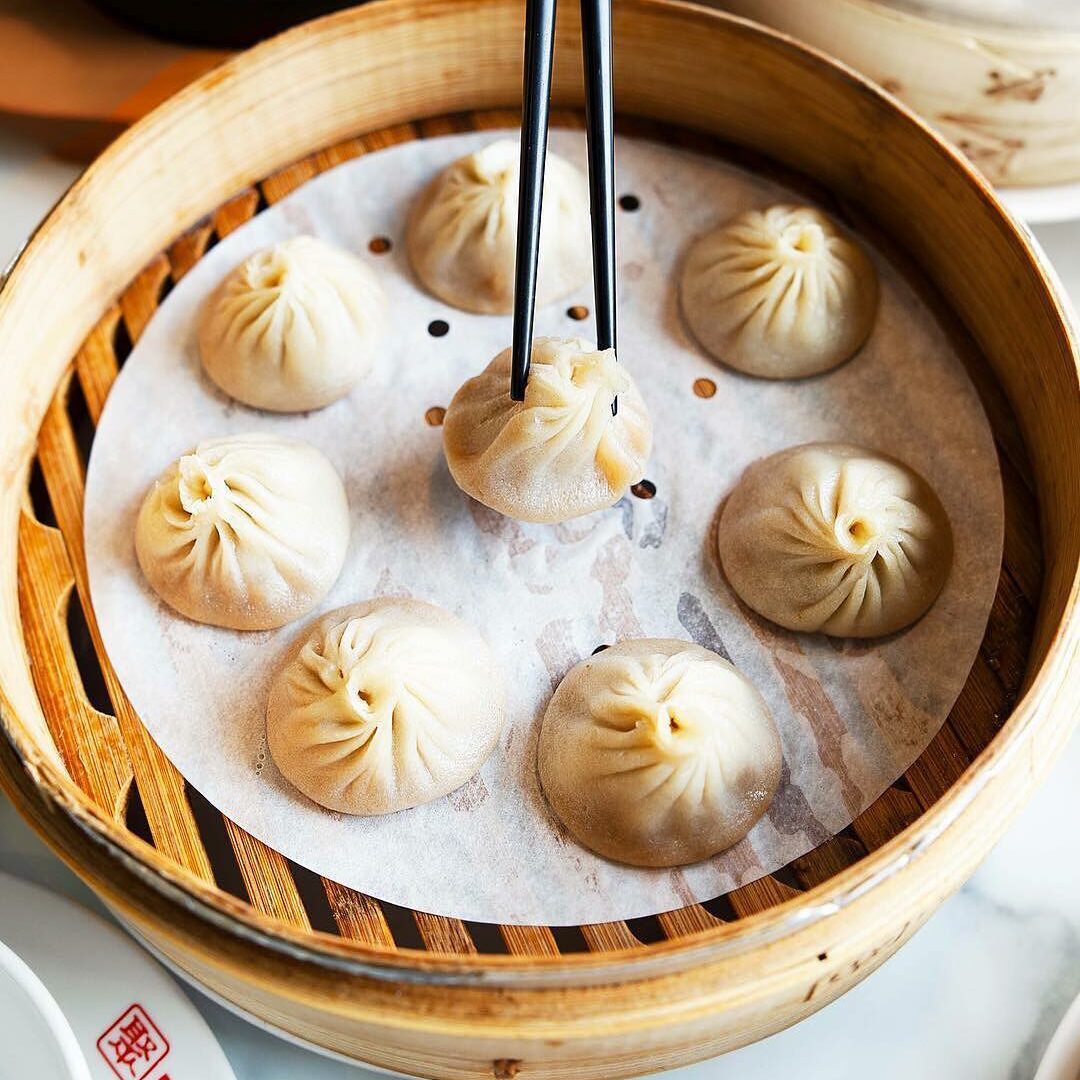 These masterfully crafted delights are the epitome of culinary perfection, with each dumpling a work of art. Their menu boasts a wide array of dumplings, from delicate Xiao Long Bao to hearty potstickers. The cozy ambiance makes it an ideal spot for family gatherings or intimate dinners.

>> Location: 1719 Robson St, Vancouver, BC
Shanghai Dumpling King
Renowned for their handcrafted dumplings each is a delicate parcel of flavoursome goodness. With a focus on quality and tradition, you'll feel like you've been transported to the bustling streets of Shanghai with every bite.
>> Location: 3490 Kingsway #7, Vancouver, BC (in Central Park Plaza)
Did You Know? BC Dumpling Festival on August 12, 2023!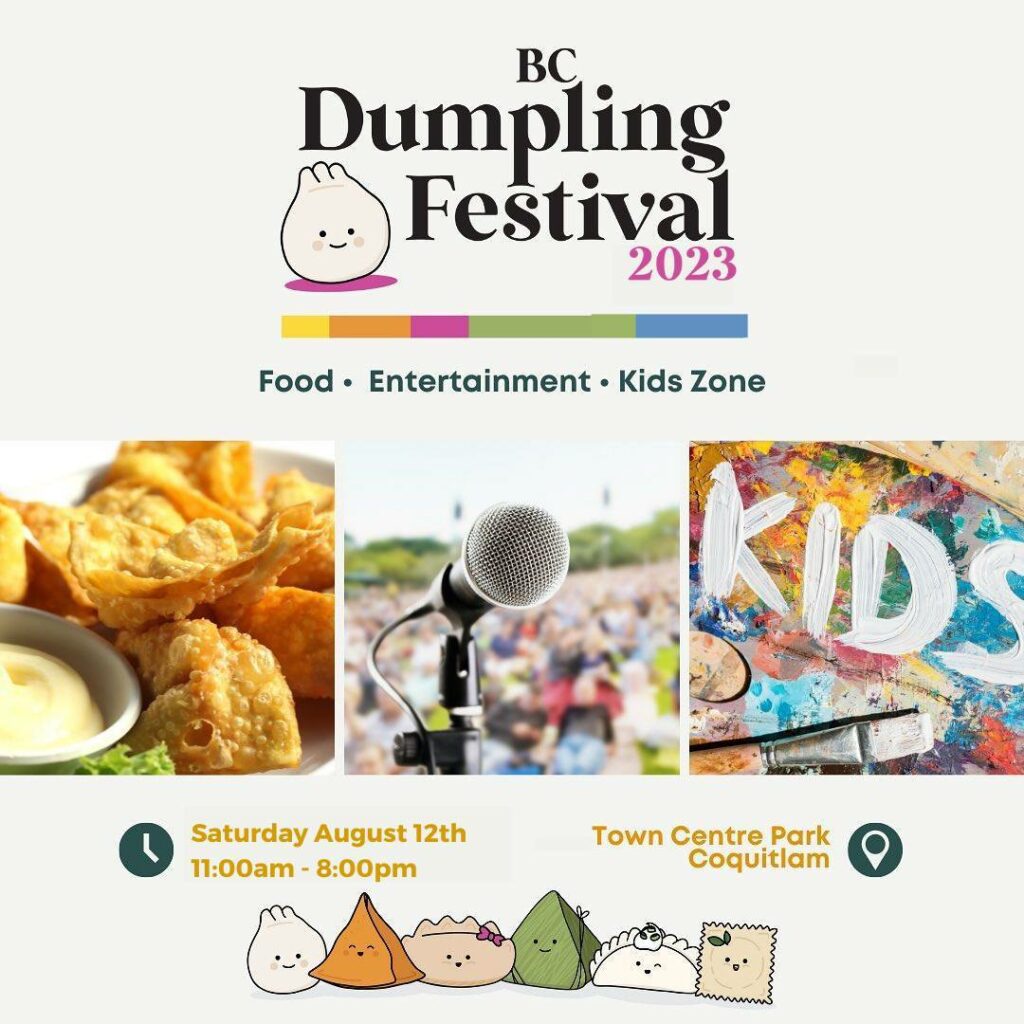 If you're looking for weekend plans, this is the perfect opportunity to indulge in your love for dumplings. The festival promises a day filled with entertainment, various dumpling vendors, and a chance to explore an array of delectable food offerings beyond dumplings. It's a celebration of culinary delights that you won't want to miss!

When: August 12, 2023
Time: 11am-8pm
Where: Town Centre Park Coquitlam

For more details about their event: https://www.bcdumplingfest.ca/

So, there you have it – the ultimate guide to satisfying your dumpling cravings in Metro Vancouver. Whether you're a mom seeking a family-friendly outing or an adventurous food lover, these restaurants and the upcoming BC Dumpling Festival have got you covered.
Vancouver Mom
Would you like to write for us? We welcome well-written guest submissions with a local interest slant. Share your tips, review local businesses and highlight hot trends for Vancouver moms. Get all the info on our Contributor Page!