Where to Eat in Vancouver: Tasting Italy at La Piazza Dario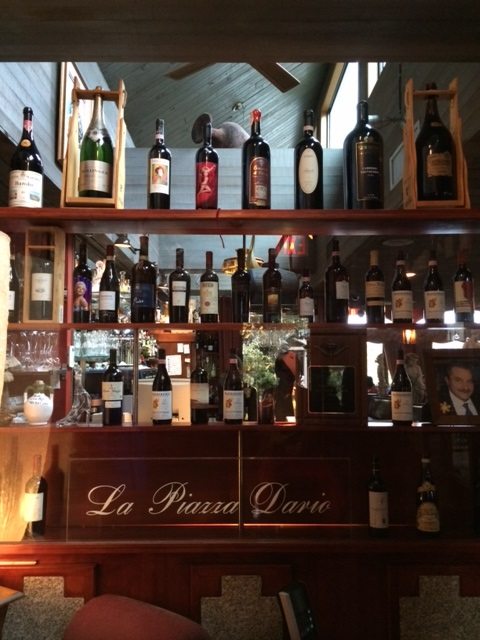 There were three of us at lunch, all Vancouver moms, all raised in Metro Vancouver. And yet, none of us had visited La Piazza Dario before. We were there because we had a Groupon, and we dropped by for lunch on a Thursday without calling ahead. We were curious to see if the restaurant, nestled inside the Italian Cultural Centre in East Van, would fit the bill for where to eat in Vancouver for great Italian food.
Our first surprise was just how crowded the parking lot was at 12:30 on a weekday. Clearly, while this eatery is a little out-of-the-way, it's not a secret. Fortunately there were tables available, although the lady who seated us scrambled a little when we told her we didn't have a reservation. The restaurant was fairly full, with many business lunches and get-togethers taking place, as well as old friends meeting up for a bite to eat.
Slightly Upscale Eatery
Our second surprise was that La Piazza Dario is nice. While no one questioned us when we arrived wearing jeans, I would opt to dress up a little if I were to return. Denim may not raise eyebrows, but it's not the norm at this restaurant. The white linen napkins, wine glasses and tasteful place settings definitely suggest a more elegant meal. The menu is laid out to suggest it as well, with columns for soup and salad, pasta and meat courses, clearly meant to be eaten in sequence.
All of the staff we spoke with had noticeable Italian accents, which is not terribly surprising when you consider the restaurant's location. When our server laid out the daily specials, she paused to translate, which I appreciated. She offered us wine, and then checked on what type of water we would prefer.
Where to Eat in Vancouver for a Relaxed Meal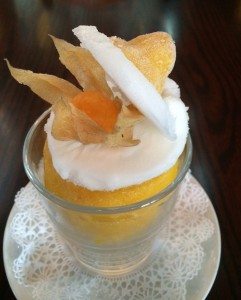 The service was relaxed, but not inattentive. If you're wondering where to eat in Vancouver for a quick bite, this is not it. La Piazza Dario is a place where you stay for two hours, slowly making your way through a meal and enjoying their extensive wine list. However, once we ordered the food arrived very quickly. After lunch, when two of our party ordered coffee our server came by and explained that they were just brewing a fresh pot, which was why it was taking a few minutes. It may take you a while to order, but once you have you won't find yourself sitting and waiting and wondering what's going on, if our experience was any indication.
None of us had children with us when we visited, but the couple at the next table had a three-month-old baby. The quiet ambiance would actually make this a pretty good choice if you're dining with an infant, and our lunch neighbours seemed to enjoy their meal out with their little one. There is space around tables where you could park your stroller. No children's menu was in evidence (although we didn't ask), but the portions weren't overly large, and there was a good variety of food that most kids would enjoy. There were also vegetarian choices and gluten-free options, including salads, quinoa pasta and meat and vegetable dishes.
Where La Piazza Dario really shone was the food. It was delicious, and the presentation was excellent. I am not a connoisseur of Italian food, but it was some of the best I've eaten. It was well-made, but not overly fussy, and the servers know the menu and specials well. If you're looking for a taste of Italy in East Van, you'll want to add this restaurant to your list of where to eat in Vancouver – but we suggest making reservations first.
La Piazza Dario
www.lapiazzadario.com | Twitter | Facebook
3075 Slocan Street, Vancouver
Amber Strocel
Amber Strocel is a writer, aspiring math teacher, suburbanite, wife and mom of two. She believes in the power of the Internet to connect people, and she believes that numbers are the poetry of the universe. You can often find her knitting, sewing, volunteering, working in her garden, and sneaking chocolate when no one's looking. She blogs at Strocel.com and shares her photos on Instagram as @AmberStrocel.