Is Your Family Vancouver's Greenest Family?
April is here, and with spring upon us the world around is turning to a brilliant shade of green. Inspired by nature, and looking forward to Earth Day later this month, SPUD.ca and VancouverMom.ca decided to join forces for an exciting new contest. We're on the hunt for Vancouver's greenest family. If you're taking steps towards living a more eco-friendly lifestyle, we want you to enter. To make it worth your while, we're giving the winner a truly fabulous prize package from some great green companies, valued at over $1500!
Vancouver's Greenest Family Contest
Now that we've got your attention, let us tell you about this contest, sponsored by SPUD.ca. The deadline to submit your entry is April 14, 2013 at 11:59pm. All entries will be reviewed, first by our team here at VancouverMom.ca, and then by our panel of judges. The top candidates will be revealed on April 22, 2013, when you will have to chance to vote for your favourite. The grand prize winner will be announced on April 30, 2013. We'll be following Vancouver's greenest family as they claim their prizes, so if you enter it's important that you're willing and able to connect with us from time to time. Also, you must live in one of the areas that SPUD.ca delivers to, includes communities in Vancouver and the Lower Mainland from Hope to Pemberton. For a complete list, see their website.
[button link="http://vancouvermom.ca/2013-vancouvers-greenest-family/" size="large" color="red" window="yes"]ENTER NOW[/button]
Vancouver's Greenest Family Prize Package
Enough of the fine print. Here's what's up for grabs:
[twocol_one]
SPUD.ca


One month of FREE groceries delivered to your door
Choose from organic fruits and vegetables, grass-fed and organic meats, dairy and dairy alternatives, fresh baked bread and more. Enjoy the benefits of saving time, money and gas by having your groceries delivered to you!
Valued at $300
Golden Ears Cheesecrafters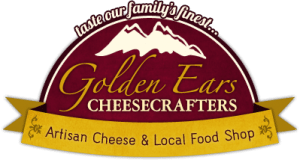 Locally made artisan cheeses
The winner will receive a facility tour and a farmside lunch for two!
Valued at $175
GM Canada


Drive a Chevrolet Volt for one week
The Volt that Vancouver's greenest family will be driving is GM Canada's extended-range electric car. The winner will work with GM Canada to choose the week they'll receive the vehicle. The winner will also be responsible for pick-up and drop-off.
Priceless
Left Coast Naturals

Delicious snacking basket
The winner will receive a delicious basket filled withDave & Friends glazed almonds, Hippie Granola, Hippie Snacks, and Hippie Chips.
Valued at $100
Salt Spring Coffee


Get caffeinated
Vancouver's greenest family will receive four bags of Fair Trade and locally roasted Salt Spring Coffee, a Salt Spring tote bag, T shirt and travel mug.
Valued at $100
Vega


A gift basket full of energy
Plant based and full of energy. This gift basket of Vega products is sure to get you going!
Valued at $100
Glutenull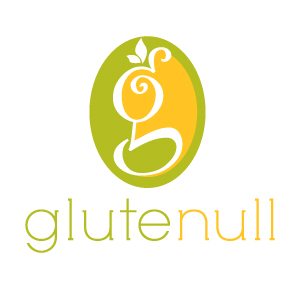 Delicious locally crafted gluten free treats!
Vancouver's greenest family will receive a gift basket containing cookies, granola and granola bars.
Valued at $65
[/twocol_one][twocol_one_last]
Happy Planet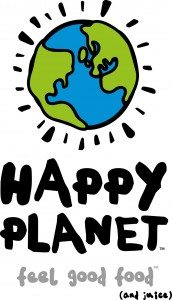 Fresh, all natural, premium delicious soups and chili
The winner will receive 30 product vouchers each redeemable for a Happy Planet soup and/or chili. The products are all globally inspired, locally made right here in Canada, gluten free and 100% vegetarian, contain NO preservatives, artificial ingredients, colourings or anything that you can't pronounce!
Valued at $200
Nature's Path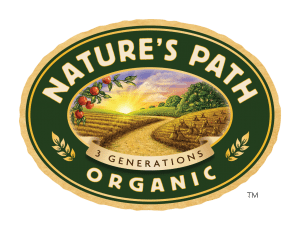 Gift basket
The winner will receive an assortment of Nature's Path cereals, hot oatmeal, granolas, bars and more!
Valued at $150
Terra Breads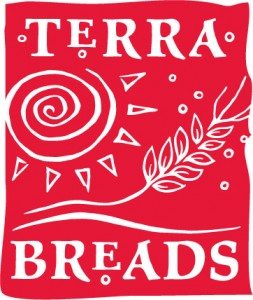 Gift basket of goodies
Gift basket containing a porcelain travel mug, Granville Island recipe book, one kilogram granola, box of crisps and a $20 gift card!
Valued at $80
Sapadilla Soap Co.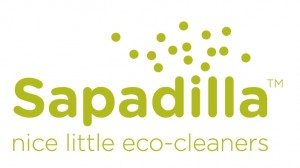 Green cleaning package
A Sapadilla home cleaning kit which includes two dish soaps, two countertop cleansers, two hand soaps, one all purpose cleaner, and one laundry liquid.
Valued at $60
Fable Naturals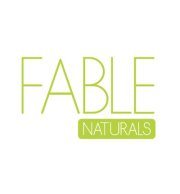 Local, natural skin care
The winner will receive a gift basket containing lotion, body wash, sugar scrub and lip balm with the beautiful lemon and lavender scent.
Valued at $48
[/twocol_one_last]
Enter Now
You have choices when it comes to your entry, because we know that everyone has a different style. You can type out your answers in our form, or create an online entry with a YouTube video or blog post. If you choose to make a YouTube video, be certain that you answer all our questions, and that your video is three minutes or less. If you create a blog entry, once again be certain to answer all the questions. You can also submit links to online, publicly-available photos of your green family in action. It isn't mandatory to include a video, blog post, or photos – the most important thing is that you enter! We really want to hear about all the little ways you're greening your life. Choose the format that works best for you and submit your entry:
See Also
[button link="http://vancouvermom.ca/2013-vancouvers-greenest-family/" size="large" color="red" window="yes"]ENTER NOW[/button]
Our Judges
Of course, we couldn't run our search for Vancouver's greenest family without our fabulous panel of judges. Here's who will be selecting the finalists:
Steve Carmichael
"After earning a master's degree in environmental science, and gaining early career experience in environmental planning, I took a leap into the soapy world of Sapadilla. The majority of my time is spent overseeing the manufacturing process to ensure our products maintain our high quality standards. It is also my role to source new ingredients and evaluate them for additional improvement in environmental and/or health specifications. All Sapadilla products are manufactured locally in Burnaby with high quality, plant based ingredients (sourced as close to home as possible) and pure essential oils (no nasty fake fragrance!). The line is earth and skin friendly and, of course, biodegradable.
Lynn Conyers
Lynn Conyers is the Regional Sales Manager at Nature's Path. She has been working in the Natural Food Market for 16 years, spending the last 4.5 years at Nature's Path. As a mother to four boys, Lynn knows how much food you need to feed a hungry family! She believes in Nature's Path values and organic farming vision and believes consumers have the right to know what we put in our bodies and our children bodies.
Tovah Paglaro
Tovah Paglaro is the reigning David Suzuki Foundation Queen of Green. She's also a North Vancouver mom of three whose journey to sustainable living started as a tot in her father's backpack on the traplines in Northern Alberta. Her first love is storytelling and her first career was as a filmmaker. Both were eclipsed by the birth of her first child. Forevermore, the world was not her oyster, but her kids' kid's oyster. Always a storyteller, Tovah gave voice to her burgeoning environmental awareness and commitment to green living first through her own blog Growing Up Green and then as the Family Editor for the publication Thrifty & Green. In 2012, Tovah stepped into her current role as the David Suzuki Foundation Queen of Green, providing green lifestyle information and inspiration to Canadians.
Peter Van Stolk
Peter Van Stolk is CEO of SPUD.ca, a local and organic grocery delivery company that brings fresh food from the farm directly to the customer in a green and sustainable way. SPUD has developed a program to collect and reuse a wide variety of difficult to recycle items through TerraCycle's Brigades collection programs. For every item recovered, TerraCycle donates two cents to charity. SPUD will match that amount for a total of four cents per item. Once collected, items are upcycled into a variety of consumer products such as toys and office supplies. Learn more about SPUD and how it's contributing to a cleaner, greener and easier way to shop.
Ian Walker
Ian Walker is president and owner of Left Coast Naturals, an organic and natural food company based in Burnaby. Left Coast Naturals strives to incorporate sustainability in everything they do, from ensuring food is grown in a fair, environmentally friendly way to donating 5% of profits to projects that positively impact the community and the environment. We are constantly challenging ourselves to improve the way we do business, believing that food made right can make a difference. Learn more about their sustainability initiatives by clicking on the logo.
Now, what are you waiting for? Tell us why yours is Vancouver's greenest family!
[button link="http://vancouvermom.ca/2013-vancouvers-greenest-family/" size="large" color="red" window="yes"]ENTER NOW[/button]
Amber Strocel
Amber Strocel is a writer, aspiring math teacher, suburbanite, wife and mom of two. She believes in the power of the Internet to connect people, and she believes that numbers are the poetry of the universe. You can often find her knitting, sewing, volunteering, working in her garden, and sneaking chocolate when no one's looking. She blogs at Strocel.com and shares her photos on Instagram as @AmberStrocel.